Purchasing Online vs Purchasing at a Dealership: Pros and Cons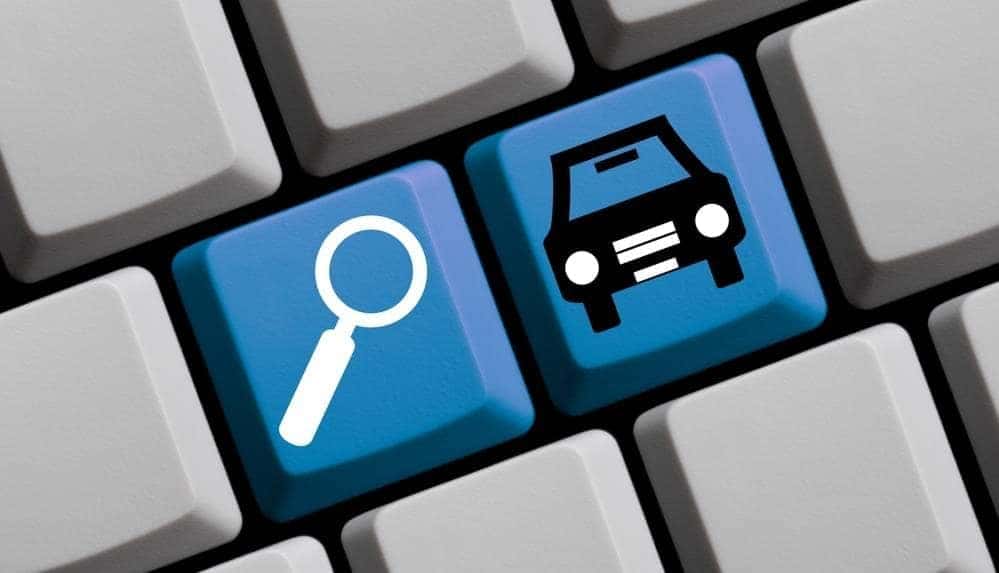 If you're shopping for a used car, you're presumably preparing for a trip to a dealership. However, as you've started to do your research, you've surely recognized the opportunity to purchase a used vehicle online.
Nowadays, there are a number of ways that drivers can purchase a vehicle without even leaving the comfort of their own couches. Websites like Craigslist or Ebay are obvious routes, as potential buyers can purchase a used vehicle from a private seller. However, this strategy has often proved risky and unreliable, as you're never entirely sure of the quality of the vehicle.
Alternatively, websites like CarMax act much like a physical dealership, but they allow customers to complete much of the process on the internet. There's no denying the convenience of this route, and some customers will be perfectly content with this company's plus-100-step inspection process.
Still, buying a used car online differs greatly from buying a used car from a physical dealership. This also applies to those who are looking to sell their used car, as the process differs slightly for both.
Below, we've reviewed the benefits and disadvantages that accompany purchasing or selling a used car online or at a dealership. This should hopefully provide some clarity as you look to distinguish CarMax vs DePaula Chevrolet. Let's dive in and take a look at which strategy is right for you…
Selling
CarMax
Selling your vehicle online may seem like the quickest and easiest route. However, by pursuing this option, you're not getting a hands-on approach. As a result, you could be missing out on a variety of advantages by opting for CarMax over DePaula. Just wait until you see the restrictions surrounding an online sale.
While CarMax doesn't require you to purchase a car, their offer will leave little room for negotiation. The website requires you to accept or deny their offer within a week, leaving the customer with little time to make such an expensive decision. To make matters worse, CarMax doesn't offer any kind of online appraisal tool. Since they're presumably operating under a set value for a particular model and year, owners who are selling a good condition used vehicle may be missing out on some money.
DePaula
A dealership like DePaula provides a lot more flexibility when you're looking to sell a used car. Like CarMax, the dealership doesn't require you purchase a vehicle following the sale of your car, but they won't push for a final decision either. You can expect an immediate offer from DePaula, and they'll allow you 10 days to make up your mind. Alternatively, if you accumulate less than 1,000 miles on the odometer over the following weeks, you won't have any timeline to make a decision.
Meanwhile, you can expect a fair and trustworthy offer from DePaula thanks to their use of the Kelly Blue Book Instant Cash Offer tool. Since the dealership refers to this guide, customers can be confident that their vehicle is being appraised on more than just the exact make and model. Customers can easily access this tool, so they can even anticipate an offer before they get into the dealership.
Buying a Car
CarMax
Similar to selling a car via CarMax, it's no sure thing when you pursue a used car from this website. After all, each one of this establishment's physical locations generally operates independently of each other. Therefore, their different management teams may offer conflicting deals or inconsistent terms.
Furthermore, while one CarMax affiliate may have a glowing reputation, it's no guarantee that their peers will. Meanwhile, CarMax makes their customers wait a half hour following the completion of the application to receive word on financing approval.
Perhaps one benefit of CarMax is their reliable 125-point inspection. Each of the business's vehicles are looked over by a reliable mechanic, and the cars are only placed on CarMax lots if they pass all of these steps. While it's still no sure thing that the vehicle won't have any issues, you can at least enjoy a bit of assurance knowing that it's been full inspected.
Unfortunately, the company isn't allowed to sell certified pre-owned vehicles, so the brand has no obligation to stand by a potentially faulty used car. The business does offer a five-day money back guarantee in addition to a 60-day limited warranty. However, a used car won't necessarily showcase all of its faults that quickly.
DePaula
While you'll have to wait around to get word on financing terms from CarMax, DePaula will provide these specifics to their customers instantly. The dealership understands that their customers are busy, and there's no reason to waste time waiting for a decision.
If you're looking for some form of protection on your used vehicle, you can rest easy knowing that DePaula also sells an array of Certified Pre-Owned vehicles. The dealership's 172-point inspection is clearly more extensive than the one provided by CarMax, and the business also gives an in-depth look at each vehicle's history report. These are big reasons why DePaula had been rated as the top Certified Pre-Owned Chevrolet Dealership in the northeast!
Regardless of which type of pre-owned vehicle you opt for, DePaula includes the remaining factory warranty on all of their used vehicles (up to six years or 100,000 miles). Buyers will also have an opportunity to choose an extended service plan. Not only does the dealership's inspection provide some protection, but their warranties mean that you won't be forced to deal with a compromised vehicle.
Whether you're looking to sell a used car or purchase a used car, there are clearly more advantages that accompany visiting a literal dealership. Purchasing online, even from a reputable company like CarMax, has its fair share of risks. You can't be sure that you'll receive fair value for your ride, and there's no guarantee that the used car you purchase will last all that long.
By visiting a dealership, you should get clarity on these issues before you pull the trigger. Now, if you're looking for the best dealership to visit in Albany, New York, there clearly isn't a better choice than DePaula!