Pickup Truck History at DePaula Chevrolet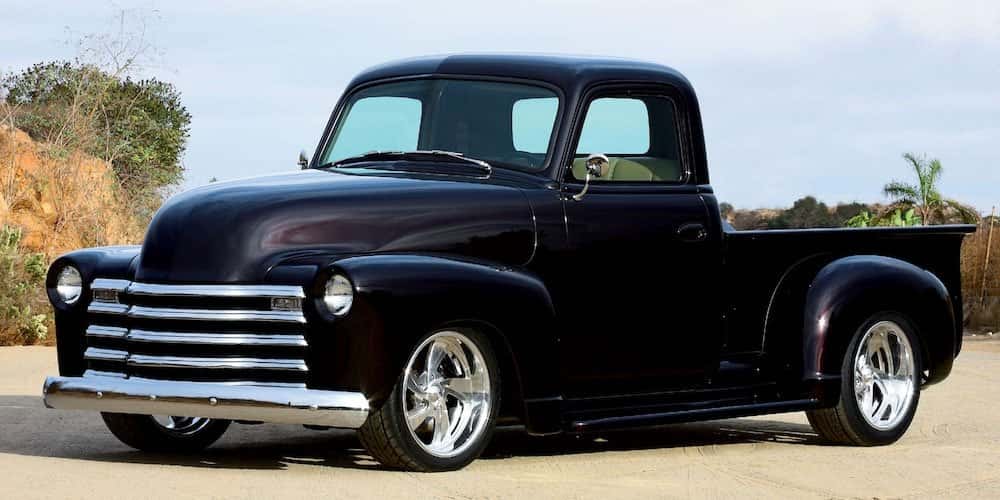 DePaula Chevrolet is extremely excited to offer local consumers some of the best trucks for sale on the market anywhere in the world today. Trucks made proudly by one of the best and largest automotive manufacturers in the world – Chevrolet. Chevrolet has a lineup of full-size pickup trucks and is a brand that quite simply is like no other brand out there.
Chevrolet truck history dates back almost 100 years. Here are a few highlights…
Chevrolet Truck History
The pickup truck idea started out as a simple one. Early vehicle designers used a modified car design. They then outfitted it with handcrafted beds to offer an extremely large amount of cargo capacity to carry materials around a rapidly growing automobile manufacturing plant. Not much later, large amounts of Chevrolet trucks, numbering into the millions, quickly became the cornerstone of a thriving company.
Trucks built by Chevrolet served, and still do today, many different purposes. From tool storage and transport to valuable farming pieces of machinery. Even large open "wagon" type vehicles transport friends, family members, and coworkers around for various different purposes.
Chevrolet trucks have been steadily building a legacy over the last 95 years. A legacy that the company values, appreciates, and plans to protect at all costs. Sacrificing prices on materials, craftsmanship, or even available options to boost profits is a risk that the Chevrolet automotive company is never willing to compromise. Don Johnson, Vice President of sales and service for Chevrolet is quoted as saying, "The best way for us to do that, [protecting Chevrolet's truck legacy,] is by delivering the capability and technology [that] our customers have grown to expect in both our current trucks and in our next generation of full-size pickups."
Old School Chevy Truck Models
One of the earliest Chevrolet trucks was known as the 1918 Chevrolet Four-Ninety Half-Ton Light Delivery Cowl Chassis.
Research returns spotty records that this model may have been produced in 1916 for company use only, not available for sale to the public. Few earlier models could have been sent to France in 1914 as an ambulance converted model, but the records are vague. The first marketed and sold version of the Four-Ninety Half-Ton was most likely built in November 1916 and shipped from factories in December of the same year.
Chevrolet broke into the truck market in the 1918 model year offering two different four-cylinder models. The two models were built with a cowl chassis, (a truck chassis equipped with front fenders, a hood, and an instrument panel,) and only basic front sheet metal. Customers at the time were encouraged to customize their vehicles individually with separately purchased options like wooden cabs, cargo boxes, or panel styled van bodies.
Originally sold at $595 in 1916, (that's $13,347.87 in 2017), the half-ton light delivery vehicle was more or less a Four Ninety car with beefed up springs to support more weight. Panel bodies and pickup boxes were added to provide businesses options for delivery services, in post-WWI America.
Model T
The 1918 Model T (many assume the T meant truck,) cost $1,125, (18,217.85 today,) with no body and a 37 horsepower engine propelling it to the regulated speed limit of 25MPH. Based off of the FA-series car that was manufactured on a truck frame, this model was longer stronger and bigger than the half-ton model.
1930
The 1930 Chevrolet pickups became the precursors of the Chevrolet pickup trucks that we have all come to know and love today. Assembly line built pickup trucks were sold as roadster types with closed bodies. 1930 was the year that Chevrolet started producing and marketing half-ton steel body pickups with pre-installed beds. These new trucks were powered by a new Chevrolet inline six-cylinder motor said to be extremely durable. The motor had an extremely modern overhead-valve design in the inline six-cylinder. Chevrolet used this design in their motors for many years to come.
Many other companies were competing with the Chevrolet truck market by the middle of the 1930s. Chevrolet led the way during this time period, creating trucks on the cutting edge of design for the times. Strength, durability, and innovation were core to Chevrolet's revitalizing of the consumer truck market.
Towards the end of the 1930s, Chevrolet developed newer trucks with smooth styling and stronger bodies, accompanied by larger, stronger 78 horsepower engines to their lineup. Amazingly, A 1937 Chevrolet half ton pickup accomplished an over 10,000-mile trip loaded with 1,060 pounds and averaged an astonishing 20.74 MPG. Really amazing for the times.
1947 Chevrolet Advance Design Half-Ton Pickup
1947 brought a Chevrolet advanced design half ton pickup truck – the first redesigned vehicle following the end of WWII. A more comfortable, roomier cab with dramatically improved visibility accompanied a wider pickup bed box exciting previous Chevy truck owners. An attractive design was cleanly styled and the lights were wider apart, located in the front fenders. A redesigned grille improved aesthetics. This model was produced from 1947 through 1955 with minor improvements and cosmetic upgrades.
Truck sales before WWI were about a quarter of what car sales were at the time. After the introduction of this model, however, by 1950 Chevrolet had become the first company to sell over 2 million vehicles in one single year. This may be due to the fact that truck sales increased to a little over 2-1 compared to cars.
1955 Chevrolet Task Force
The middle of the 1950s brought about a peak in the post-WWII economy. At that time, consumers wanted performance, style, and comfort in their vehicles, trucks included. The brand new Chevrolet Task Force Truck was offered with a small block V8 and was a design cousin of the 1955 Bel Air.
1955 introduced the Cameo Carrier. Suited more as a personal lightweight pickup truck, the Cameo Carrier is still considered the forefather of the trucks we see today. The Colorado, Avalanche, and even Silverado can trace their roots to this model of personal-use pickup trucks.
1957 was a year when the real innovative precursor to current pickup trucks was unveiled. That year, a factory optional four-wheel drive system was introduced as an upgrade on specific models. An option that would prove to have big implications for the automotive industry as a whole.
The Task Force model was offered until 1959. In 1958, Chevrolet offered a slab sided Fleetside box, offering a choice to consumers as opposed to the step-side pickup box.
Chevrolet Has Been Here
If Chevrolet has been around so long and made so many different advancements over the years, why would anyone not consider owning or at least test driving one? At DePaula Chevrolet, we have all different shapes and sizes of Chevy trucks for sale. Take a look at our inventory. Like the Chevy brand – it will not disappoint.