Only Fools Rush In (to Buy a Car)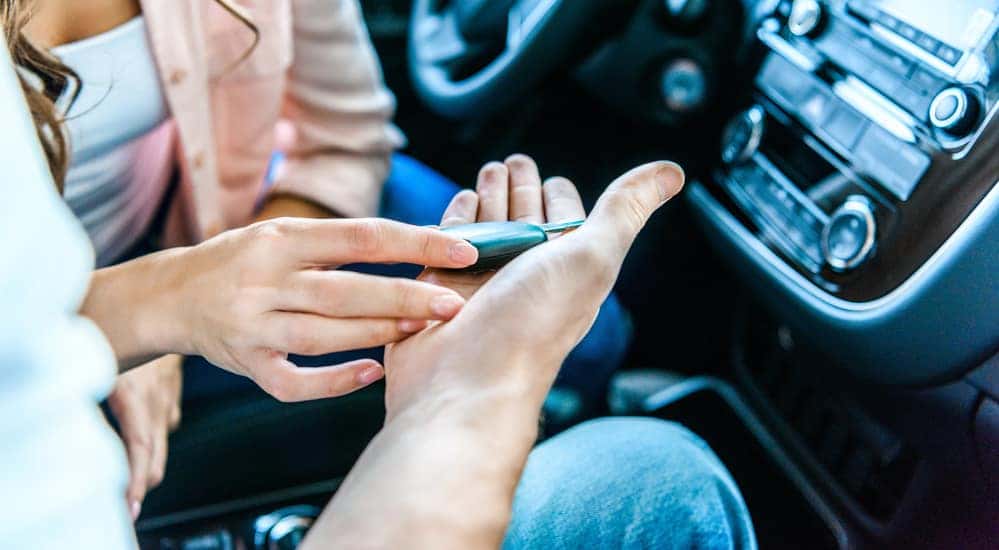 When a customer looks back at any car buying experience, there is very little that will fall into the gray 'middle-of-the-road'. Simply put, there are positives and there are negatives and whichever outweighs the other will stand out clearly. But the world of automotive sales is incredibly polarized, meaning that it becomes very easy for a dealership to gain either a positive or negative reputation.
With that in mind, what are the most valued characteristics to be found in a dealership? Do those qualities differ based on brand, geography or even the customer? When searching Car Dealerships, Albany NY drivers might have one set of expectations but is it different from that of drivers from Sacramento CA? While no customer/dealer relationship is identical, it's safe to say that many of the attributes that set a dealership apart from their competition would be universal in their appeal. So let's explore some of the characteristics that make a dealership better than its competition.
Level of Reputability
While its safe to say that reliability is a cornerstone of deciding to do business with any kind of company, a satisfactory car-buying experience almost demands it. The credibility of a dealership speaks to the overall reliability of their vehicle, the assurance of safety, and can influence the overall expense to the customer.
We live in a world where reputations have become more visible than ever. From social media posts to review sites like Yelp! consumers have a 24/7 platform upon which they can publicly share their experiences. Don't hesitate to use such resources to explore a dealership's reliability, taking into consideration that (i) everyone's experience is unique, and (ii) recollections may be biased.
Is the Dealership Customer-centric, or Profit-centric?
This question provides the underlying foundation of the culture for any (and probably every) car dealership on the planet. If defines the manner in which they sell and by extension the manner in which they treat their customers.
Many customers struggle against the methods of dealerships that remain too focused on the sale of their own inventory. This constant pressure creates a negative culture within the dealership, painting proverbial crosshairs upon each and every customer. In this type of environment, profit is king, and customers are merely a means to an end. As a result, we find ourselves within a world of fast-talking salespeople, manager sidebars and financing uncertainty. In this world, pricing is something to be haggled over, and available inventory is something that becomes difficult to trust in.
In contrast, a Customer-centric business is focused on helping the customer to buy the vehicle that they want (as opposed to selling them on existing inventory). This eliminates pressure, fostering a positive culture within the dealership, and making the customer feel both unique and valued. And by taking care of the customer, the dealerships are able to ensure further incremental sales, having created a relationship based on trust and satisfaction.
Trust in a dealership that shows a willingness to work with you, to go that extra mile in order to get you what you want. This shows you that you are more than 'just a sale'and that your needs and requests are valued.
Diversity of Inventory
Whether looking for a new, pre-owned or Certified vehicle, most people aren't interested in making concessions. The purchase of any vehicle is a major expense (and hopefully a worthwhile investment). With this in mind, most customers are more likely to be satisfied working with a dealership that has a wide range of offerings.
In fact, the extent of a dealer's inventory can have a larger impact than you might think. It goes without saying that a more diverse selection improves the likelihood of you obtaining the exact vehicle that you're looking for. However, it can also influence the culture (be it Customer-centric or Profit-centric).
Often times, a dealership with a more modest selection is in greater need of an immediate sale. This can often lead to questionable practices and a lack of disclosure regarding a vehicle's history. It can also increase the pressure placed upon the customer.
That said, the same could be said about high-inventory lots, needing to move valued inventory off their lots. it just comes down to finding the right mix of selection, reputation, and culture.
Extent of Transparency
If you are successful in finding that right mix, you may find yourself assured by the transparency of your purchase. This begins with the first click on their website, or the first conversation (that you solicit) when you visit the dealership in person.
Acknowledging the accessibility of information demanded by today's consumers, more and more dealerships are inclined to include CarFAX vehicle history reports free-of-charge on their websites. This means that you can support any decision with the relative ease of a click of a mouse, or the swipe of a finger. While the absence of online history reports isn't an immediate indication of a lack of transparency, don't be afraid to ask for one. The response will go a long way to determine how transparent a dealer is willing to be.
A willingness to offer full disclosure can set a tone for conversations to follow, be it with sales, financing, or service personnel. Trust your gut. If you feel that you're not getting the whole story, speak up. After all, you deserve to be satisfied with your experience.
Incentive & Loyalty Programs
Many dealerships aspire to create lasting relationships with their customers. With this in mind, inquire as to whether or not a dealership has any Customer Loyalty Programs in place. Such programs can provide valued customers with perks and incentives that encourage them to continue doing business with the dealership. This level of dedication to continued customer satisfaction can speak volumes as to whether a dealers' interest in you goes past the sale.
What Do You Look For?
These are just a few thoughts as to how you might sift through potential dealers, in order to guarantee your own satisfaction. You may choose to factor in additional considerations, as well. Either way, take your time and take whatever steps you feel are necessary.