New Chevy Trucks vs Pre-owned Buying Guide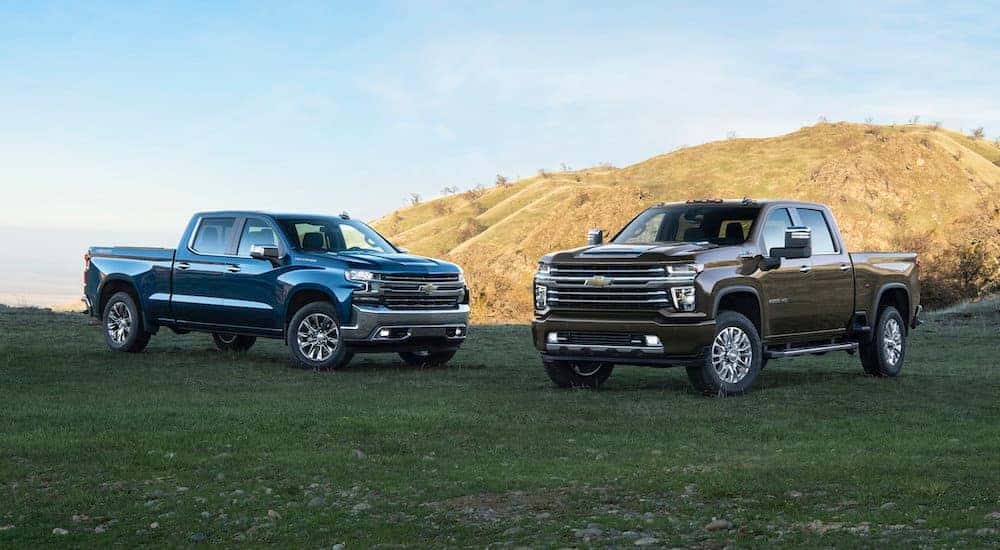 If you are looking for Chevrolet trucks for sale in Albany, NY, you're probably wondering if you should buy new or used. While this decision is ultimately up to you, there are several factors to keep in mind when comparing new Chevy trucks vs pre-owned ones. Here at DePaula Chevy, we have a vast selection of both new and used pickups. Our handy guide is designed to help you understand the differences before you commit to a purchase. Let's jump right in!
That New Car Smell
We may be stating the obvious here, but new Chevy trucks have something that a pre-owned one simply doesn't – that new car smell. There's just something different about purchasing a brand new model with that straight-out-of-the-factory scent. It's something that can't really be replicated no matter how hard anyone tries.
Slipping behind the wheel of a 2020 Chevy truck is an experience all on its own. Knowing that you are the first person to own this truck is mentally stimulating and a very big deal for many people. It's just a nice feeling to have that a pre-owned truck simply can't give you.
However, buying a new-to-you truck isn't something to scoff at. At DePaula Chevy, our certified pre-owned trucks are detailed from head-to-tail(gate), making them as close to new as possible. The carpets and seats are cleaned, and every surface is polished to perfection.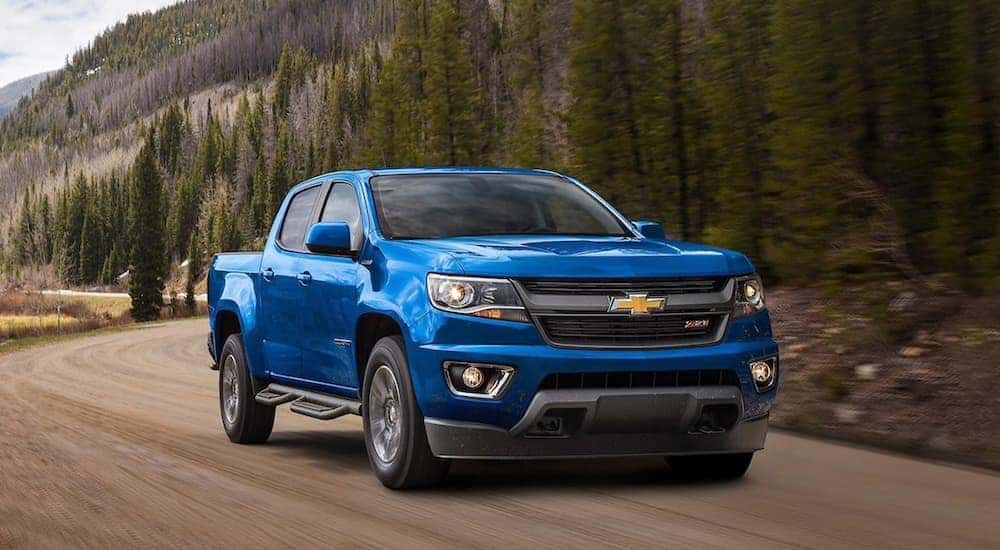 The Budget Factor
Let's be honest. When it comes to purchasing a vehicle of any sort, price is a major determining factor. Trucks are not cheap. Even pre-owned pickups can cost a pretty penny. However, there is a significant price difference between a used truck and one straight from the factory. Let's break these price ranges down for a better understanding.
Depending on which new Chevy truck you get, prices range from $21,300 all the way up to $37,600. If you want a mid-size model that's great for city driving and weekend getaways, you can opt for a 2020 Chevy Colorado. At lower trim levels, you can get one for between $21,300 and $30,000. If you want an off-roading model, you'll have to move up to the Z71 or ZR2 trims, which range between $34,000 and $44,000. A 2020 Chevy Silverado 1500 will run between $28,300 and upwards of $49,000. Finally, the new Chevy Silverado HD (Heavy-Duty) models can cost anywhere from $37,600 to $60,000. Prices vary depending on the trim level, engine, and even body style.
If you are looking for a pre-owned Chevy truck, you'll probably be able to find one for much less. As with the new models, pre-owned truck prices depend on the production year, trim level, powertrain, and body style. Newer, bigger, and more powerful versions tend to cost more unless they've been in an accident or have had significant modifications done. Because these are used, it's almost impossible to say for sure what you will pay once you strike a deal. You can browse through our inventory or check out Kelley Blue Book to get an idea of the ranges of prices you can expect to see.
When we said trucks don't run cheap, we meant it. If a more recent year used model is still out of your budget, you can always keep an eye out for older models. Just remember, the older you go, the more likely it is due for greater upkeep maintenance and issues may pop up.
What to Look for in a Used Truck
If you've decided to go for a pre-owned Chevy truck, there are a few tips you should keep in mind while shopping. First, you will need to get a vehicle history report. This will show if the truck has been in any accidents and how many former owners there have been. No matter where you purchase the vehicle from, this should be the first thing you ask about.
Next, you should check the truck for rust issues. For us northerners, rust is very common due to snowy winters. In order to make the road drivable, cities put down salt to melt ice quickly. Although this makes road conditions better, it can wreak havoc on our vehicles. A little surface rust on the frame is common and fine. It's actually unavoidable. However, you should think twice about making the purchase if you find significant rust damage to the undercarriage. If you see any holes, let that truck go. An easy way to check for rust damage without crawling under the vehicle right away is to look at the running boards. If the truck doesn't have running boards, then look at the sides were the running boards would typically be.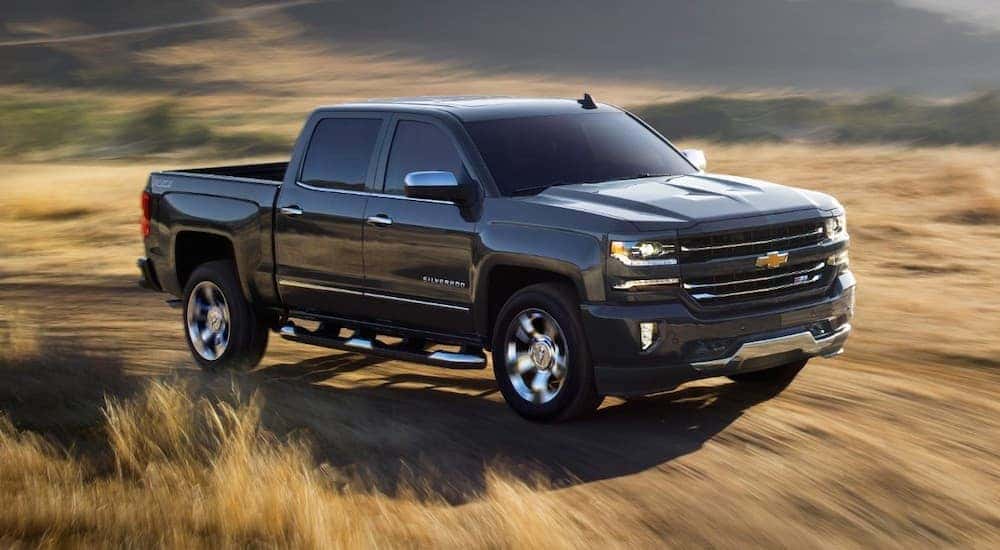 Next, you should check the engine of a used truck for any signs of grimy buildup. This could be a sign of a leak somewhere. Before you take the truck for a test drive, let it run for a few minutes and listen closely for any strange sounds. If you hear any knocking, clanking, or rapping, pass on that model. This could be an indicator of a serious engine issue that will cost a lot of money to fix later on.
Finally, our last tip for buying a pre-owned truck is to check the odometer. Even if there's no significant rust damage and the engine sounds good, the mileage shouldn't be too high. If you find a truck with 250,000 or more miles on it, that's a slippery slope to stand on. When engines are used for tough work all the way into high mileage, serious problems can pop up unexpectedly. Is it worth the risk? That's something to consider when buying a used model.
What to Look for in a New Truck
With new Chevy trucks, all you have to look for are the features you want. You don't have to worry about rust, engine issues, or high mileage. Our tips for choosing the right new model include looking at the cab styles, powertrains, and trim levels. Each aspect brings unique elements to the truck. For example, if you have children, you may want a crew cab truck to seat five. If you have a work team, you may still want that crew cab, but you might also want a more powerful engine to help with the tougher jobs.
Finding the Perfect Chevy Truck
Whether you are searching for a new or pre-owned Chevy truck, our dealership lot is stocked with the best selection in the region. We also ensure that all of our used models are in the best condition possible. Our inventory is displayed on our website, so you can check out what we have available before coming in. Our knowledgable team can help you find exactly what you're looking for, and our service center can keep your new or used truck running smoothly. Get in touch with our team of specialists or stop by for a test drive in Albany, NY, today!