Looking Forward to the 2020 Chevy Corvette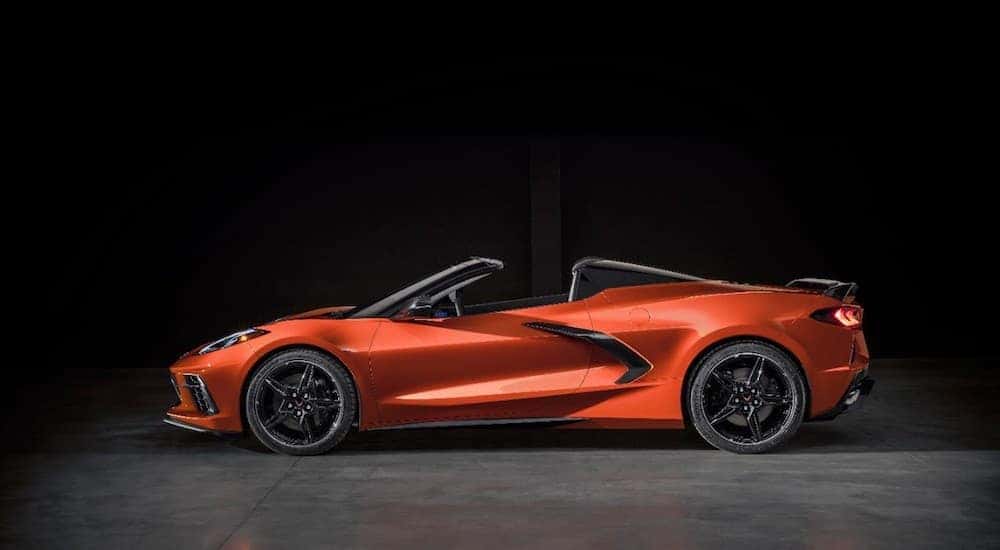 Few vehicles have commanded the road quite like the Chevy Corvette. This speedster coupe has been burning pavement since the 1950s and has caught the eye of performance lovers and professional track racers alike. Over the years, the 2020 Chevy Corvette has changed in many ways, yet throughout all this time, it has continued to deliver range-topping performance that you'd be hard-pressed to find anywhere else. Now, as Chevy enters the 2020 family lineup, the 2020 Chevy Corvette joins the crowd as a revamped heavy hitter that is subtly changing what drivers have come to expect from the Corvette. You may be asking yourself if there is a "Chevy dealer near me" where I can check out the latest Chevy Corvette?' Your resounding answer should be DePaula Chevy.
While the 2020 Chevy Corvette has yet to reach our showroom, we're home to auto experts who are more than willing to talk shop and geek out about what we can expect from the latest top-performing Chevy roadster.
What Drivers Have Come To Expect of the Chevy Corvette
Since 1953, the Chevy Corvette has stolen the hearts and minds of speed-lovers and performance-junkies alike. Chevrolet designed the Corvette to provide unprecedented power both on commercial highways and private, professional racetracks, and throughout the years, that's what's been expected of this sleek coupe. Low to the ground, and designed to house at max, two passengers, this is a luxury car that is tooled with some serious machinery beneath the hood.
Looking back, the 2019 Chevy Corvette was a cutting-edge machine, with standard Stingray models offering a 6.2-liter LT1 V8 engine that delivered a heart-racing 455 horsepower and 455 lb-ft of torque. This coupe hugged the road and could be upgraded to show off some serious engine specs. Step into almost any Chevy dealer near you, and you'd either find the range-topping 2019 Chevy Corvette Stingray with the Z51 upgrade, or someone who knew a whole lot about it.
This Corvette took that base engine and supercharged it resulting in a 6.2L LT1 V8 engine that thrummed out 460 horsepower and 465 lb-ft of torque. This significant level of performance isn't something you'll find easily on the road, and that is what has always been the appeal of the Chevy Corvette. It has always been a vehicle that's broken the mold and bucked trend out the window in favor of a driving experience that is beyond thrilling.
On top of unparalleled performance, the Chevy Corvette has always utilized luxury interiors to create premium level comfort behind the wheel. The 2019 Chevy Corvette was no different, sporting 8-way adjustable seating, real-leather upholstery, and a sprawling touch screen that allowed you to connect to your phone through Apple CarPlay and Android Auto. As has become typical Chevy fashion over the past year, the 2019 Chevy Corvette also came with a 4G LTE mobile hotspot, allowing you to check emails, stream music, or browse the web all through your car's onboard Wi-Fi signal.
That said, the 2019 Chevy Corvette had some drawbacks. While you'd find plenty of luxury add-ons and premium-level features, the 2019 Chevy Corvette fell a little behind in terms of safety. While other vehicles adopted features like rear park assist and blind zone alerts, the 2019 Chevy Corvette was equipped with the bare minimum. While this could hardly be expected of a racecar of this caliber, it was off-putting that it was the only Chevy in the family lineup that didn't get some active safety feature boosts.
Fortunately, with the 2020 Chevy Corvette hitting the market, Chevrolet automakers have changed this fault of the previous year's model. Although, while some drivers may appreciate the addition of more robust safety technology, they may be upset by what Chevy is doing to change its flagship performance vehicle.
The Introduction of the 2020 Chevy Corvette Stingray
The moment the 2020 Chevy Corvette Stingray was announced, drivers and automotive experts discovered some amazing differences. The exterior styling and chassis have been completely redesigned since last year's model, and this latest refresh comes with some changes that some drivers may love. That said, you'll find the same low profile and sleek design that has made the Corvette a legend in its class.
Drivers who purchase the 2020 Chevy Corvette Stingray will find three different trims to choose from the 1LT, 2LT, and 3LT. The 2020 Corvette has a brand-new mid-engine design that makes the model sleeker, faster, and has increased visibility. This design has been discussed and predicted for years; with the 2020 model, Corvette enthusiasts can finally rest assured that they have their dream vehicle.
The engine on the Stingray is a 6.2-liter V8 that pumps out a considerable 495 horsepower and 470 lb-ft worth of torque. A great improvement over last year's 6.2L engine offered on the Stingray.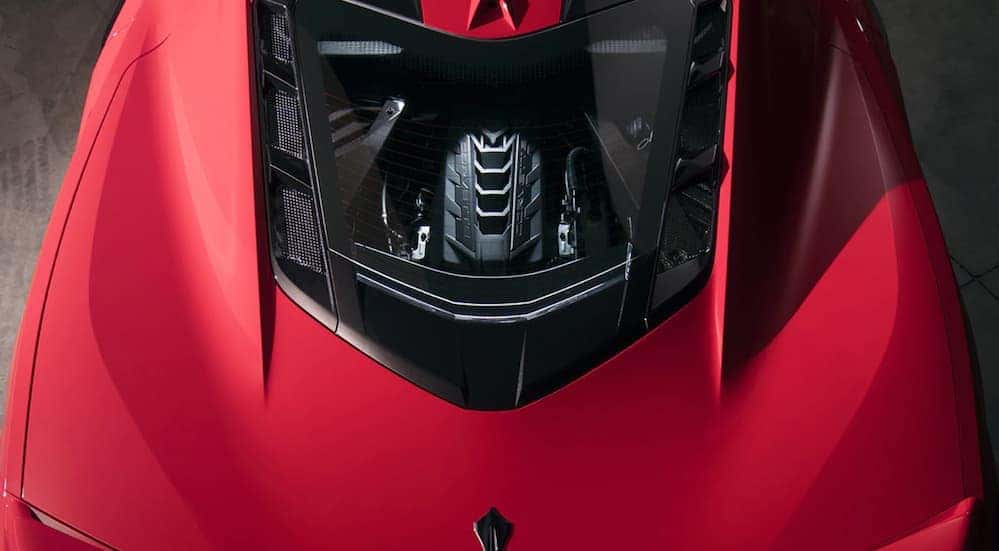 The transmission is now a standard dual-clutch that combines the feel of an automatic and manual transmission to create a transmission that is even more track worthy than years prior. This model has a top speed of 194 mph and goes from 0-60 in less than 3 seconds. These amazing changes to the Corvette were all done in an effort to make this powerful roadster more powerful.
By glancing at the revamped listing of active safety features, it's clear to see that Chevy has done an excellent job at making their point. On top of all of the luxury comfort features that you'll find behind the wheel of the 2020 Chevy Corvette, you'll find a package of features that blow away the 2019 models. Incredible features include a 10-speaker Bose speaker system, 13 interior color options, and heated and ventilated seats. You'll also find a 12-inch instrument display, optional navigation with 3-D view, performance data recorder, and a front lift system that raises the front of the vehicle to avoid preset obstacles like a speed bump. The Stingray is fitted with active safety like rear-cross traffic alerts, side blind zone alerts, rear, and front cameras, and rear park assist.
All of these features combine to make the 2020 Chevy Corvette a speedy performance car that can play both roles, the racetrack champion, and an enviable day-to-day transport.
Buying the Chevy Corvette at DePaula Chevy 
If you're from the Albany, NY, area, and you type in 'best Chevy dealer near me,' on your phone or laptop, chances are, DePaula Chevy will be the first link to appear on the page. We have earned a reputation for providing unparalleled customer service and a level of attention to detail that you would be hard-pressed to find at any other local Chevy dealer. We pride ourselves in both our vast automotive knowledge and our ability to satisfy our customer's every need. Whether you're hoping to check out the latest from the Chevy Corvette, or you simply want to talk shop with our experts, DePaula Chevy is the Chevy dealership for you.