Looking for A Reliable Certified Pre-Owned Cars?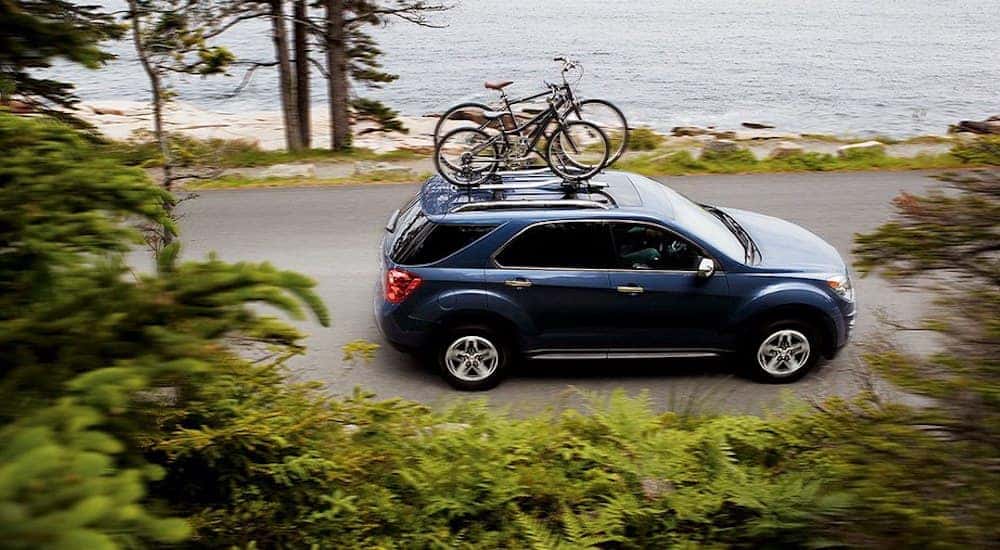 Stop incessantly scrolling through Craigslist listings for your next pre-owned car. If you're looking for a new car and you have a tight budget, it's time you stopped into DePaula Chevy. From post-purchase repairs to certified pre-owned cars, DePaula Chevy is your local dealership for all things Chevy.
Our Driving Values
If you're looking for a reason to shop with DePaula Chevy, we can provide you with several. In addition to our excellent customer service and our extensive inventory, our Driving Values really set us apart. Our Driving Values are what we reflect back on daily and try to emulate in our work. Our Driving Values are:
Up Front Pricing
Customer Focused
24/7 Availability
Instant Cash Offers
VIP Program
When it comes to upfront pricing, we give 100% in order to be transparent throughout the pricing process. If you're looking for certified pre-owned cars, there won't be any confusion as to what price you'll pay or why it's priced the way it is. Additionally, we make ourselves available to our customers 24/7 through call, email, and chat on our website. If you're interested in selling your current vehicle, we buy cars and will provide you with an instant cash offer.
In addition to our Driving Values, we put an emphasis on customer service and providing our customers with an extensive inventory of Certified Pre-Owned vehicles. Our customer service is an aspect of our business that we take very seriously and we are constantly trying to improve upon. We are always looking for ways to make the car-buying process easier for our customers. Whether you need help locating a vehicle, financing a vehicle, or servicing your new vehicle, we're here to help. Additionally, we strive to provide our customers with inventory that is relevant and appealing. We pride ourselves on having a diverse inventory that will make the car-buying process easy and fun.
Perks of Shopping with DePaula Chevy
There are countless perks to shopping with DePaula Chevy. One of the greatest reasons to shop with DePaula Chevy is the shuttle service we provide while your vehicle is in service with us. We also provide loaner vehicles if your vehicle will be serviced for longer than 24 hours. This is a huge perk if you decide to purchase a vehicle and eventually need it serviced. We all know that getting stuck in a dealership while your vehicle is being serviced can be boring and uncomfortable. We work to make the customer experience as pleasant as possible with our shuttle and loaner vehicle services. You will also qualify for instant access to DePaula Chevy Preferred Customer Program, which is a huge benefit.  Some of the best parts of the Preferred Customer Program are:
Another great perk, possibly the most desirable of all, is free WiFi in our waiting areas. Another reason that customers love DePaula Chevy is the fact that there are weekend service hours for the working professional. We try our best to cater to our customers and ensure that they have a memorable experience with DePaula Chevy.
Still Not Sold?
DePaula Chevy has received several awards for our standards and for delivering excellent customer service. Some of the aforementioned accolades are:
6-time recipient of Chevrolet 'Genuine Leader' Award
7-time recipient of GM's 'Standards of Excellence' Leadership Award
7-time recipient of GM's 'Mark of Excellence' Award
Those are three excellent reasons to shop with DePaula Chevy. These awards clearly display the fact that we put a major emphasis on providing excellent customer service to everyone who steps foot through our door.  If you're searching for certified pre-owned cars in the Albany area, you need to stop in to DePaula Chevy.
Certified Pre-Owned (CPO)
If you're in the market for a pre-owned vehicle, it's imperative that you stop in at DePaula Chevy. We have a massive inventory of certified pre-owned vehicles to choose from. You can easily peruse the current vehicles in our inventory on our website or you can come to our dealership location. We are conveniently located in Albany and we're open from Monday to Saturday.
Certified pre-owned vehicles are excellent for those who are looking for a new ride but don't have the money to spend on a brand new vehicle. CPO vehicles are a great option for those who are looking for low-priced, reliable vehicles. There are a lot of great advantages to purchasing a certified pre-owned vehicle. One of the greatest reasons to purchase a CPO vehicle is the fact that you know you are purchasing a vehicle that has been thoroughly inspected and possibly refurbished in order to be in the best working condition possible. This is extremely important to the safety and longevity of your new-to-you-vehicle.
A Few Clicks Away…
If you don't have time to stop in to our location, you can easily search our inventory online. Simply click on the "Certified Pre-Owned" tab at the top of the DePaula Chevy website. There are a multitude of filters that you can apply such as:
Price
Make
Model
Body Type
MPG
Mileage
and much more!
The filters can make the search even easier, to simply see the vehicles that best fit your needs or desires. Instead of scrolling through hundreds of vehicles that may not appeal to you, you can easily simplify your search with the filter feature. We have truly made the car-buying process simple and quick for our customers which we pride ourselves on. Another great feature of our online interface is the fact that you can easily explore payment options. In order to get specific information, you'll need to provide three pieces of information: "who you are," "driving habits," and "trade-in." After that, you'll have a great idea of what your payment options are. This will best prepare you for the next steps of the car-buying process.
You can also clearly see the Kelly Blue Book value and the CARFAX review of each vehicle in our inventory. This will help you narrow down which vehicles you're most interested in. If you've been tirelessly searching for certified pre-owned cars in the Albany area, do yourself a favor and come see what we have to offer at DePaula Chevy. We assure you that it will be an easy and pleasant experience.
There is also a feature where you can easily check the availability of the vehicle you see listed on the website. When you see a vehicle that you're interested in, you can simply click the "Check Availability" button and fill out a quick form with your information on it. After that, a representative from DePaula Chevy will be in touch with you to discuss the details of the vehicle.
One of the greatest online shopping features is the fact that you can easily compare multiple vehicles in our inventory side-by-side. If you've ever purchased a vehicle before, you have probably had an experience where you felt pressured or confused by all of the options and specs. Hopefully, the online interface can help you feel comfortable and confident in your new vehicle. Whether you choose to peruse our inventory online or come into our dealership, we know you'll love what we have to offer!