Looking for a Chevy Dealer in Albany NY?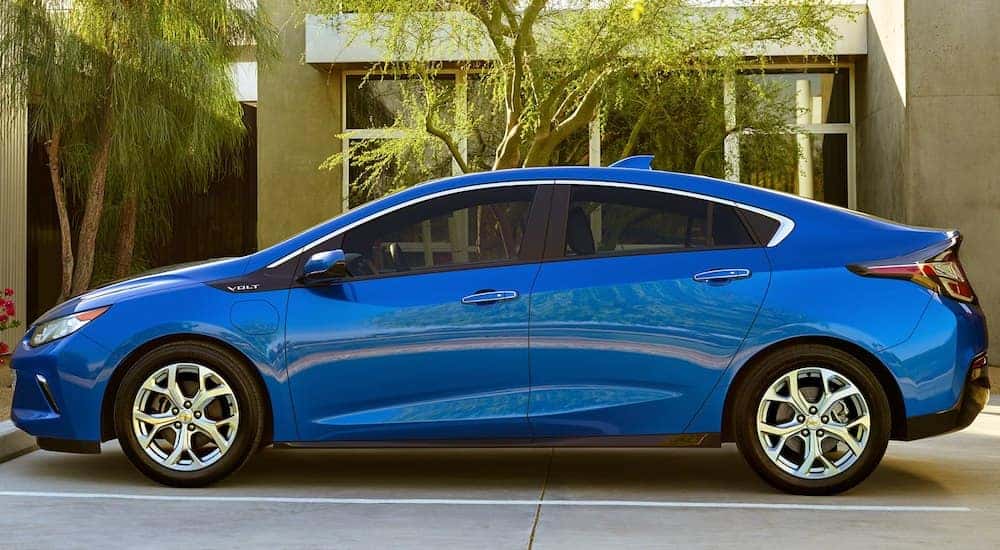 Why choose a Chevy? There are endless options in 2018, which can complicate the car-buying process exponentially. If you're searching for a new vehicle, it's in your best interest to check out what Chevy has to offer in 2018. Not only are Chevy vehicles built-to-last and absolute powerhouses, but they are safe as well. It's no wonder that Chevy vehicles are immensely popular among families, individuals, and everyone in between. Chevrolet truly has something to offer to everyone. Most recently, Chevrolet was voted the "Most Dependable Compact SUV, Midsize Car, Large Light Duty Pickup and Midsize SUV" by JD Power for 2018. If you're looking for a new vehicle that is reputable and will last for years to come, it's imperative that you check out your Chevy dealer in Albany, NY.
Chevy Dealers Near Me
Now that you've decided on purchasing a Chevy, it's time to choose your dealership. If you've been searching Google for local Chevy dealerships, you've been doing this all wrong. Simply, try checking out the DePaula Chevy dealer in Albany, NY. DePaula Chevy is a local dealership that has values that are aligned to yours. Our driving values are to offer our valued customers:
Transparent, Easy-to-Understand Pricing
Customer-Centric Service
24/7 Availability
Premium Discounts and Cash Offers
Our Exclusive VIP Program
Whatever you're looking for in a dealership, we can provide. We pride ourselves in the fact that we have representatives ready to assist you with the car-buying process online or over the phone 24/7. If you'd prefer to meet in person, you can stop in to our conveniently located dealership at 785 Central Ave right here in Albany. We are open Monday through Saturday, which gives you plenty of opportunities to shop in person.
Why DePaula Chevy?
In addition to providing a huge inventory to shop from, we also provide world-class customer service to all customers who walk through our doors. We have also been honored by General Motors for the last seven years. These accolades include:
6-time recipient of Chevrolet 'Genuine Leader' Award
7-time recipient of GM's 'Standards of Excellence' Leadership Award
7-time recipient of GM's 'Mark of Excellence' Award
It's no wonder why customers love shopping with us at DePaula Chevy. We give 100% to customer service every day. Furthermore, we try our best to streamline the car-buying process. One great way that we streamline the experience is through our website, where you can peruse our inventory, view CARFAX reports, value your trade-in, schedule a test drive, and more. There are countless reasons to shop with DePaula Chevy. In our opinion, the most important reason is the inventory that we provide to customers. We have a wide variety of new and used vehicles and everything in between. Why haven't you stopped into DePaula Chevy, your Chevy dealer in Albany, NY, yet?
Our Favorite Vehicles
Our vehicles, prices, and customer service are superior to any other local dealers. We pride ourselves on providing vehicles that will excite you from the moment you walk through the door. Some of our favorite 2018 models are the Chevy Spark, Chevy Cruze, Chevy Volt, Chevy Tahoe, and Chevy Silverado 2500HD. There are excellent features that should be celebrated about each of these vehicles. If you're in the market for a new vehicle, these five are excellent and superior choices. Let's dive into what makes these vehicles so desirable.
Chevy Spark
The Chevy Spark is an unmistakable vehicle in the Chevy lineup for 2018 vehicles. One significant aspect that sets this vehicle apart is the fuel economy. This vehicle will get 30 MPG in the city and 38 MPG on the highway, which is sure to make any driver happy. In addition to achieving excellent mileage, the Chevy Spark has a plethora of desirable features, such as:
4-Speaker Audio System Feature
Premium Audio System: Chevrolet MyLink
Radio Data System
Rear Window Defroster
Power Steering
Traction Control
Emergency Communication System
If you are interested in compact vehicles with excellent fuel economy and features, the Chevy Spark is a great choice.
Chevy Cruze
The Chevy Cruze is another excellent option available at DePaula Chevy. One of the greatest aspects of the Chevy Cruze is the MSRP, which is valued at $23,475. This is an incredible deal for the number of amazing features that come standard in the Chevy Cruze. What we like best about the Chevy Cruze are the outstanding safety features such as:
StabiliTrak, Stability Control System
Air Bags (10 total)
Chevrolet Connected Access
Rear Vision Camera Display Integrated into Chevrolet MyLink Radio
Safety Belts, Front Pretensioner
Teen Driver Mode
Choosing to "cruise" in the Chevy Cruze is a no-brainer with the number of safety features that come included in the already very affordable price.
Chevy Volt
There are countless reasons to purchase a Chevy Volt from your Chevy dealer in Albany, NY, mostly having to do with the fact that it is incredibly efficient. The Chevy Volt is a plug-in hybrid that is economical on the environment and on your wallet. The Volt will get about 43 MPG in the city and 42 MPG on the highway. The MSRP is priced at $34,555, which is definitely worth every cent spent on car payments. There are some excellent, noteworthy mechanical specs:
Engine, Range Extender, 1.5L
Emissions, Federal Tier 3
E10 Fuel Capable
Axle, 2.64 Final Drive Ratio
Front Wheel Drive
Battery, 18.4 kWh, Propulsion, Lithium-ion, Rechargeable Energy Storage System (with liquid thermal management system with active control)
Chevy Tahoe
The Chevy Tahoe is an SUV built for traveling, adventure, and family transportation. It's powered by a V8 engine and has 4-wheel drive. In addition to the sheer power and efficiency that this vehicle provides, it's also spacious and luxurious, which is appealing to almost all audiences. Some of the most impressive features that come standard with the Chevy Tahoe are:
LATCH System
AM/FM Radio
Rear Vision Camera
Suspension Package, Premium Smooth Ride
4-Wheel Drive
Trailering Equipment
The Tahoe is a classic SUV that has captivated the hearts of Americans for years. And the sheer amount of excellent specs and features that are included definitely show why it's becoming so popular. If you're not sold, the MSRP is $60,930, which is an incredible value.
Chevy Silverado 2500HD
The Chevy Silverado 2500HD is a full-size heavy-duty truck that will exceed all of your expectations. With a towing capacity of 14,400 lbs, it's no wonder what individuals are choosing this truck for their heavy-duty needs. There are some excellent features that are available on the Chevy Silverado 2500HD, including, but not limited to:
Stabilitrak with Trailer Sway Control
Hill Start Assist
EchoMaster Trailering Camera System
4-Wheel Disc Brakes with DuraLife Rotors
Integrated Trailer Brake Controller
Chevy Dealers in Albany, NY
DePaula Chevy is the place to shop for your next vehicle. Whether you choose to go for a compact option, like the Spark, Cruze, or Volt, or you choose to go with a more powerful option like the Tahoe or Silverado, you'll be happy that you choose Chevy. There is no mistaking the quality and luxury that comes right alongside the impressive power of a Chevrolet vehicle. No matter what kind of vehicle you're searching for or what specific needs you have, you'll find everything you're looking for any more in a Chevrolet vehicle. Come out to DePaula Chevy and see what we can do for you.