Introducing Yankee Distillers: Our Neighbors to the North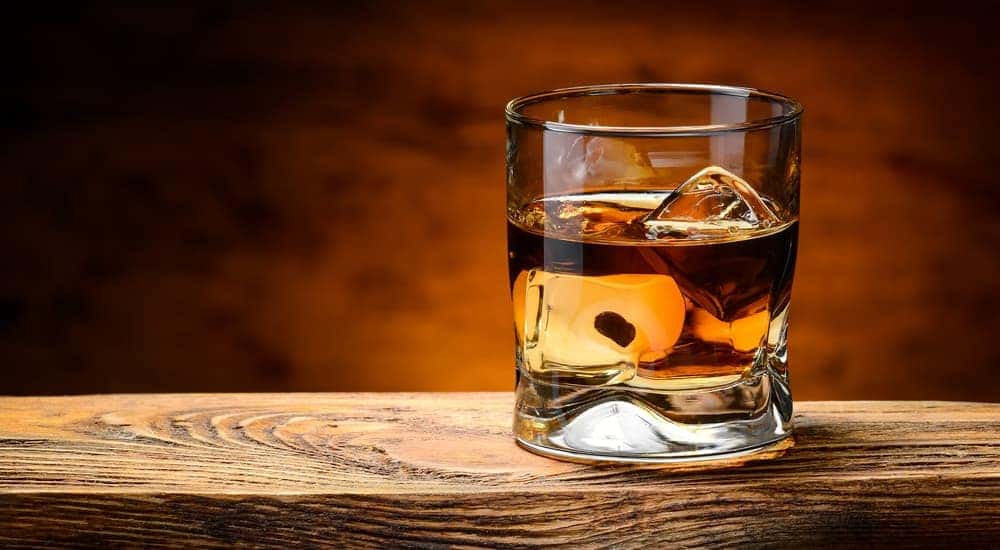 Yankee Distillers LLC is a small-batch whiskey distillery located in nearby Clifton Park, about 20 miles north of DePaula Chevy in Albany, NY. Usually advertised on the label, "small-batch" is a term of endearment in the whiskey world. It simply means that before bottling the whiskey, the contents were mixed from a relatively small number of chosen barrels, giving the product greater consistency (and a top-shelf designation).
Yankee Distillers specializes in whiskeys, but they also produce two types of rum and one vodka. For their whiskeys and wheat-distilled vodka, Yankee uses 100% of the grains from local farms in New York state. Their methods are similar to the trend of farm-to-table restaurants that approach preparing foods in a simple, more natural fashion. And Yankee's philosophy is simple: make a small number of products and do it well. In addition to the distillery, there are educational tours of the facilities, product tastings, a cocktail bar, and live music (on Wednesday nights).
Those of us at DePaula who have visited the Yankee Distillery love to hang out there. We always encourage people looking for something fun and different to do in the area to experience it for themselves. Most people have been to a brewery or a winery, but a great whiskey distillery is not easy to find.
Whiskey Factory 101
Just so we're all on the same page, Yankee Distillery (YD) is open from Wednesday through Saturday. We don't want anyone prematurely showing up on a Sunday, Monday, or Tuesday only to curse us out for not mentioning the hours. When YD is open-the tastings are free, but the tours do require a reservation (you get a tasting glass to take home, however). The tours give you a behind the scenes tutorial on distillation methods and what it's like to go to work every day at a whiskey factory. And of course, there are samples to taste.
Without giving too much away (in order to not spoil the tour guide's material), the gut of the operation is the distillation process. There are two basic types of distillation, but the superior way to distill spirits is in copper pot stills. YD, of course, uses this method and gets their pot stills from coppersmith masters in Italy. Every step of the process is carefully accounted for, from the choice of the grains to the quality of the equipment as well as the passion of the whiskey makers. This is how you make a quality spirit that people will enjoy. Just try not to do what I do after the tour guide finishes an interesting anecdote. Don't raise your hand and say, "that's very interesting, can I wolf this bourbon down now?" People will say you're "rude" or "uncouth." Whatever that means.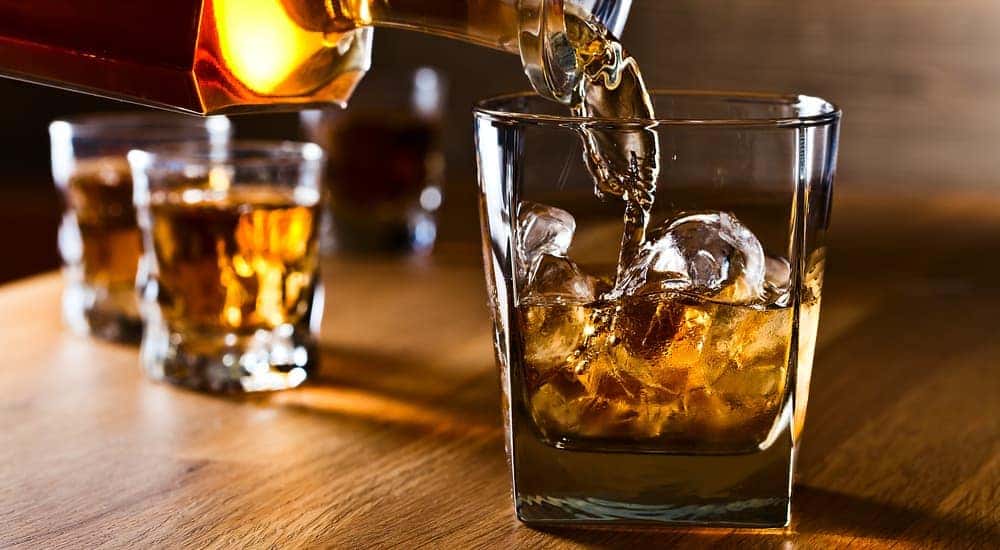 I Prefer My Spirits Clear
Now, if you don't fancy yourself a brown liquor drinker, then please try the YD white rum, amber rum, or the vodka. They are made with the same love and care as the whiskeys, with 100% of grains coming from New York State. Folks tend to mix their vodka and rum into sodas or juices or use them as the base for a cocktail. And that's where the cocktail bar comes back into play. The mixologist on duty will make you a cucumber vodka lemonade or a delicious new daiquiri served over rocks in a fancy glass, topped with a fun garnish. And of course, as you sip your delicious libation and chat up the bartender, you will learn something about spirits or cocktails. Because this is an educational trip, right?
Let's Party
George Thorogood made the blues cover "One Bourbon, One Scotch and One Beer" popular in the late 1970s. Not sure exactly why I brought that up, probably because it was mostly about whiskeys, I suppose. Now maybe I don't have a point, but it's a fun song to sing at a bar with your friends, isn't it?? The cocktail bar is an awesome feature of the distillery where you can get some amazing drinks made for you with Yankee spirits (rum and vodka included) as the base. These cocktails can be classic or trendy, but they are always made with fresh ingredients. This allows you to take some great recipe ideas home with you if you purchase a bottle.
There's a lot of things you can do with a delicious bourbon or rye besides just drink it on the rocks or neat. One popular bourbon-based cocktail is a Hot Toddy, perfect for a cold night, or fighting a cold. Possibly the most popular whiskey or rye-based cocktail is an Old Fashioned. This cocktail includes 1.5 oz of bourbon or rye, two dashes of bitters, sugar, and a little bit of water. These are just two of the cocktails you might find on the menu, or you can make at home.
In addition to the tours, the free tastings, the awesome cocktail bar (as if that wasn't enough), there is also a concert schedule at YD. Come watch local and not-so-local musical acts perform each Wednesday night. The music adds to the ambiance (obviously), but the vibe is cozy and intimate. It doesn't feel like you're at a bar or a show, or a whiskey distillery for that matter. You're just chilling in a comfy and harmonious atmosphere where all of the elements of the operation complement each other nicely.
Support Your Local Whiskey
In order to be a certified New York farm distillery, laws dictate that 75% of the raw materials used in distillates are from New York State farms. At Yankee Distillery, however, they go all the way and use 100% unmalted New York grain in the whiskeys and vodka. The ingredients in the rums are a little more complicated, requiring some Caribbean molasses to make the quality and authentic rums that YD has crafted. When it comes to rum, the Caribbean is king. By carefully selecting molasses from different countries in this region, then mixing it with domestic molasses, the craftsmen at the distillery give the white and amber rums authenticity, quality, and their own unique take on what amounts to a quality New York rum with a legitimate Caribbean flair.
Yankee Distillers writes on their website that they know their farmers "on a first-name basis," which is understandable since they buy 25% more grains from local farmers than is required by regulations. This close farm-to-bottle relationship between the New York farming community and the distillery comes through in the feel and approach of YD spirits, all the way to the beautiful packaging of the bottles. The contrast of the colored landscape mural (of one of New York's Finger Lakes) and the mix of sea glass and clear glass presents "Eleven Lakes Vodka" is the standout of the YD spirits. It is a bottle and a label that is sure to stick in the minds of consumers who notice it on the shelf of their local liquor store.