How Used Car Value is Determined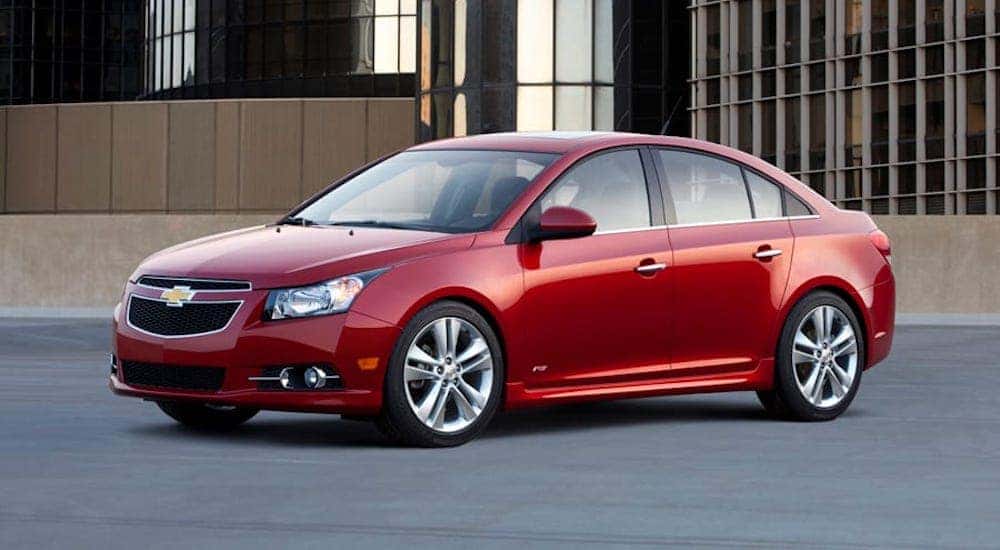 If you are planning to sell your current car, research and understanding how the used vehicle market works is key to maximizing your how much you can get for your car. Needless to say, you want to make sure that you get the best price you can. There are a number of factors that have an effect on the resale value of your vehicle. If you keep yourself well informed, you will be able to get the maximum dollar amount for your used car when selling it. To make sure that your used car value is higher resale and that you attract more buyers, it is important that you keep these factors in mind.
Factors That Affect Used Car Values
Here is a look at some of the important factors that determine the value of used cars:
Brand:
Regardless of the condition or quality of your used car, its brand could significantly affect the resale value. Some vehicles depreciate significantly as soon as they are driven off the lot. You should find out if yours is one of them. Brands like Toyota, Hyundai, Subaru, and Honda are known for their top ranking in the mass market because they retain higher resale values.  When it comes to luxury brands, the names that fare best are Audi, Mercedes, Lexus, Infiniti, and Acura. Values vary, but these brands can retain 45 % to 60% of their value in the initial three years of ownership. Other brands retain only about 35% in the same amount of time.
Condition of the Exterior:
No matter how minor, any damage to your used car's exterior will affect its value. If you are considering selling a used car, you should have it washed professionally, repair any dents or other damage, or get a paint correction job or car detail service to help in increasing the value of your used car. You should also remove old bumper stickers – this is a small but significant tip. You should make sure that your vehicle looks good to get potential buyers interested.
The Condition of the Interior:
This is another obvious one, but it is worth mentioning. If your used car's interior looks clean and well maintained, it is more likely to attract buyers. But if it looks like you live in it or if it has a foul odor, you will no doubt have a difficult time getting the value you want for your vehicle. Before you sell your used car, make sure that you get the interior detailed by a professional and invest in a set of new floor mats to make it look more appealing and increase its resale value.
Mechanical Condition:
It is important to get your car serviced regularly to keep it in good running condition. The mechanical condition of your used vehicle will also play a significant role in its resale value. You should make sure that you keep a record of repairs and regular maintenance. This way, prospective buyers will know that you have taken good care of your car and that they are getting a good deal. You can show that your used car is in great condition and worth the value you have given it.
Mileage:
Typically, the fewer miles on your vehicle, the higher resale value it will have. You might have kept it in mint condition, but it does not mean anything if you have more than 200,000 miles on it. If your used vehicle has a lot of miles on it, you should not be surprised if you do not get the value you want for it or if there are not many buyers who are interested in it.
Performance Parts and Aftermarket Accessories:
Have you tricked out your car with the latest and coolest equipment? If the answer is yes, it could end up costing you dearly. Custom rims, high-end stereos, supercharger kits and other accessories are not a good idea if you are selling a used car. In addition to warranty coverage or lack thereof, potential buyers may have concerns about high upkeep costs. It is best to avoid going for add-ons, especially those that have an impact on the vehicle's drivetrain or safety equipment.
Drivetrain:
Your car's drivetrain plays an important role in determining its resale value. The average used car buyer crowd is more likely to prefer automatic transmissions while performance or sports car buyers find manual transmissions more desirable. It all depends a lot on where you live. For example, in certain regions, all-wheel drive is a feature that buyers must have. Used car values are also affected by seasons. You should wait for the right time to sell your used car depending on the drivetrain on your vehicle.
Paint Color:
Selling a car is very similar to selling a house – the exterior and interior condition plays a crucial role in the value. This goes for paint color as well. If the body of your car has eccentric colors there is likely to be fewer people interested in your car. No matter how tempting it might be to get a new paint job, like matte paint, keep in mind that it might not be the best decision for the future. If you think that you might sell your car in the future, it is a good idea to stick to classic colors like white, black or silver.
Buying Used
If you are planning on buying a used car, it is important that you learn about how the value of used vehicles is determined. This way, you know what to do and what to avoid to get the best value. Many people make mistakes while they own the car and wonder why they cannot sell it later on. When you keep these factors in mind, you can make sure that you will get the best price and a reliable vehicle all at the same time. To start, come on down to DePaula Chevy to find a used car today.