How to Maximize Your Trade-In Value in Less Than 24 Hours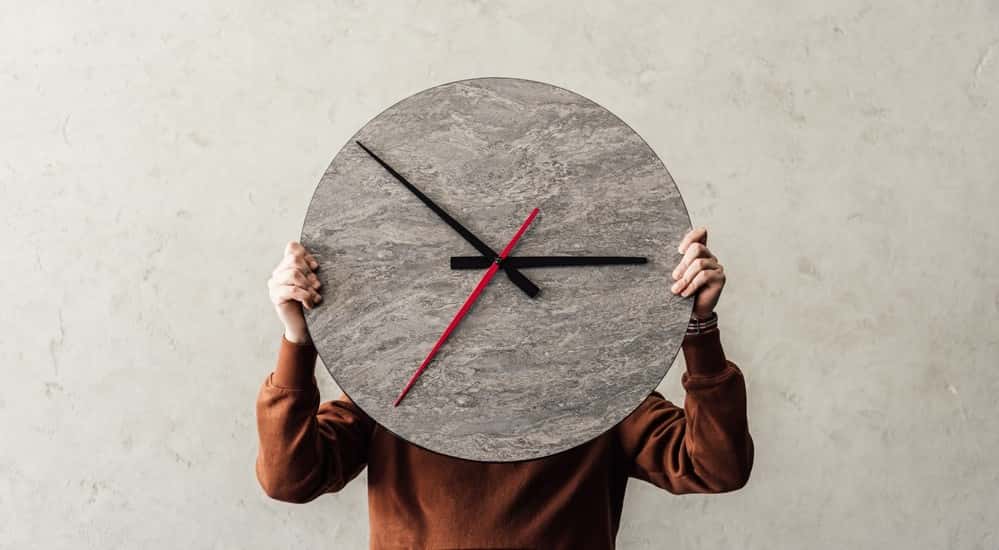 Shopping for a car can certainly be stressful, and the entire endeavor is made even more hectic when you're also looking to trade in your current ride. It can be difficult juggling the pair of transactions at once, and many customers may be fretting the prospect that they might not be securing the best possible deal.
Well, there are several easy ways that customers can easily boost their impending trade-in value, and most of these steps can be completed in less than 24 hours! While we'd always suggest taking as much time as possible during this process, there are several essentials steps that can quickly be completed.
Continue reading to see how you can maximize your impending trade in value in less than 24 hours…
Step #1: Understand Your Vehicle's Value
This step honestly shouldn't take more than several minutes, as there are a number of online resource that car owners can rely on as they're looking to gauge the value of their vehicle. Kelley Blue Book specializes in used car prices, and many dealerships tend to rely on this publication when they're trying to come up with a trade-in value. Alternatively, you can peruse Craigslist or eBay to see what your specific car (or similar models) are currently selling for. eBay even allows visitors to sort through completed auctions, so you can truly see how your vehicle is valued.
Of course, it's important to remember to be as specific as possible during this research phase, as dealerships will surely be operating under the same mindset. For instance, if you own a 2001 Chevy Corolla, you wouldn't want to limit your search to "Chevys." Rather, you want to get as specific as possible. Dealerships will predictably use the model and the year to specify their search, and they're also account for the vehicle's condition and the mileage on the odometer.
Step #2: Clean, Clean, Clean!
If you're looking to trade in your current vehicle, it won't look all that desirable to a dealership if the car is full of trash and grime. These bottles and bags don't only reduce the aesthetics of the vehicle. A messy interior could be an indication of carelessness, and many dealerships may be questioning if the owner neglected the mechanical aspects of the car, as well.
We're not saying that you have to replace all of the upholstery inside your interior. Rather, just make sure to pick up any trash, and vacuuming the floors is also a good idea. If you're really feeling ambitious, you could clean the windows inside and out. No one is going to be enamored with a dirty car. Even if a dealership has the resources to quickly and easily clean the vehicle, they'll still look to take advantage of the messy interior.
The same logic applies to the exterior, although it can be a bit more difficult repairing any of these cosmetic problems. Painting over any scratches or chips isn't advised, as it's tough to find a matching paint color (and it's also difficult to successfully and smoothly fill in those holes). There are some tools that can help repair any dings or dents, but these tools' reliability is certainly questionable.
So what can an owner do to make sure that their car's exterior is as presentable as possible? For starters, they can take the vehicle through a car wash, assuring that it will be shining when a dealership first lays eyes on it. You can also fill up the tires and make sure that there isn't any leaking fluids. Assuring that your vehicle is in tip-top shape is the best way to maximize your impending trade-in offer.
Step #3: Visit a Trusted Mechanic
This might not be possible in 24 hours. However, if you plan ahead, you could quickly visit a professional mechanic and have them confirm that the car's mechanics are operating properly. Visiting a technician might not necessarily boost the value of a used vehicle, but it will certainly provide the owners with some clarity on any mechanical issues.
There's a good chance that a dealership is going to want to give a potential trade-in a quick test drive to assure that everything is working properly. Naturally, the salesman will be looking for every small issue in their attempt to drive down the price. If you can already anticipate any warning signs, you can provide the salesman with any clarity. Furthermore, if they try to slyly point out a very minor issue, you can refer to documentation from a mechanic to prove that the part is actually working properly.
As we previously mentioned, a mechanic could also repair any of those exterior cosmetic issues, and they could fix any leaks. These services will presumably be rather inexpensive, and the car's owner will surely see a return on their investment. This is surely a better route in attempting to fix these indiscretions yourself.
"Dent removal experts can be very affordable — often charging only $100 to remove several dings," said Dan Ingle, the vice president of valuation at Kelley Blue Book (via Allison Martin of blog.Credit.com). "You will be saving the buyer the headache of taking it to the body shop."
Step #4: Shop Around
Similar to the last step, shopping around for the best possible deal might not necessarily boost the value of your car. However, by visiting multiple dealerships and securing the best possible price, you're assuring that you're not missing out on the best possible deal. 
It might appear that the dealership has all of the leverage in this situation, as they're willing to pay for your current ride and sell you a replacement. However, as a customer, you have to remember that you have plenty of options when it comes to dealerships. By shopping around at different businesses, you can secure multiple offers. You can use these definitive offers as leverage against other dealerships, or you could simply use them to provide clarity in your pursuit of the best possible deal.