How to Choose the Best Dump Truck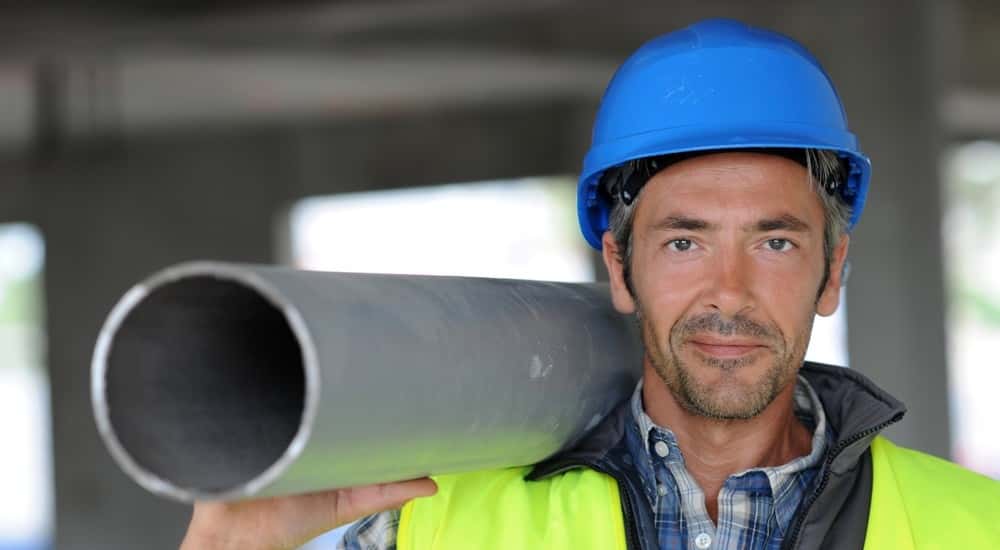 If you've been searching for dump trucks for sale, have you taken the time to decide how to choose the best dump truck for you and your business? Here at DePaula Chevy, we offer a variety of dump trucks for you to test drive and inspect. You'll want to evaluate its hauling capacity, maneuverability, and weight restrictions – especially for bridges and highways.
At DePaula Chevy, we're eager to work with you to help you decide which dump truck and its specifications are best for your needs. We want to be a partner in your buying decision. Our knowledge includes information about our dump truck's performance and any type of rules and regulations in our local area. We can help you determine the appropriate gross vehicle weight rating and suspension, to the best gearing and the most appropriate tires. Here are some tips to help you decide which dump truck is best for you.
Decide Which Type of Dump Truck is Ideal for You
There are a variety of dump trucks on the market that are useful for different jobs. Here at DePaula Chevy, we carry conversion dump trucks that have been built using a Chevy Silverado truck chassis with a dump bed attached. These trucks are perfect for smaller, less rigorous jobs that require elimination of waste and other materials.
For those who have larger jobs with lots of waste to be trucked away, you might want to consider a transfer dump truck. These are configured using a standard truck hauling a separate trailer filled with sand, gravel or other substances.
Another dump truck variation is the side dump truck. These sturdy trucks are built with a container that permits dumping to either side offering more flexibility. These trucks have the ability to carry heavy loads with greater capacity, greater mobility, and are able to unload precisely and quickly at the job site. They can be usually seen on highway and road projects, landscaping, and for snow removal.
Other Considerations
Before choosing a dump truck, think about some other important requirements. Safety is one of the foremost features and you'll want to ensure that your new dump truck meets all federal and state requirements. Think of the type of payload your dump truck will be carrying. If you carry large rocks or heavy material, you'll want to purchase a dump truck made with a steel dump body. If you usually carry sand or other lightweight materials, an aluminum body will be adequate and will save fuel costs.
Tires and wheels are another important consideration. Aluminum wheels save weight, clean easily, and can increase your payload while sprucing up your company's image. Choose tires that have good tread design and ones that are popular in your area. If you need to replace them, these tires won't be hard to find.
Maneuverability 
Another key feature needs to be the maneuverability of your dump truck. Standard trucks usually have a tight turning radius. They also can move in reverse easier than those with multiple trailers. There is a choice of two locations for the front axle—axle forward or axle back. Axle forward design provides about 40 to 45 degrees of wheel cut; whereas, axle back design is positioned 52 inches behind the bumper providing about 50 degrees of wheel cut, providing a tighter turning radius and easier maneuvering in tight quarters.
Choose Your Model
Most business owners buy a dump truck for one reason and that's to make money. You'll want to make a rational decision and not buy more truck than you need, but also not skimp on necessary features. Once you have decided on the type of dump truck you need, choose a model from our extensive inventory. Our line-up is perfect for anyone in the construction, landscaping, tree removal, or other fields where you need to haul material from one location to the next. Our Chevrolet work trucks already have dump bodies installed from well-known brands like Air-Flo, Reading, and Rugby. We even have the capability to install a dump body on a work-ready truck even if we don't have it in stock.
Our long-lasting workhorse trucks are the Silverado (1500, 2500, 3500), and the Low Cab Forward (LFC) truck. Since the Silverado has a reputation as the longest lasting pickup truck on the road, it's perfect as a work-ready truck with a dump body. The Silverado Heavy-Duty 2500 and 3500 models are particularly adept at becoming dump trucks as they can handle larger payloads.
The Low Cab Forward (LCF) truck also makes a great dump truck. Its sheer mass means that it's able to carry heavy payloads. It also provides more room for longer materials, especially those carried by plumbers or construction workers who need to maneuver their trucks into tight urban areas. The Low Cab Forward design also allows you easy access to the engine compartment and will make it easier to do maintenance or repairs.
Carrying Capacity
Determine how much carrying capacity you might need for your dump truck. Carrying capacity is the weight and volume incorporated into the final payload. If you are carrying too heavy a load, your truck might be restricted from certain roads or highways due to its weight.
Weight Restrictions
Map out where your dump truck will be traveling. Certain roads and bridges will restrict specialized hauling vehicles like dump trucks. You'll also need to determine how much weight your typical payload will be. The gross vehicle weight rating (GVWR) determines the size of your payloads. The GVWR will also have a direct bearing on keeping your vehicle within legal weight limits. Its number will decide the load capacities of the axles to remain within your legal limit.
Purchasing a new dump truck can be an exciting time for you and your business. If you take the time to discuss your purchase with our sales staff at DePaula Chevy, we'll be able to ensure that you choose the correct dump truck for you and your business.