How To Choose a Car Dealership in Albany, New York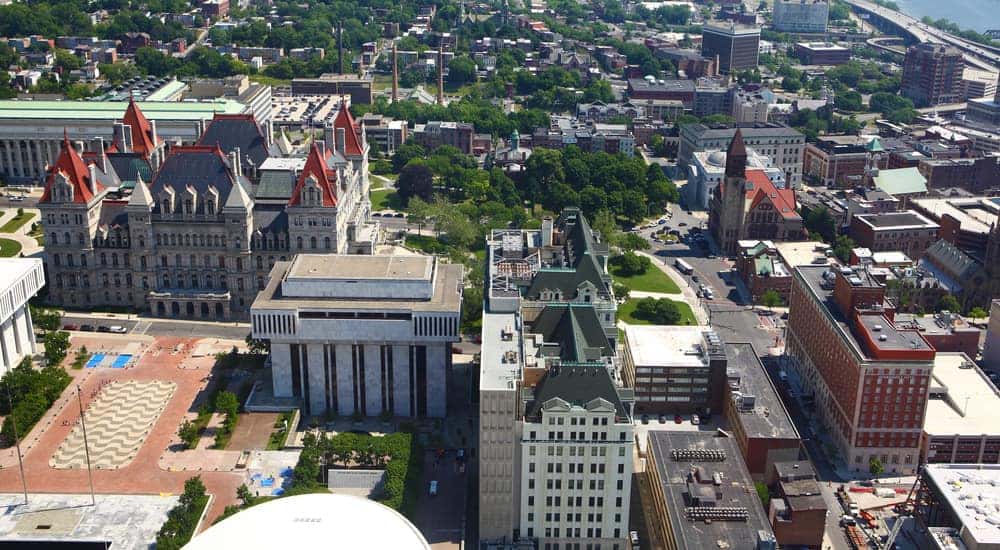 Choosing a car dealership can be tricky – there are so many options that are out there. The process of shopping for a car or other type of motor vehicle can take a long time precisely for this reason, the excess of options at all price points, makes, and models. Fortunately, choosing a dealership can help with making your final decision, narrowing down your options significantly, thus making the process easier and eliminating at least some of the stress from it. But even the process of choosing from all of the car dealerships in Albany, NY can be more than difficult. You must ask yourself what you are looking for as your top priority in a car or other type of motor vehicle, what price points you are looking for in a car or motor vehicle, and how quickly you need your new car in your hands and up and running. All of these factors and more will become an integral part of choosing from all of the car dealerships in Albany, NY, and it is important, as with every part of the motor vehicle shopping process, to take time and a good deal of serious thought into the process.
Below, you will find a short list of helpful questions to ask yourself, though this list will be by no means exhaustive. Each person's personal criteria will differ, if only just slightly, so it is therefore important to remember that this list serves primarily as a guide.
What Is Your Budget?
When it comes to budget, it is important to establish it as soon as you possibly can. Budget is one of the very most important parts of your search for a new car. After all, without a firm budget set into place, it is all too likely to find a car that you love and that has all of the features that you are looking for as well as a sleek design – only to realize that, at the end of the day, you can't easily and comfortably afford it.
There is no ideal solution to such a situation, and it typically ends one of two ways. First, the prospective car owner realizes that it is impractical to buy and walks away from a car that they truly love, which can be demoralizing in the midst of a car search and can even go so far as to dissuade them from seeking out more suitable cars at lower price points. But many people will choose to still go through with the purchase of the car or other type of motor vehicle, taking out bigger loans and more credit in order to finance it. While this is certainly a possibility, provided that you are able to get approved for credit and loans with the car dealership, it can lead to massive amounts of debt that are not easily paid off, leaving the new car owner with a shaky financial standing. This is less than ideal, particularly in cases where an accident occurs or the car needs repairs for any other reason, saddling the car owner with even more debt.
Being firm with your budget can drastically reduce the chances of such a conundrum occurring. And once you are firm with your budget, you can look around at car dealerships in Albany, NY, like DePaula Chevy, to consider which offers the prices that best match what you are willing to spend. Some car dealerships will offer considerably more expensive cars, but many will have reasonable and affordable starting prices, though it is certainly important to consider additional features you are looking for and what they will add to your total price in the end. At DePaula Chevy, our goal is to help customers in every financial situation find and finance their ideal car.
What Kind Of Motor Vehicle Are You Looking For?
When considering car dealerships in Albany, NY, it is important to consider what kind of motor vehicle you are interested in in the first place. Different car dealerships in Albany, NY will offer different types of motor vehicles. Though some will have remarkably similar options (though with slightly different amenities, safety features, and price points), it is true that some car dealerships choose to focus on a certain type of vehicle. Some, for instance, focused on powerfully bodied trucks and SUVs, while some choose to specialize in cars that are also ideal for racing purposes.
For the typical person, looking for the average SUV or midsize sedan, it is important to compare your selections side by side. As most dealerships will offer all of the above and even more options, it is critical to see who is offering the best options for you and your needs. You should consider things like the number of models that they currently have available as well as the prices and amenities that they offer for these vehicles. For instance, the price of an SUV can have a wide range, so it is always important to compare your options.
How Can You Most Efficiently Compare and Contrast Car Dealerships in Albany, NY?
If there are a number of car dealerships in Albany, NY that you are interested in, it can be difficult to find the time in your often busy schedule to go out and see all of them, let alone look at all of the options of motor vehicles that they have to offer. In a case like this, the internet is your best friend.
In fact, more and more people (particularly the younger generations) have been utilizing internet searches to supplement and help their decision-making processes for major purchases such as homes and, of course, motor vehicles. Searching for a motor vehicle online has become easier than ever before, as the vast majority of car dealerships put most of their information on an easily accessible and easy to understand platform.
Most websites will profile all of their current cars and motor vehicles, providing safety information, prices, and optional extras as well as technological and entertainment features. Most car dealership websites, like that of DePaula Chevy, also provide a tab and a page solely devoted to financing your car, where the prospective car buyer can easily connect with customer service representative, typically through phone or email.