Here's Why Chevy Trucks Dominate the Road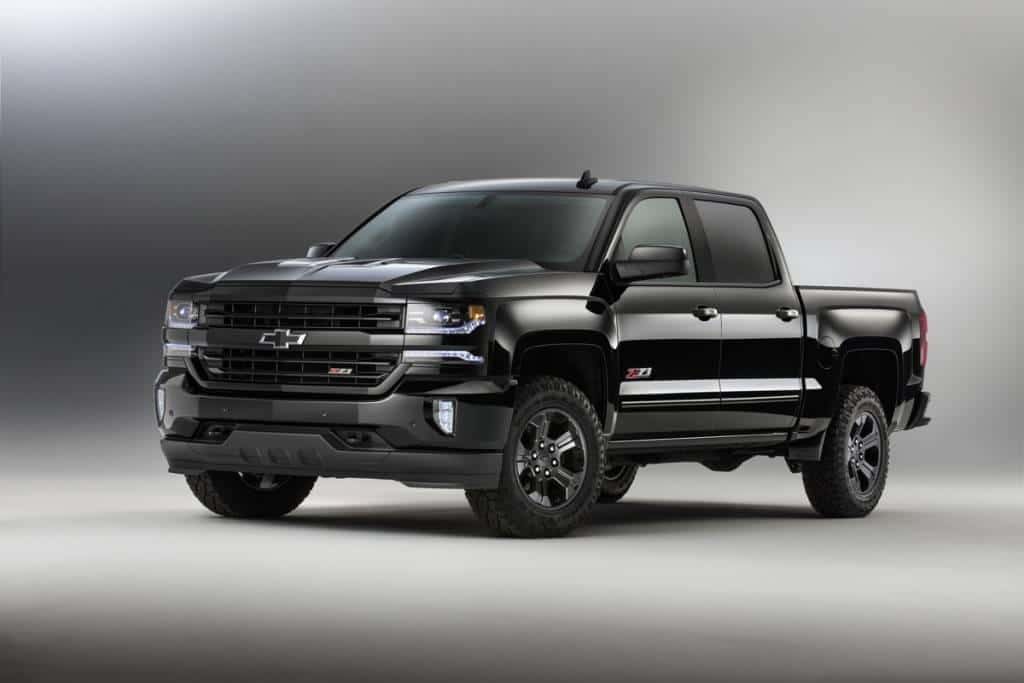 Ask any astute observer of today's most widely renowned trucks which brand beats out the rest, and the answer is likely to be the same no matter where you go: Chevy. For decades, Chevy trucks have set the standard for what a modern truck should – and could – be. That's because Chevy trucks combine all the power, style, and fun of a no-nonsense truck with the reliable construction and excellent service of Chevy. These all create one seriously formidable truck lineup that should leave nobody guessing about which truck brand dominates the road.
Whether you're in the market for an intense, road-conquering machine built to take on the toughest trails or a sleek, stylish ride you can proudly take just about anywhere the road might lead you, there's simply no better options out there than the ones bearing that iconic bowtie logo. It's in the blood of every Chevy, and it's been there for as long as most of us can remember.
If you need a reason to love Chevy trucks above all others, here's three that make a strong enough case to guarantee Chevy its rightful role as king of the road.
Chevy Trucks Pack Serious Power – Always
It doesn't matter if you're climbing the tallest mountain or hauling the heaviest load around – your Chevy truck has what it takes to power through. That's because Chevy knows how to pack serious power into all their trucks, and the ones that push the limit really make the rest look like kids on the playground.
Take, for instance, the amazing 2017 Chevy Silverado 2500HD. This impressive work-ready full-size packs in a standard 6.0L Vortec V6 engine, which can pump out an incredible 360 peak horsepower at only 5400 rpm and peak torque of 380 lb.-ft. at 4200 rpm. That means no more struggling with those heavy hauls or up those steep inclines – your 2017 Silverado 2500HD can take just about anything you might throw at it, even with its standard engine option.
Or, if you're looking for truly earthshaking power under a hood that's bound to scare off anything that can't compare, choose the awe-inspiring 2017 Chevy Silverado 3500HD. This mass-moving machine delivers a jaw-dropping 910 lb.-ft. of torque and a class-leading 445 horsepower with the available and all-new 6.6L Duramax Turbo-Diesel V8 engine. With that kind of raw power under the pedal, we can't even imagine what kind of terrain you wouldn't be able to take on – or if any such course even exists.
Super-Styled Without Sacrificing Power
Regardless of how insanely powerful Chevy trucks may be at their core, it almost doesn't mean a thing if the exterior doesn't do all that energy justice. Luckily, Chevy trucks are some of the most stylish and artfully designed as they come, meaning you can ride proud in a truck that can back up its engine with a design fit for a true master of the road.
Just take a look at the 2017 Chevy Silverado 1500, which invites compliments just about everywhere it goes. A smooth, sculpted, muscular front glides in flowing lines to the powerful rear wheels, offering the 2017 Silverado an aggressive stance that promises to take on all challengers. This striking appearance is unmistakable on the road, and demands the respect that so many Chevy trucks get every time they hit the road.
But while the exterior may be a thing of beauty, it only takes one step into the cabin to see that Chevy trucks are truly designed with comfort and style in mind. The 2017 Silverado 1500 opens up into a beautifully-designed interior, including dual-resilient foam seats for comfort and triple-sealed inlaid doors. An aerodynamic windshield and a tuned exhaust system help reduce noise in the cabin, and available leather upholstery enhances your comfort for those long trips in your Chevy. All this and more makes riding in a Chevy nearly just as enjoyable as being in the driver's seat – combined, it's an experience you won't soon forget.
Plus, the 2017 Silverado comes in a wide variety of special editions to make your ride as unique as its driver. Choose the urban-inspired Redline IT edition for that sleek city look, the Midnight Edition for that stealthy black look all around, or one of two available Rally Editions that make a strong statement and come ready to take on the track. The High Desert package offers a refined-yet-super-sporty look that's great for a weekend in the country – and the list goes on, and the options are all yours to choose from. It's just another way Chevy works to make its trucks the best on the road – after all, sometimes it's okay to judge a book by its cover.
There's Nothing Like Top-Tier Tech in a Truck
Choosing a modern truck means choosing all of today's greatest features, from engine power to style, and even to today's most advanced and entertaining technology. That's why the Chevy trucks coming off the line today have some of the most impressive technology we've ever seen in a work-ready series.
Just because you're on the road in your Chevy truck doesn't mean you need to leave your work behind. On the 2017 Chevy Colorado, for example, you can stay connected thanks to the available 4G LTE Wi-Fi throughout the cabin, helping you keep on track even when you're on the road. Plus, with advanced entertainment features like Apple CarPlay and Android Auto to help you connect and stream your favorite music or entertainment from your smartphone, it's easy to keep the whole gang happy even when you've got miles ahead left to go. And with USB ports located within easy reach of just about every seat, you and your passengers can stay powered up and ready to take on the road ahead.
Regardless of just what it is that draws you to your Chevy truck, know that by choosing to drive Chevy you're choosing to join a proud heritage of vehicles that can honestly claim domination on the road. Check out a new 2017 Chevy truck for yourself and see just what we mean when we say that there's no truck out there than can compare to the power of Chevy.