Get Ready for the 2019 Albany Auto Show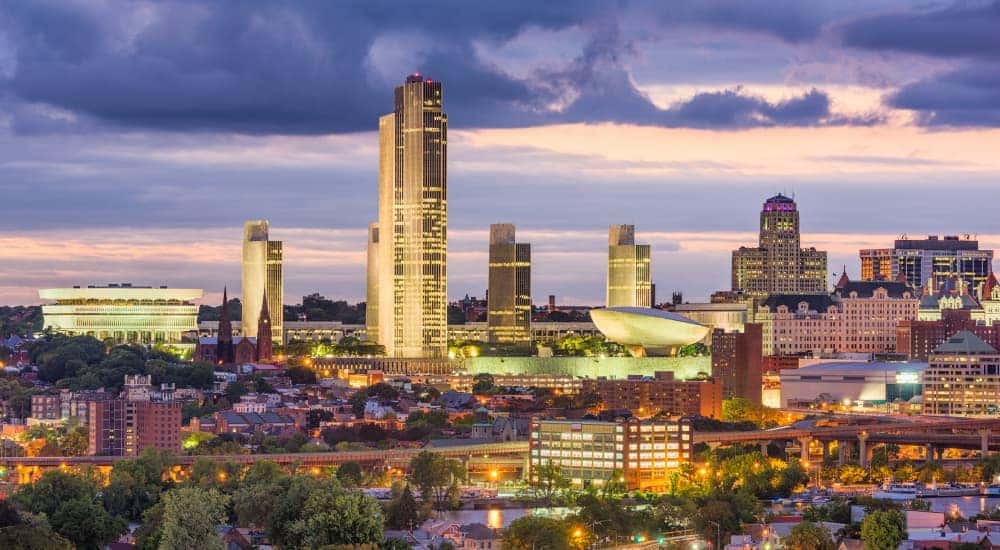 The 2019 Albany Auto Show is coming to Albany, NY, and is expected to be the biggest automotive event in the region. More than 30 exhibitors and dealers will be in attendance, showing off the latest cars, trucks, SUVs, and accessories. Whether you are interested in seeing what the next year of vehicles will bring, connecting with private dealers for parts you need, or simply enjoy a fun day out surrounded by amazing cars, this is the event for you.
This year, the Albany Auto Show will go from November 1st through the 3rd, and tickets are already available. It will be held at The Times Union Center, and if you're interested in seeing what Chevrolet has to offer (aren't we all?), then be sure to head to their section in the center area of the lower level. There will be entertainment, food concessions available, and other features to enjoy – plus many other manufacturers once you have seen everything Chevy has to offer. Whether you plan to come for one day or several, don't miss your chance to see the hottest new vehicles as they roll into Albany, NY.
Manufacturer Exhibits
More than 30 different manufacturers from all over the world will be attending the 2019 Albany Auto Show, which means no matter what kind of vehicles you're interested in, you'll find something to get excited about. Obviously, we're rather partial to Chevrolet ourselves, and we can't wait to see what they have to show. To check out the Chevrolet exhibition, head to the lower level, where they will be one of several manufacturers sharing the center area.
Other manufacturers in attendance this year will include Alfa Romeo, Porsche, GMC, and Jaguar. Both the upper and lower levels will be packed full of manufacturer exhibits for you to check out, with more than 150 new vehicles in attendance, so make sure you wear your walking shoes.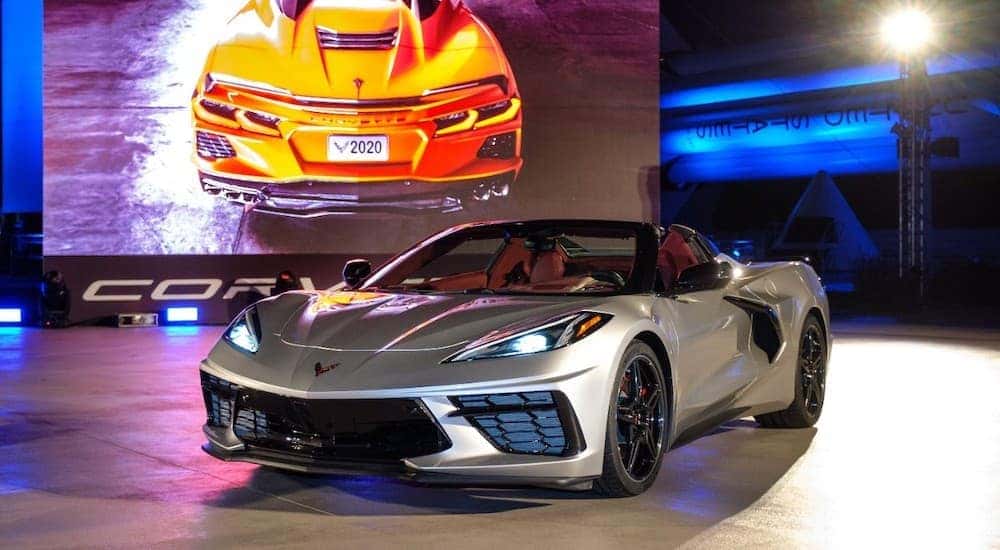 Private Dealers
Of course, the manufacturer exhibits are only one reason to check out the 2019 Albany Auto Show. If you're interested in tracking down some rare parts or seeing new accessories available for vehicles in the coming year, then don't miss the dealers and other exhibitors. Whether you have something specific in mind that you want to see, or you're simply curious about what's out there, this is a great opportunity to see it all.
Here at DePaula Chevy, we love attending these kinds of events to get a feel for what's happening in the auto industry right now. The energy and excitement simply can't be beaten – there's nothing quite like the feel of being surrounded by thousands of people as into cars as you are. We hope to run into some of you out there and discover new accessories and vehicle options together.
When and Where
The 2019 Albany Auto Show is being held here in Albany, NY, at Times Union Center, located at 51 S. Pearl St. You can easily find directions to get there online either at the official Albany Auto Show website or through a search engine. Parking for the event is free of charge, and there is a large parking garage located behind the Times Union Center, accessible from both Market St and Beaver St.
If you want to attend the 2019 Albany Auto Show, then you have your choice of three different days throughout one unforgettable weekend. The event kicks off on Friday, November 1st, from 3 pm to 8 pm. It continues on Saturday, November 2nd, from 10 am to 7 pm and concludes on Sunday, November 3rd, from 10 am to 5 pm.
Tickets are Available Now
You can order tickets for the 2019 Albany Auto Show here in Albany, NY, right now, or wait and buy them at the Times Union Center Box Office on the day of the event. Tickets are $10 for anyone over the age of 12 years old. Kids 12 and under get in free so long as they are accompanied by an adult. You can also order tickets over the phone if you prefer.
The Northeast Ski and Craft Beer Showcase
While you're at the 2019 Albany Auto Show, you might consider checking out the Northeast Ski and Craft Beer Showcase here in Albany, NY, too. This event is going on the same days, November 1st through 3rd, and is taking place right next door to the Auto Show at the Capital Center. This is the 58th Annual Ski and Craft Beer Showcase, featuring the newest equipment and fashion for skiing, along with delicious beverages.
Participating breweries and cideries with refreshments to sample include: Empire Brewing Company, Founders Brewing Company, and Awestruck Ciders, along with many others. Purchase of a ticket to the Northeast Ski and Craft Beer Showcase includes a $2 discount coupon to the Albany Auto Show, making for a perfect way to spend a day or two (or three) out. Tickets for the Ski and Craft Beer Showcase are $10 in advance or $12 at the door, and the event goes from 4 pm to 9 pm Friday, 10 am to 6 pm Saturday, and 10 am to 4 pm on Sunday.