Four Reasons Why DePaula Chevrolet Is Different (and Better) Than Their Competitors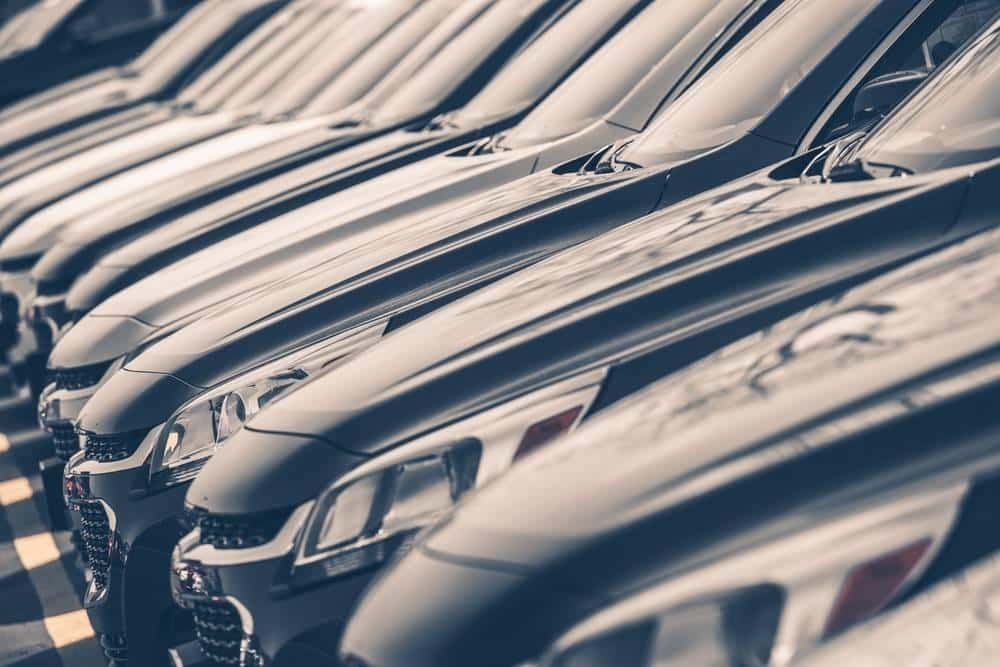 While it's certainly hard to whittle down your list of potential vehicle targets, it's even more difficult to determine the ideal dealership to purchase said vehicle. Seemingly every dealership tries to entice their customers with some sort of gimmick sale, but potential buyers will quickly learn that these businesses have their fair share of downsides. Therefore, it's important to find a dealership that offers a vast inventory, the utmost flexibility, and plenty of additional services.
You'll find all of those attributes at DePaula Chevrolet. The dealership has won a number of awards over the years, and for very good reason. The business has managed to separate itself from any competitors thanks to its excellent service and offerings.
Instead of wasting time trying to find the ideal Chevy dealer in Albany, New York, let us explain why DePaula is different than the rest…
Difference #1: DePaula's Exceptional Inventory
We're sure you or someone you know has been in the following predicament: during the stressful haze of purchasing a new vehicle, you settle for a subpar car that you weren't even targeting to begin with. This is often because buyers are looking to wrap up a purchase as soon as possible, and a dealership's lackluster inventory doesn't lend itself to choices. While the sales team will certainly be happy at the sale, there's a good chance that the customer will soon regret the decision.
Don't be this kind of car buyer. At DePaula Chevrolet, customers will have a variety of different new or used vehicles that they can opt for. The dealership is currently housing more than 700 new vehicles and close to 300 used vehicles, so you'll surely be able to find a car that fits both your needs and your budget. The dealership even offers loads of certified pre-owned cars. Therefore, if you think that a new car may be slightly out of your budget, you can instead purchase a perfectly reliable pre-owned vehicle for a lower price.
Best of all, potential buyers won't have to spend hours looking through the dealership's inventory. Instead, these customers can browse DePaula's website to come across the vehicle that's best for them. While it would normally take hours until you'd come across a desirable option at a dealership, buyers can eliminate this inconvenience by finding their ideal ride from the comfort of their own couch. That way, when it is time to visit the dealership, you'll already know exactly what vehicle you want to pursue.
Difference #2: A Reliable Service Center
Many dealerships solely focus on selling cars, and they don't provide their customers with any additional services. This nonexistent "services" include mechanics and technicians, as owners will likely have to look elsewhere if their vehicle runs into any issues. These repairs are often quite pricey, and some customers will exasperate the issue by avoiding a trip to the mechanic entirely. Furthermore, you have no idea whether these technicians are reliable, as they may be installing parts that aren't necessarily compatible with your Chevy.
Fortunately, DePaula has their own in-house service team, so you won't have to look elsewhere if you require some work on your new or used Chevy. The dealership focused on a number of different services, including common fixes like tires and oil changes. They can also work to fix any mechanical issue that you may have come across, and considering that the technicians specialize in repairing Chevy vehicles, you can be certain that you'll receive the best possible service.
Difference #3: A Helpful Financing Department
Most car buyers will require some type of financing when they're looking to purchase a new Chevy. After all, it's unlikely that they'll be able to pay for the entirety of the vehicle at once, so it's in their best financial interest to pursue a loan from a lender. Most dealerships will require that their customers secure the financing from a bank or credit union. This isn't just a hassle, but these establishments rarely offer the best deals.
Well, as you've probably learned, DePaula isn't like your traditional dealership. The business offers to finance any of their customer's vehicles, meaning these buyers won't have to look elsewhere as they're attempting to purchase a car. The dealership even makes it incredibly easy to apply for financing, as customers can do so via DePaula's website. This means a potential buyer can also be pre-approved by the time they first step foot inside the dealership. Thanks to DePaula, customers will find that their services eliminate the headache that often accompanies the pursuit of financing.
Difference #4: Unmatched Flexibility
The entire car-buying process is certainly an ordeal, and it's made even more difficult by a dealership's lack of flexibility. Most people work or have some type of obligation during the day, leaving them with little time to visit a dealership and peruse their selection of vehicles. As a result, the entire process turns into a weeks-long endeavor, and customers may even be forced to visit a crowded dealership on a weekend.
Buyers won't have to worry about rushing out of work early if they're intending to purchase a new or used Chevy from DePaula. The business's flexible hours will accommodate all of their customers, and these buyers will surely find a chunk of time during the week that works for them. The regular dealership is open from Monday through Thursday until 8:00pm, and customers can also visit the business from 8:30am until 6:00pm on Friday and Saturday.
While some customers presumably want to get home and relax, DePaula provides a number of services that will make the wait much more bearable. The dealership provides free Wi-Fi in their waiting areas, and there's even work stations where professionals can finish any work. Meanwhile, the children's play area will prevent those younger occupants from complaining about going home. Therefore, you won't begrudgingly visit DePaula. Instead, you'll be looking forward to it!
There's no question about it: DePaula is the number-one volume Chevy dealer in the Capital Region for a very good reason. The business isn't like your typical dealership, as the DePaula team has accounted for every fault that generally plagues their rivals. As a result, DePaula is clearly on a tier by itself.