Four Questions to Ask Yourself Before Buying a Used Truck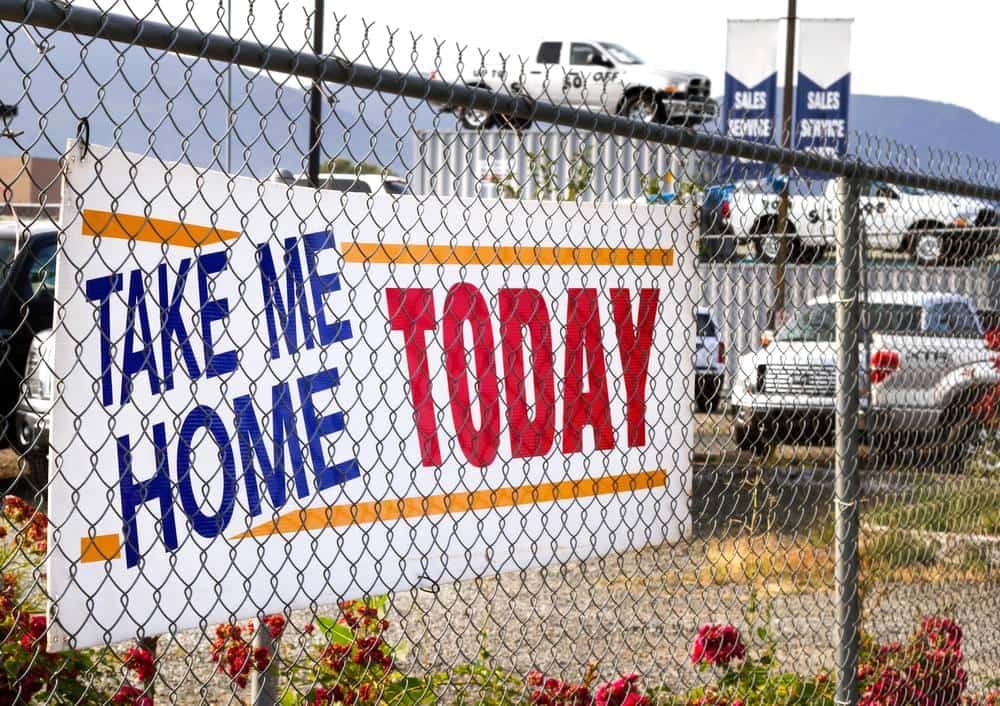 If you're in the market for a vehicle, you've surely considered purchasing a used ride. The financial incentives are obvious, and the various downsides are rather predictable.
While you may have been envisioning shopping for used cars at a local dealership, you may have ignored an entire segment of possibilities: used pickup trucks. The incentives are similar to used cars, and some drivers may even find that they benefit from switching from a normal sedan to a larger, rugged pickup.
Of course, before you dive into any purchase, there are several questions you should ask yourself. After all, you don't want to buy a used pickup truck and then find that you're disappointed with your selection. If you've thought about searching for used trucks in Albany, New York, it'd be in your best interest to ask yourself the following questions…
Do You Really Need a Truck?
Trucks certainly aren't for everybody, and you'll want to make sure that this type of vehicle is practical before you make a purchase.
Do you find that you're often relied on to haul heavy cargo? Maybe your job requires you to transport goods, or perhaps your friends and family naturally turn to you when they're moving or are looking to complete a project. In these cases, a truck would obviously be the proper choice. Who knows… maybe you could use your newfound moving capabilities as a way to make some extra cash on the side?
On the flip side, if you're often relied on for carpool duties, a truck could make fitting multiple passengers rather difficult. If you have a large family or serve as a de facto bus driver, you may want to think twice about purchasing a truck.
Fortunately, by pursuing a used pickup, you presumably won't be dishing out a lot of money. If you can afford it, you could simply purchase a truck for situations where hauling cargo is necessary. Eventually, you can always hand it off to someone else, as there's no denying that a pickup truck is more than capable of serving as a daily commuter.
Of course, you may not be purchasing the pickup truck for yourself. If you're looking to purchase a used vehicle for your new driver, a truck may actually be a logical route. After all, many older used pickups won't possess the power that current day trucks offer. That means your teen won't even have the ability to speed down the highway. Furthermore, many trucks are filled with a variety of safety functions, which should keep the operator and passengers safe and sound. Best of all, most teenagers would be plenty happy driving around in a "cool" pickup truck.
What's Your Budget?
The price discrepancy on used pickups can be absolutely astounding. You could potentially purchase a used truck for less than $15,000, or you could dish out upwards of $50,000 for a pre-owned truck that was recently purchased by the dealership. As a result of these inconsistent prices, you'll want to set your budget before you head into a dealership. This way, you won't be overwhelmed by the varying choices and prices.
If you set your budget on the lower side, you'll surely have to temper your expectations. The mileage will presumably be high, but this attribute could be tolerable if the vehicle is made by a reliable brand. You'll also likely see some wear on the inside and outside of the truck, which is inevitable on any aging car. A potential buyer may also recognize some mechanical issues that impact the way the vehicle operates. It's always important to get a used vehicle inspected by a mechanic before making a purchase.
On the flip side, an expensive used pickup could provide all of the positive attributes of a new truck… for a significant discount. Occasionally, it may be in the buyer's best interest to pursue a used truck's brand-new counterpart. However, it's more common that these expensive used trucks are already being sold for a fraction of the original price. If you realized that your ideal pickup is out of your price range, it'd be clever to investigate the prices of used versions of that specific truck.
What Do You Want in a Truck?
So you've established that you want a used pickup, and you've zeroed in on your budget. Now, you're going to have to identify what features you'll be seeking from your new ride.
Trucks offer a number of amenities and attributes that will improve the vehicle's operation and overall convenience. For example, if you're planning on hauling a trailer with your new pickup, you'll want to make sure that your targets are equipped with the proper parts. Similarly, if the truck was used for towing in the past, you may want to take a long look at the mechanics of the vehicle. After several years of pulling heavy objects, the pickup will surely start to show signs of decline.
You may also be seeking some off-roading capabilities, especially if you're planning on using the pre-owned truck on a worksite. The seller will hopefully have specific details on the pickup truck, but you could also look out for different tires, a modified suspension, or any other exterior modifications. Similar to the example above, if the used pickup has previously been used for off-roading, you'll want to give the mechanical aspects a thorough look.
Are You Willing to Put in the Work?
If you're planning on rushing through the buying process, you'll surely be disappointed. If you're serious about purchasing a pre-owned pickup truck, it's absolutely imperative that you take the time to do your research.
We're not necessarily talking about visiting a specific dealership and taking a quick look at a targeted vehicle (although that's certainly suggested). You should also explore the specific truck's vehicle history, as this will give you an indication of any previous accidents or issues. There are plenty of services that will provide this information, and you may come across an important red flag that the seller may be hiding.
Have you answered these questions above? Then it's time to go shopping! Make sure to keep all of these things in mind as you're shopping for a used pickup, and you'll surely be happy with your final decision.