Four of the Best Places to Get a Drink Near Saratoga Springs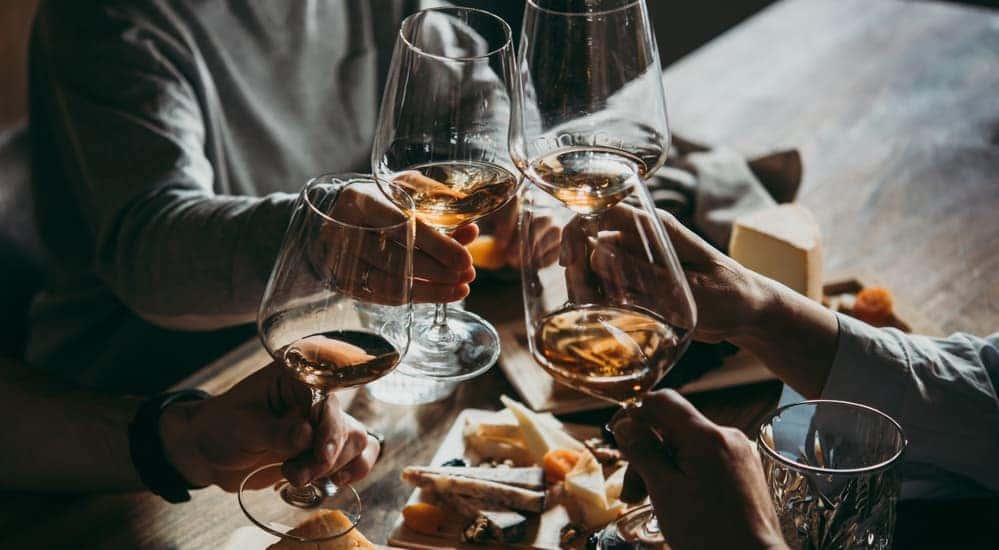 Although we're located in Albany, NY, we love the fact that so many amazing cities and towns are close by for all of us here at DePaula Chevy to enjoy. One of our favorite hot spots for a weekend away (or longer) is Saratoga Springs and the area around it. This time of year, the region is absolutely gorgeous with changing leaves and the first chilly touches of winter coming our way.
What better way to spend a cold afternoon or evening than with a bottle of something that will warm you up? We asked around to see where our employees suggested we go for our next trip up to Saratoga Springs and the surrounding area. Here are four of the suggestions we heard repeatedly, and we can't wait to check these out! Just remember to drink responsibly and never operate a vehicle while under the influence of alcohol.
#1 –Saratoga Winery & Tasting Room
This first one is for all you wine lovers out there – we're sure there are a lot of you. When in Saratoga Springs, getting a great glass of wine doesn't get any easier than stopping at the Saratoga Winery & Tasting Room. This gorgeous location has fantastic wines for you to try, with wine tastings available every day, and live music and wood-fired pizza on the weekends so you can really make an evening of it. This is also a great place to host an event such as a wedding reception or family reunion.
The Saratoga Winery & Tasting Room is located in Saratoga Springs, just a few miles west of downtown. You can find them conveniently located on Washington St just between Hoffman Rd and Rowland St. They are open 7 days a week at 11 am every day, and close at 7 pm Sunday through Wednesday, at 9 pm on Thursday, and at 10 pm on Friday and Saturday. They have scheduled events, including live music frequently, so check their calendar for more information.
#2 – Racing City Brewing Company
If you prefer a fresh, cold beer over a glass of wine, then check out Racing City Brewing Co. in Saratoga Springs. They offer many different types of beer at Racing City Brewing Co., so there really is something for just about anyone. This includes a Bohemian pilsner, a barrel-aged dark cream ale, and numerous IPA options depending on your preference. They are also partnered with Olivia Winery to offer some delicious options if you prefer a semi-sweet Riesling or a dry red over a tall lager.
You can find the Racing City Brewing Company in Saratoga Springs at Olivia Vineyards on Excelsior Ave, where it ends at a loop near the I-87. They are closed Monday through Wednesday, and open 4 pm to 9 pm on Thursday and Friday, from 12 pm to 9 pm on Saturday, and from 12 pm to 7 pm on Sunday. They have events going on all the time, so check out their calendar to see what's happening.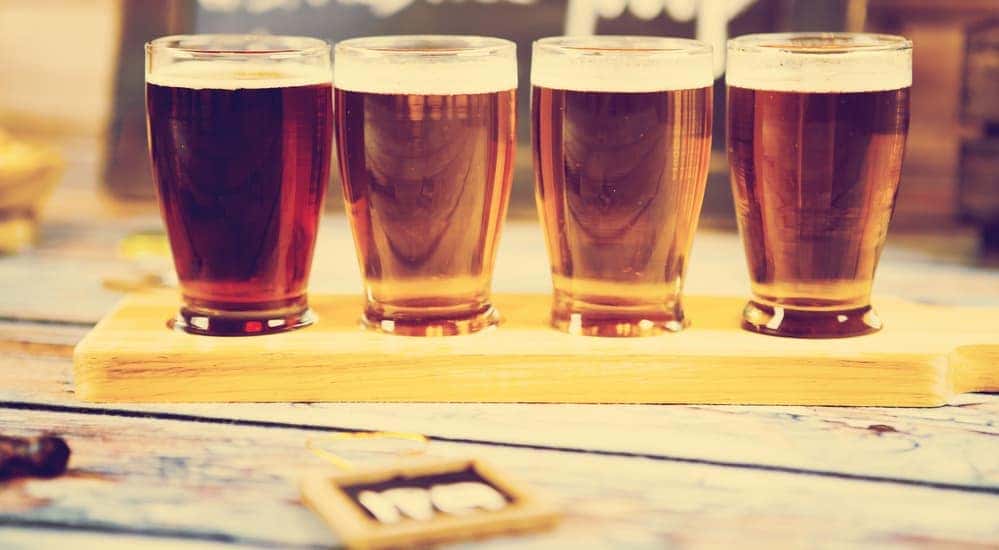 #3 – Ledge Rock Hill Winery & Vineyard
If you're interested in excellent wine and don't mind going a little outside of Saratoga Springs, then be sure to check out the Ledge Rock Hill Winery & Vineyard in Corinth. They refer to themselves as "the winery in the woods," and the moment you arrive, you'll understand why. The gorgeous and scenic locale is the perfect place to relax with friends and family and have a glass or two of wine surrounded by everything the region has to offer. They have events and host festivals throughout the year, so check their calendar for information on upcoming events.
You can find the Ledge Rock Hill Winery & Vineyard in Corinth, just north of Saratoga Springs. Head out of town going north on the 9N to get to Corinth, then get off on Mosher Rd and take it north, then west until you reach Steward Dam Rd. Take a right onto Steward Dam Rd, and the winery will be a few minutes down on your left side. Their hours and days for their tasting room change throughout the year, so be sure to check their calendar or call before you visit.
#4 – Springbrook Hollow Farm Distillery
While beer and wine are great, if you're interested in something a little stronger to chase away the cold this autumn and winter, then check out the Springbrook Hollow Farm Distillery. Using rye and other grains harvested in New York State, this distillery makes spirits at their farm for you to enjoy. They make a variety of different spirits, including vodka, gin, limoncello, and rye bourbon.
The Springbrook Hollow Farm Distillery offers tours and tastings to the public, and they are typically open from 9 am to 5 pm Tuesday through Sunday. They are located up in Queensbury, which means you'll have to make a bit of a drive to get to them from Saratoga Springs, but we've heard it is well worth it. Just head out of Saratoga Springs going north on I-87 until you get to Queensbury; get off on the 9 and head north a short ways until you get to route 149. Get on 149 going east until you reach Clements Rd; turn left onto Clements and it will take you right to the Distillery.