Four of Chevy's Newest Innovations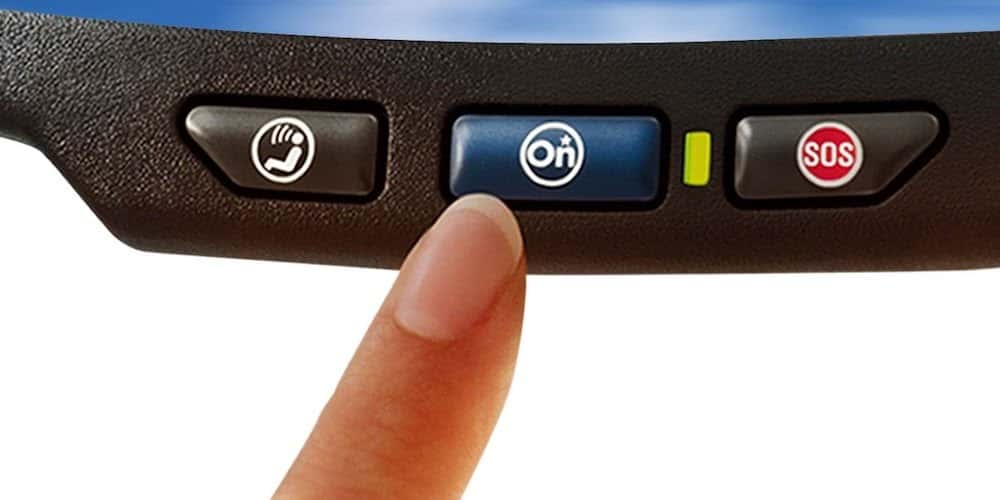 Most consumers are familiar with Chevy's dedication to performance, safety, and reliability. However, they might be unfamiliar with the brand's commitment to innovative technologies. While the brand might not necessarily be known for these specific features, we're sure you'll be impressed with all of the amenities that they have to offer.
Below, we've explored several of the recent technologies that Chevy's engineers have added to their current line of vehicles. Once you see what your new Chevy can provide, you'll be itching to visit nearby car dealerships as soon as possible…
OnStar Family Link
We know how worrisome it can be for parents to watch as their child goes off for their first solo drive. Fortunately, Chevy assures that you can basically be by their side at all times. The OnStar Family Link system will allow parents to monitor the location of the applicable Chevy vehicle at any time, and they'll be texted updates directly to their smartphone.This will be especially useful if parents have any strict rules regarding their child's traveling, as they'll be able to determine if the driver traveled outside of the pre-determined "zone."
"The day your children start driving is a dream come true for them, but it can be a nightmare for a concerned parent," said Luciana Chamberlain, the Family Link product marketing manager. "OnStar Family Link can help minimize a parent's anxiety by letting them know when their child has arrived at school, left a friend's house or traveled outside of their comfort zone."
That's not the only technology that parents can rely on. Chevy's vehicles are also equipped with the Teen Driver technology. This safety feature will help promote safe driving habits, as the car will refuse to perform basic functions (like operating the audio system) until, say, all occupants have secured their seat belts. Parents can also monitor their child's driving habits via the in-vehicle report cards. There's even the OnStart Smart Driver technology, which will provide additional details (including excessive speeding, unnecessarily hard braking, or unjustified acceleration) into how your child is operating the car.
"Driving on their own was a big event in my childrens' lives, but that also meant I spent more time thinking about where they were and how they were doing," said Steve Majoros, the director of Chevrolet Marketing. "Chevrolet wants to put parents at ease by offering in-vehicle technology that shares real-time info on where their kids are and how they're driving, so moms and dads can give feedback that helps their teens become better drivers."
Surround Vision Technology
There's no denying how useful it can be to have the ability to view the surroundings of your vehicle. This helps you anticipate any object that's about to cross your path, whether it be another vehicle or a person. These "backover" accidents can actually be fatal, as the U.S. Department of Transportation says there are more than 200 deaths and 15,000 injuries due to these crashes each year. If you have young children, you can understand how alarming this can be, as they seemingly have a penchant for suddenly running in front (or, in this case, in back) of a moving vehicle.
Well, thanks to Chevy's Surround Vision Technology, drivers can better anticipate when these cars or people are about to cross your vehicle's path. Relying on four cleverly-placed cameras, drivers will truly have a 360-degree perspective of their ride. While this inclusion can play a significant role in reducing minor fender benders, the car brand was seemingly more focused on saving lives.
"The majority of backover incidents are caused by the driver not being able to see their immediate surroundings," said Rondell Burge, a researcher of driver behavior at Chevrolet. "When you hear about backover or front-over incidents involving parents or grandparents and their little ones, your heart sinks. It's personal and at Chevy, we want to help drivers see as much of their environment as possible to help them avoid the unthinkable. That's where Surround Vision can help."
Unlimited Data
Chevy's addition of a reliable 4G LTE Wi-Fi connection has been one of the brand's most notable inclusions in recent years. However, the brand is now offering their customers with more ways to stay connected to the internet, as they've allowed owners to add an "AT&T unlimited data plan to their vehicle," providing them with even more ways to stay connected. This addition can't be understated, and it will be especially useful if you find yourself having to complete work while you're traveling.
"More and more car owners are seeing the benefits of unlimited data on the go," said Joe Mosele, the vice president of "Internet of Things Solutions" at AT&T. "We are pleased to make this feature widely available for Chevrolet owners in our retail stores across the country. It's now as easy as ever to sign up for in-vehicle unlimited data."
MyChevrolet Application
The MyChevrolet mobile application has proven to be one of the brand's most innovative and widely-used technologies, as more than 1.4 million owners are taking advantage of this service. The application allows owners to remotely access several aspects of their vehicle, including the ability to lock/unlock their doors, activate the alarms, operate the engine, or even locate their vehicle (thanks to the accompanying GPS).
While owners were previously only able to utilize the system via their smartphone, Chevy now allows them to access the application with the Apple Watch. Predictably, this leads to the utmost convenience for consumers.
"The use of the myChevrolet app by our owners continues to grow across the entire vehicle lineup, so expanding its availability to Apple Watch was a natural next step and allows us to offer another easy way to manage key vehicle functions remotely," said Paul Edwards, Chevrolet U.S. vice president of Marketing. "Whether you want to cool down your Malibu on a hot summer day or locate it after attending a crowded baseball game, Chevrolet owners can now make that choice from their iPhone or Apple Watch."