Four Essential Used Car Features That Will Accommodate Winter Weather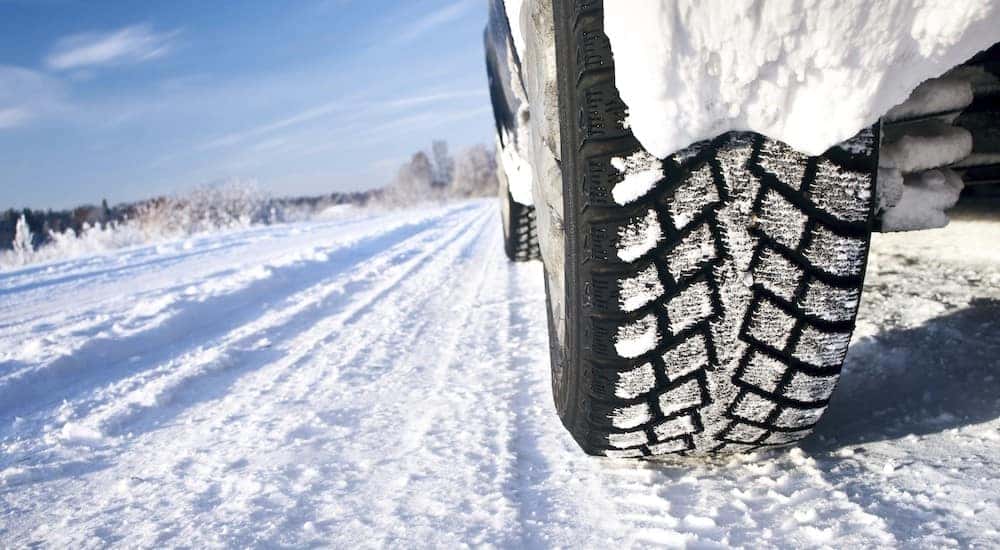 The summer just arrived, and if you've been seeking used cars for sale, then you've presumably been eyeing vehicles that will cater specifically to this season. Unfortunately, the summers in northern New York end much too soon, and winter weather makes its way in before you've even had time to prepare.
Therefore, if you're currently in the market for a used car, then you'll surely want to make sure that your targeted vehicle is equipped with a number of winter-centric features. For instance, winter tires will allow you to actually travel through the snow, while a heating system will assure that you remain comfortable during these months. While it may be difficult to think about snow while the sun is still shining, it's an inevitable reality for those who live in the Northeast.
Below, we've provided four essential inclusions to a used car that will be necessary during the winter months. Therefore, when it's time to begin shopping, you'll know exactly which used cars for sale that you should be targeting…
Inclusion #1: Winter Tires
Now, it's not essential that your recently purchased used car is equipped with a set of snow tires. However, you'll certainly want to make sure that you quickly head out and purchase these tires before the summer ends.
After all, snow tires are essential for maximizing traction and control, which is especially important on those snowy and icy days. A standard sedan that doesn't include snow tires might slide all over the road, and many car enthusiasts suggest that a regular vehicle won't be capable of leaving the driveway if there's more than half a foot of snow on the ground. By having winter tires ready in your shed, you'll be prepared when that first winter storm hits.
Ultimately, it's best to reserve these tires solely for the winter. While they'll be more than capable of traveling during those summer months, there's a good chance that the tires' tread will be compromised due to dirt or any other road aggregate. While it may be a minor inconvenience, preparing your sedan with a pair of tire options will prevent you from constantly replacing the parts every year.
Furthermore, if you're truly looking for a vehicle that's capable of trekking through the snow, then it's worth considering a four or all-wheel drive vehicle. This mechanical inclusion won't make your car invincible, but it will certainly make it a whole lot easier for your vehicle to operate as usual, even despite the adverse road conditions.
Inclusion #2: Competent Heating System
A vehicle with a competent heating system seems relatively easy to find, but that's easier said than done when it comes to used vehicles. Climate systems are generally one of the first features to go when a vehicle ages, and it's unlikely that a seller invested the money into getting this unit fixed. As a result, you may find yourself with a used vehicle that's only capable of blowing cold air during the winter.
These winter months in northern New York can be absolutely brutal, so it's essential that your targeted used car has a workable heating system. This inclusion won't only help your personal well-being, but it can also impact the life of the vehicle (the vehicle will likely see the reduced performance if it's consistently asked to operate in freezing conditions). In the event that your targeted used car doesn't include a reliable heating system, then it may be in your best interest to visit a mechanic and see how much it'd cost to get it fixed. If money is a concern, you could even negotiate this mechanic fee out of the cost of the used car.
Of course, there are additional features that will accommodate your vehicle for the winter months. Some vehicles include heated mirrors, which will quickly remove snow or ice (thus providing maximum visibility). A remote starter is also a clever inclusion, as owners can heat their vehicle from the comfort of their own home.
Inclusion #3: New Battery
We've certainly all been there before: you're greeted by a cold winter morning with a dead car battery. This can certainly be attributed to the vehicle's age, as older batteries are a lot more susceptible to failure than their newer counterparts. Therefore, it's absolutely essential that your recently purchased used car is equipped with a new battery. If it isn't, then it's relatively inexpensive to purchase a replacement from a nearby automotive store.
How do you know if the current battery is close to its deathbed? A simple ride around the block should give you some indication. If the vehicle has difficulties starting or tends to labor when traveling up any odd terrain, it could be an indication that the battery is on its final leg. Even then, it can be relatively difficult to determine how much energy is left in the unit, which is why it's in your best interest to bring the targeted vehicle to a trusted mechanic. This expert should provide plenty of expertise when it comes to the condition of a vehicle's battery.
Inclusion #4: Emergency Kit
When all is said and done, you're still going to end up purchasing an aging vehicle. No matter how extensive your inspection is, there's still no way to guarantee that the car will be capable of overcoming winter weather. When you account for the harsh conditions that accompany a winter in northern New York, then these question marks are only emphasized.
Therefore, it's essential that you stock your vehicle with an emergency kit, which will make a breakdown a lot more tolerable. A flashlight is an essential inclusion, as is cat litter or salt (to remove any snow or ice that's compiled on the car), an ice scraper, and jumper cables. You could even include a second set of clothes, and this ensemble should obviously cater to the cold weather. Even a backup phone charger is a clever detail, as it will assure that you'll constantly be able to reach emergency personnel.