Five Accessories That You Can Add to Your Chevy Vehicle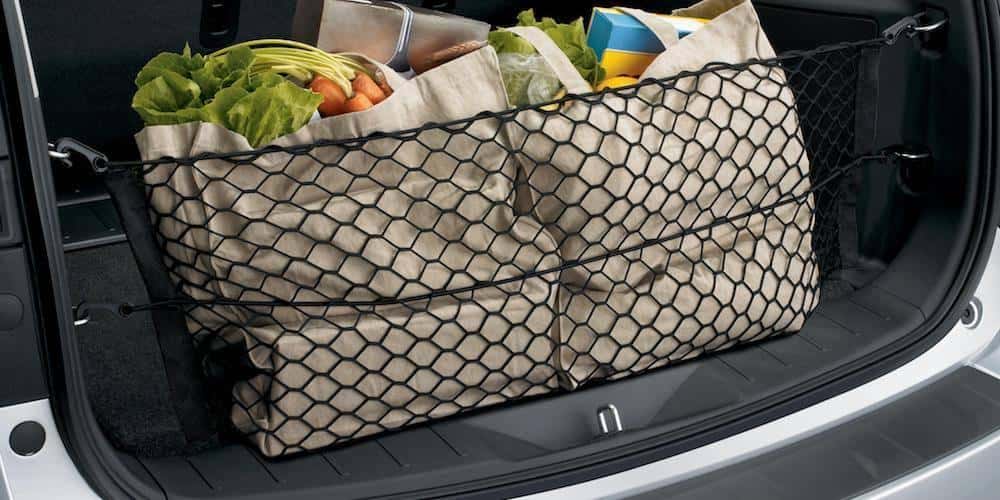 While you'll surely be impressed with whatever Chevy vehicle you ultimately decide to opt for, you may find yourself seeking some additional amenities. For instance, perhaps you find it difficult to secure any types of cargo to the rear of your vehicle, or maybe you're seeking additional illumination during your nighttime commute. Fortunately, the brand offers their customers a number of useful amenities that should satisfy any of your needs.
We've included several of our favorite Chevy accessories below. Of course, it's important to remember that these offerings aren't included on every one of the brand's vehicles, but our list should still provide some insight to what Chevy offers their customers. That way, when you're preparing to visit a Chevy dealer near you, you'll already know which additional accessories you want to opt for…
Cargo Net
It can be especially difficult to secure any groceries or equipment that you may be hauling in your Chevy vehicle, especially if you're dealing with a "smaller" car like the 2017 Cruze. In this case, it might be in your best interest to opt for the much-appreciated cargo net. The unit will seamlessly connect to the trunk of your Chevy sedan, assuring that the cargo won't roll around.
Drivers can also opt for the brand's cargo tray, which will protect your vehicle's upholstery from any spills or stains. With a non-skid surface and a thick design, the tray should also play a role in your groceries staying put. If you own an SUV, you could purchase the cargo security shade, which will protect some of your more valuable or vulnerable belongings from being compromised by the sun.
Is your car incapable of fitting large pieces of cargo? In that case, you could opt for any of Chevy's exterior cargo management features. The bed/roof-mounted bicycle carrier can transport your bike with ease, and there's even a lock to deter theft. Alternatively, if you're traveling in a larger SUV, you could choose the hitch-mounted bicycle carrier, which will secure your bike to the rear of your vehicle. The brand also offers carriers for skis, so drivers who live up north can appreciate all of the benefits of winter. There's even a hitch-mounted storage container, which will provide that extra bit of space that you may be seeking.
Safety Features
There may be times where you find yourself in a dangerous situation, like being broken down on the side of a highway. In these rare occasions, you'll want to be equipped with several accessories that will help support your safety.
Reflective triangles will be especially useful if you're stranded at night. This accessory will notify other drivers of your presence, meaning they won't accidentally sideswipe you or your vehicle. The triangles even come with a small carrying case, so they shouldn't take up an excessive amount of room in your trunk.
Owners can also opt for the wheel lock kit. These chrome parts can connect to a driver's wheels, preventing thieves from stealing these valuable parts. Since the kit can only be unlocked via a unique key, an owner will never have to worry about their vehicle's well-being if they're parked overnight in an urban area.
Audio Systems
Everyone enjoys rocking out to their favorite tunes during a road trip or commute, but your listening experience may be subpar if your vehicle doesn't include an impressive speaker system. Fortunately, Chevy provides their customers with an assortment of ways that drivers can boost their audio's sound quality.
The Bullfrog Jump Music System includes a number of features that will allow you to enjoy your favorite tunes during every point of your journey. With a 100-foot Bluetooth range, owners can connect to basically any device in the general vicinity. The 20-hours of play time means you won't be constantly searching for a power outlet, and the ability to connect any applicable device (via AUX cable) or listen to FM radio means you'll also be able to enjoy your favorite tunes. Plus, the system is waterproof, so you shouldn't have any reservations about taking it to the beach. Thanks to the Bullfrog Jump Music System, drivers can enjoy this advanced listening experience in their vehicle and outside their vehicle.
Fog Lamps
If you find yourself driving on poorly-lit roads at night, then you'll want to make sure that your next vehicle includes a set of vibrant front lights. You won't have to look very far for this feature, as Chevy offers their customers the opportunity to add vivid fog lamps to their car. These inclusions are especially helpful during those foggy, rainy nights, but they'll also brighten up an entire area, regardless of the weather. They'll play an important role in alerting other drivers to your presence, thus preventing any potential accidents.
Drivers have other opportunities to customize the exterior of their vehicle. Chevy offers an intimidating chrome grille, which will undoubtedly add some athleticism to your vehicle. A new fuel door will add an eye-catching exterior accent to your car, while the stylish door handles will make your purchase just a bit more opulent than it already is.
Tire Pressure Monitors
If you're going to be traveling in one of Chevy's rugged SUVs or pickup trucks, you'll surely want to keep tabs on the quality of the vehicle's tires. Of course, the brand makes this incredibly easy thanks to their numerous tire-centric accessories. The tire pressure monitor allows you to inspect the amount of air that's inside each unit, and it will notify the owner when levels have dropped too low. The accompanying valve stem is also a clever accessory to opt for, as it will provide even more insight into the pressure of your tires.
As you can see, Chevy provides their customers with a number of ways that they can personalize their vehicle or maximize convenience. When you were searching for a "Chevy dealer near me," you were presumably discouraged when you saw that a targeted vehicle wasn't equipped with a desired feature. Well, assuming that accessory is applicable with your vehicle, then it's very easy to add that final piece to your purchase.