Finding the Dream: Your Chevy Dealer and You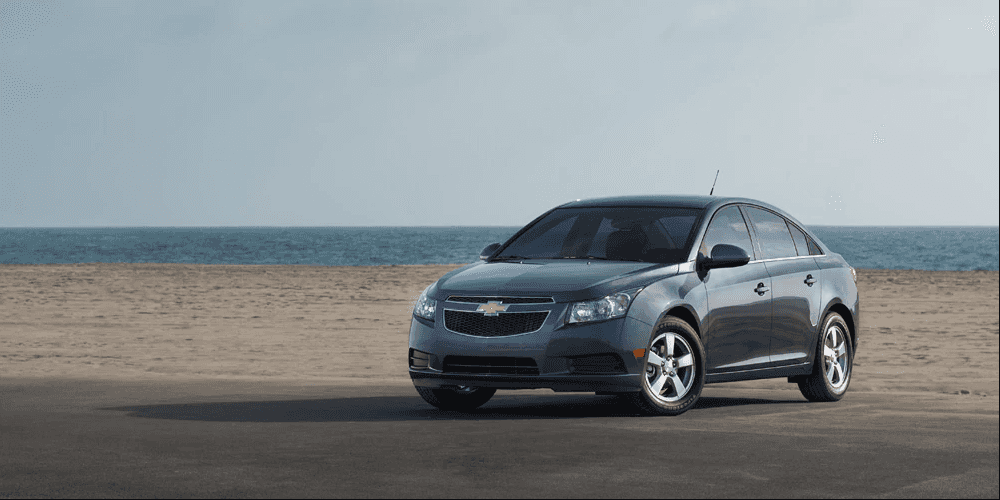 Albany, New York, it is the captivating capital of one of the biggest and most flashy city-states in the entire world. Going downtown, you will discover the reflecting pools of the Empire State Plaza, the art-filled underground shopping concourse, and a striking performing arts centers and museums. Art, beauty, history, Albany has it all, but there is one thing you should also admire about Albany. The fact that it is home to high-quality Chevy dealers.
Now that you know the right city and state to discover your perfect Chevy dealer, it's time to detriment what qualities and character make a dealer truly shine. You may be surprised but it's not all about the cars, it's also about the deep concentration the dealership puts into making sure their customers find that dream vehicle and drive off satisfied to the point of a smile. Here are some of the top qualities you can expect from Chevy dealers in Albany, NY.
One-Stop-Shop
Buying anything, especially a new ride, is often a Lord of the Rings type journey in that it is long, exhausting, and filled with a seemingly endless amount of twists, turns, and stops. Let's use condor and admit that we live in a society that prides itself on being the age of convenience. Running from Chevy dealership to Chevy dealership to find the precious just isn't logical anymore.
A one-stop shop, like the Chevy Dealers in Albany NY, will assist you on your journey from start to finish. They will give you top of the line resources to find your perfect vehicle match, let you do a full inspection with a test drive, and get you driving off the lot with the highest quality vehicle of your choice for your price point. It's called full assistance, and it is a dream for convenience.
Variety
Finding a dealership that provides you with an abundance of choices from make, models, trims, and features really show dedication to the customer's satisfaction. Not even the best Chevy dealer in all of Albany NY can make you a sale, let alone your dream sale if they don't have that perfect model in the shop. So in this case, quantity is almost as essential as quality.
Customer Centric
Since every person is an individual at heart and requires different vehicle needs, a great dealership must be able to give every customer a customized experience. From making sure your dealership knows everything from how long your work commute is, to the color that best fits your soul. That is what a dealer must be able to do in order to perform the best customer-centric experience possible. The sale should never be first, only the customer.
Informed and Resourced
Never would you say you met a car dealer that was too well informed about their product. Whether you are an auto newbie or an auto pro, they should easily be able to guide you in any direction required for your needs. Some need to be explained the difference between a truck and an SUV, while others only require a cost and a dealer should be ready for them and everyone in between.
Additionally, you would never be upset at an easy to navigate site that is filled with all the facts and pictures on all models and trims available. It always feels amazing to have all any help resource available to assist your own needs, or even help the dealer assist you. A site or shop filled with plenty of resources such as model summaries, company information page, and even a direct link to an auto specialist will almost always be a sign of a caring dealership.
Reputation and Reliability
Reputation and reliability always lead to customer loyalty. Nothing is more essential than knowing you can trust your dealer. A vehicle is one of life's major purchases, and you don't want to have any doubts about the dealership you entrust this lofty milestone too. There are three simple ways to check the reputation of a Chevy Dealership in Albany NY.
The first is awards. Some examples are GM dealer of the Year, Chevrolet Genuine Leader Award, General Motors Standards of Excellence Leadership and Mark of Excellence Awards, and Northeast Chevrolet Certified Pre-Owned Dealer Award. All of these show some proof of reputation and reliability in the field of automotive care.
Another useful suggestion is to check all reviews. You can do this by getting recommendations from friends, co-workers, and family, or by simply checking online forums and review sites. Be sure to listen or read these reviews with scrutiny though since you never know all the details from one person's perspective.
Finally, you may inspect for reliability in person by going there yourself and using your own intuition. Speak to employees, look at the inventory, and just get whatever you can from the environment they deal in. Sometimes the only eyes and ears you feel you can trust are your own.
Extra Advantages
It may not always be essential, but a dealership that is willing to give the customer a little extra in their experience can really go a long way. It's similar to a restaurant that's willing to warm up their bread or give refills before you even ask. That little bit goes a long way.
Here is a list of example bonuses you can expect from a Chevy Dealer in Albany NY:
Weekend hours
Instant access to Preferred Customer Programs with frequent rewards
Free vehicle wash during maintenance
Convenient shuttle service during vehicle service
Loaner vehicles for any service over 24 hrs.
Free WiFi while waiting
Workstations for busy professionals while waiting
Children's play area
A good car dealership appreciates that it is important to never do the minimum to please their loyal customers. Sometimes you need to go above the norm to really deal out smiles and genuine satisfaction.
Choosing a dealer may seem like a journey of its own, but once you truly feel at home with one, they will always be the dealer to make your auto dreams come to life.