Financing Options for Used Vehicles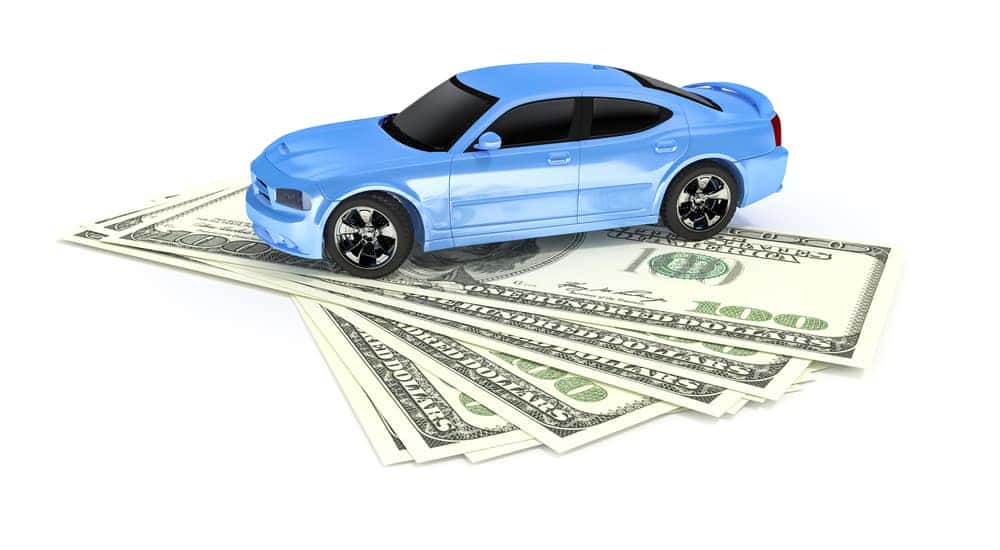 You need cash to pay for a used car for sale, right? That is often the assumption many people have when looking for a new, used vehicle. In many cases, it makes sense. Private sellers, for example, often will only accept cash, so they don't have to mess with the complicated application process potential buyers have to go through. In most cases, however, you have other financing options.
It can be extremely beneficial to explore these options before you go and buy a new, used vehicle. Even if you have the money to pay for a vehicle outright, it is often better to explore these options to see what will be most beneficial regarding your financial future. Sometimes, a loan or lease can lighten the financial load initially or help improve your credit score over time.
If you find yourself looking for a used vehicle, now is the time to explore these other financial options. Here's a look at some of the most common ways you can afford a used vehicle without having to drain your savings.
Loans Versus Leases
Two most common forms of financing are through auto loans and leasing programs. Both have their advantages and disadvantages but allow people to afford a new or used vehicle without requiring full money up front. The best choice between the two will depend on your particular financial circumstances, the car or truck you're looking at, and what you qualify for.
Auto loans are by far the most common form of finance available to potential used car owners. This is where a bank, credit union, or dealership loans you the money up front with the expectation for to be payback sometime in the future, usually over a period of several months or years. A common loan will have a fixed interest rate that will depend on your credit score, proof of income, and other factors the credit lender will take into account. Quite often, the rate, in addition to the loan limit, will affect how much your monthly payment is.
Leases, on the other hand, work in a slightly different manner. You still pay a predetermined monthly amount, but at the end of the term, you return the car. Essentially, you are rending the vehicle for an extended period. Sometimes, the agreement will allow you to pay the difference so you can own the car at the end. Otherwise, it will go back to the dealership, freeing you up to find a new vehicle without having to sell the old.
Beyond the individual factors that influence what loans and lease programs you qualify for, the choice between the two is a personal one. Most often, people looking for a long-term vehicle opt for a loan, so they will own it when everything is said and done. If you want a short-term vehicle or intend to upgrade in the future, a lease can be the better option.
Exploring Your Lending Sources
The trick to finding the right loan or lease is locating the best lending source you can find. Many people make the mistake of going to the first bank or credit union that accepts the application. While this might be necessary if your financial history and credit score are low, it is better to shop around if possible. Checking out multiple potential sources will allow you to compare different rates and terms so you could potentially save money in the long run.
The most traditional source of the loan is a bank or credit union. Back in the day, potential car owners would go to their local financial Institute to apply for an auto loan. That institute would look over the applicant's credit history and income to assess whether they were a good, reliable candidate. These days, the traditional process is much the same. You can expect to fill out a lengthy application and provide several documents such as income.
Banks and credit unions aren't the only sources of loans these days. In fact, many people have better results with dealership financing or leasing programs. Sometimes, a particular dealership will offer their own financial program that eliminates the traditional bank or loan completely. Other times, dealerships will have a network of preferred band and credit unions they work with to help save customers money in the long run.
To see what options are available to you, start with a simple online search. Try to create a list of as many local and online lending providers as possible. Even if it seems like their application process will be much, add them to the list to keep your options open. In the end, it is easier to rule out a potential source of a loan than find a new one.
For extra help, check out your local dealership to speak with someone from the finance department. At DePaula Chevy, for example, you can expect expert level of assistance for all of your financial needs. By sitting down with someone face-to-face, you can get all the important information in an understandable manner upfront. You also have someone directly to asked questions when they come up.
Buy Your Next Used Car at DePaula Chevy
To make things really simple on yourself, come to DePaula Chevy to start your journey of buying a used vehicle. From the moment you step onto our lot, you will be greeted with helpful service and easy-to-understand information right away. Finding the right financial option for you is only one of the services we provide.
If you're still looking for that right vehicle, we can check out our up-to-date inventory to see what is available. Since our inventory is so large, we can usually help most customers find the vehicle of their dreams the same day. If you find that special something, we even make it easy for you to walk off the lot with the keys in hand in just an hour or two.
For financing, you will find our financing center to be unrivaled. After providing some basic information, our financing experts will help you see what options are available upfront. For example, one of the many banks and credit unions we work with maybe able to offer you that perfect loan that will cover the cost of the car without breaking the bank each month.
The only way we can help you is if you get in touch with us. Call us or send an email today to begin the process. Better yet, come down to the lot to see what we have in stock.