Financing a Car Through Chevy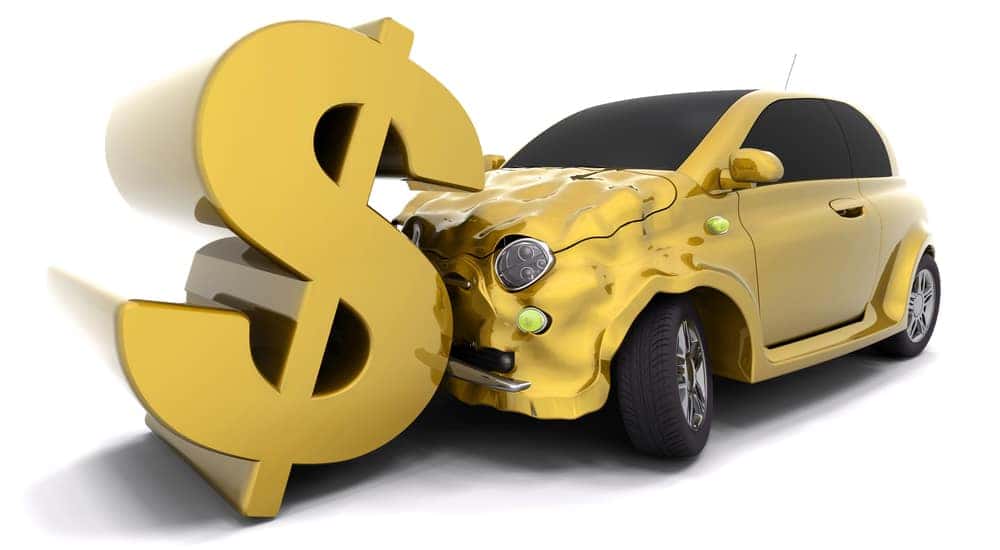 So you found your dream Chevy vehicle. Now how are you going to pay for it? This is the challenge countless potential Chevy owners face once they have made the final decision. Unless you are paying for the vehicle outright, you may now be left wondering what options you even have to consider.
Unfortunately, there is never one single solution for every potential car owner. Financing options largely depend on the specific dealership, brand, and financial history you bring to the table. Something as simple as a credit score can set the tone for the amount of options you have to consider.
This is where a lot of people get confused and frustrated. Finding the right financing option should be relatively straightforward on paper. After all, once a dealership has your financial information they should handle everything else, right? Typically, this is not the case. With Chevy and DePaula Chevy – your local Chevy dealer in NY, on the other hand, this is exactly what you can expect.
Here's a breakdown of the different payment options you may have to consider when researching different ways you can afford your next Chevy vehicle.
Chevy Financing
Just like any other automotive manufacturer, the first place to check out is with Chevy itself. As one of the top automotive brands, Chevy has helped countless millions afford new vehicles with a wide range of financial history. Many people find the Chevy application process to be simple and straightforward. In fact, you can easily apply online for an instant credit approval rating from the comfort of your own home.
Chevy makes it easy to buy one of their vehicles right then and there if you wish. The idea behind the credit program is to speed up the process and eliminate the various complications and confusions that can happen with the normal credit or loan approval process. When you want to focus on buying that next car or truck, it doesn't make sense to worry about all of the other minor details that can spiral out of control. This is the main idea behind Chevy's program: take out all of the unnecessary steps and barriers so you can focus on what matters the most to you. If you are eligible for the program, this can reduce the potential headaches you may experience.
It is helpful to talk with a Chevy representative or salesperson from a dealership to understand the specific options Chevy can offer. Unfortunately, you need to have good to excellent credit to be considered eligible for the company's financing programs. If you do apply, you can expect competitive interest rates and term limits depending on the particular vehicle you're looking at.
If you do not qualify, all is not lost. Through DePaula Chevy, for example, we work with a variety of local loan providers who have a lot of experience working with individuals who have less than ideal credit scores and financial situations. Essentially, our sales staff know how to work with you and your financial situation for the best results.
Local Options
When you can't go to the manufacturer for financing, the next best place is DePaula Chevy. In fact, if you start with us when you have found the perfect vehicle in our inventory, we can explore all of your financials at the same time. This is the benefit of the "buy here pay here" philosophy we use. Essentially, if you want to make life easy for yourself, work with our financing department from the start to explore your options.
Given our extensive network of local and industry-leading loan providers, we increase the chance of finding the perfect solution for you. Many of our providers have bad credit auto loan programs you can consider if traditional banks and credit unions are likely to turn you down. Better still, many of our providers offer competitive rates the other bad credit lenders simply cannot match.
We make it easy to figure out what kind of loans you can apply for and claim for your new vehicle purchase. This process starts by sitting down with our financial experts who can review your various information to layout the options you have available for your purchase. If you don't quite know what direction you want to head in from the start, that is okay. These experts know how to help you understand all of your options in a simple manner. Once you have visited with them, you will feel better about what options are on the table and how to start applying for each one. Best of all, they can help you move forward as well.
The true convenience of working with DePaula Chevy is the simplicity of our process. From beginning to end, we take the necessary financial information from you once and then send it out to our entire network of potential lenders. Typically, within the same day, we will get potential offers back that will fit your specific financial needs. From there, our excellent financing and sales staff can help you understand the particular information and requirements each loan offering as.
The DePaula Chevy Advantage
The star treatment you are bound to receive when you come onto our lot doesn't end with financing. From start to finish, we will help you find the right vehicle for you, explore your financing options, and get you set up to leave our dealership lot with a smile on your face behind the wheel of your new vehicle.
Every person we employ is experienced and skilled. Customer service is our top priority, so we take every step we can to make sure you get the best outcome possible during your visit. Since we build our business on customer loyalty and repeat business, we want to make sure you leave happy, so you come back time and time again for all your automotive needs.
To see how DePaula can help you today, check out the rest of our website, contact us, or stop by for a visit. We always have people waiting to help you so you can get started immediately.