Everything We Know about the Silverado ZRX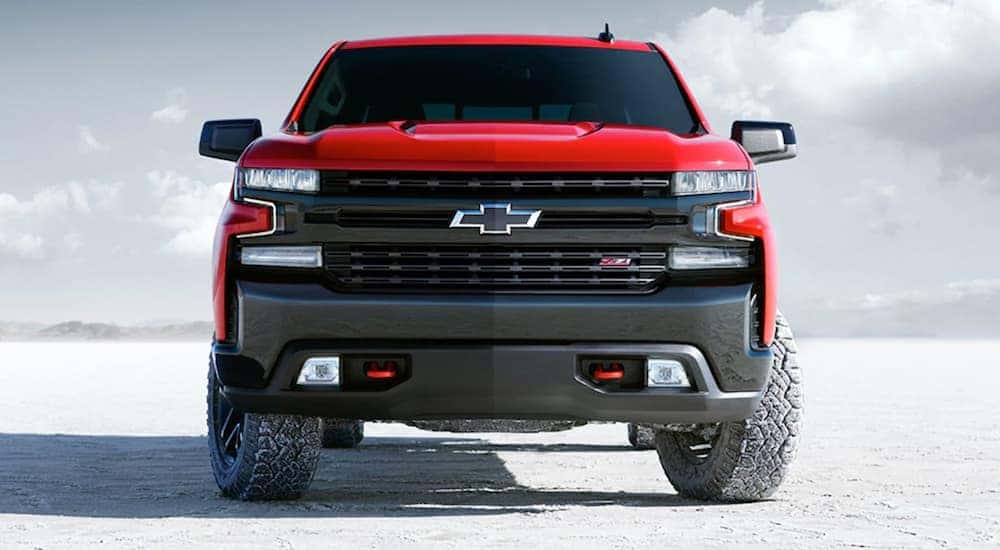 If you like to keep your ear to the ground concerning auto news, then you might have heard rumors, rumblings, and prognostications about something called the "Silverado ZRX." If you are searching "Chevy dealer near me" online for some of this newly released information, make us your go-to dealership. Here at DePaula Chevy, we pride ourselves on staying on top of all the latest headlines and news when it comes to Chevy vehicles. We're a dealership after all, so if anyone is going to know what's going on and have all the latest details about upcoming vehicles, it should be us. Right?
Well good news! We don't know anything about the Silverado ZRX! Okay, that's not entirely true – we know as much as anyone else. Which is to say: we have heard rumors, rumblings, and prognostications about what might be on the way regarding the new look of Chevy's off-road truck segment.
Rather than leave you scrambling for information, scouring the internet for all the hot gossip, we thought we'd put together a breakdown of what we know, what we expect, and what it means for you. We'll provide more information as we get it (trust us, we're as excited as anyone – perhaps more excited than most reasonable people) to make sure you know what's happening before it's happening. So stay tuned! For now…
The Basics
So, first things first, what's a Silverado ZRX? According to the rumors going around, the ZRX will be the dedicated, hardcore off-road trim for the standard Chevy Silverado. Right now, the full-size Chevy Silverado 1500 has a trim level called the "Trail Boss," which is designed as its dedicated off-road trim. It has some excellent features for hitting the trail, including the Z71 Off-Road Package, which includes Rancho monotube shocks and a 2-inch factory lift for greater ground clearance, improved approach, and departure angles.
According to the reports going around, however, the ZRX would become the new Silverado off-road build with much-improved features. It would be a big sibling to the Colorado ZR2, which is a midsize off-road trim from Chevrolet. The current ZR2 features a 2.8L Turbo-Diesel engine, a factory-installed lift, skid plates, and rock sliders, and Multimatic Dynamic Suspensions Spool Valve (DSSV) dampers to really handle anything the trail throws at you.
Those DSSV dampers are one of the big features for the current Colorado ZR2, and all the rumors say that the Silverado ZRX will get an upgraded version of them. If true, the ZR2 would have terrific overall handling and performance off-road, with great ground clearance and the dampers to handle some rough terrain. But that's not all…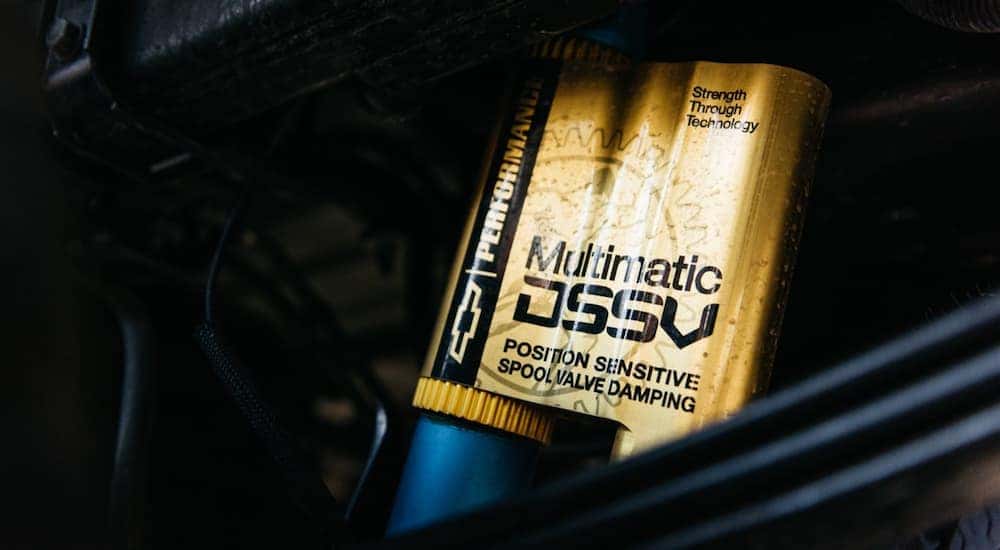 The Breakdown
According to some spy shots of what could very well be a development version of the Silverado ZRX, it will clearly have a design that makes it an off-road beast. In images that hint at what you might see in a couple of years at a Chevy dealer near you, the ZRX features a skid plate on the underside to protect it while going off-road and a tow bar attachment on the front end. This perfectly lines up with the features on the Colorado ZR2, adding credence to the reports that have been circulating.
Images of what looks like a development ZRX also showed that it rides higher than a standard Silverado, which is no surprise and has all-terrain tires. All of this supports what has been said about the ZRX that is in development and reflects how it would clearly be a larger version of the popular Colorado ZR2. The only aspect of the rumors that some people have a problem with is word that the Silverado ZRX will not feature a more powerful engine than the standard model.
Even if that's the case, however, looking at the Colorado ZR2 does give us some hope. The ZR2 does not have more powerful engines available than the standard Colorado, but the available options include the Colorado's impressive 2.8L Turbo-Diesel. That means that a future ZRX could potentially have the Silverado's beastly 3.0L Duramax Turbo-Diesel engine available, which would be very nice indeed.
The Evidence
Now, you might notice we keep saying "reports" and "rumors" when discussing the potential details of the upcoming Silverado ZRX. That is because, as of right now, Chevy has not officially confirmed that this beauty is even coming. That being said, we have a little bit of evidence to support the ideas and rumors that are circulating.
For one thing, there are the spy photos that clearly show a Silverado with some serious off-road upgrades. Everything seen in the images supports the rumors going around regarding the ZRX being a Silverado version of the Colorado's ZR2. These images did not come from the same source as the original story, so they seem to verify each other rather than simply come from a single person making things up.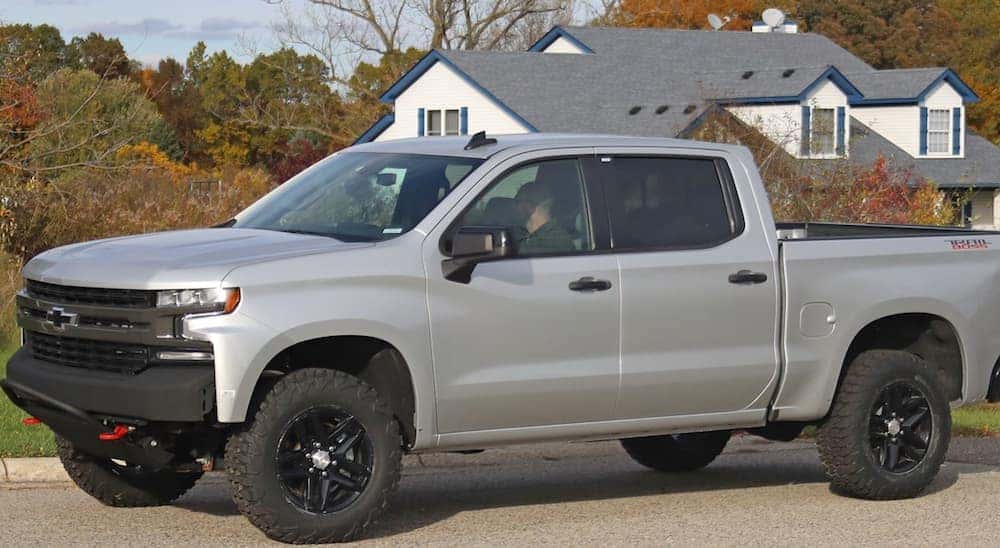 Second, there is Chevy's involvement in the Best of the Desert off-road racing series this year. In particular, Chevy will be showing off a Silverado truck based on the current LT Trail Boss, but with some important distinguishing characteristics. Primarily, it has Multimatic DSSV dampers – just like the Colorado ZR2 – not currently available on the Silverado, which have been referred to as a "prototype." That certainly sounds like a test run for the dampers they plan on slapping onto the upcoming ZRX in a real-world environment without showing all their cards just yet.
Finally, we have the good ol' US Government. According to the United States Patent and Trademark Office, General Motors has filed for a trademark on "ZRX." This trademark was filed on August 15 of 2019, so this isn't an old trademark. According to their filing, GM wants to trademark ZRX for "Motor land vehicles, namely, automobiles, sport utility vehicles, trucks, vans, engines therefor and structural parts thereof." In other words, for a truck.
The Verdict
So, what do we think? We think the story makes sense, and the rumors have a very good chance of turning out to be the real thing. It can be tricky to know what's what in the auto industry. After all, every manufacturer is looking for ways to one-up each other, they all want to keep their secrets, and they all want to drum up excitement while also getting to make their big reveal at a major auto show. So it can be hard to know just what to believe.
All the information we've seen so far, however, looks like the real thing, and all signs are pointing toward the Silverado ZRX coming to a Chevy dealer near you in the not-too-distant future. Oh, we forgot to mention one last thing: the rumors say this is all for a 2022 model. That's right… 2022.
Word going around is that the Silverado will get a big overhaul and facelift in 2021 for the 2022 model year. In particular, the interior will be getting some love with special attention being paid to the Infotainment system and technology. It would make sense for this big update to include the new off-road trim. So it sounds like 2021 will be a big year for Chevy, and the 2022 Silverado ZRX could definitely be a major part of it.
What do you think of all these rumors? Come visit us to see what the current Silverado has to offer, and we'd be happy to speculate about what the future holds.