Enjoy the Big Thaw with Big Events Coming to Clifton Park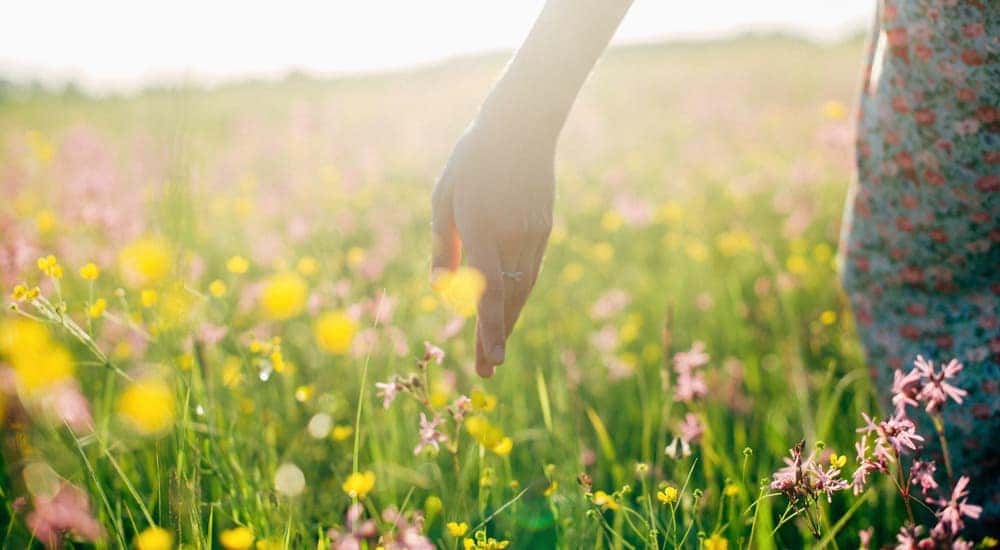 Is there anything like spring? After months and months of winter weather, the first warm days sure know how to uplift a person's spirit. Do you remember as a kid that first day it hit 60 degrees? You were probably out, on your way to school in shorts and a t-shirt. And who knows, you may still do that now as you head out to work. Sure, we're still in for probably a few more snows falls before spring finally beats back winter, but the point is, those first warm days prove to us that the beauty of a New York spring is right around the corner. It also means fun activities to help get you out of the house. At DePaula Chevy, there are quite a few activities around Clifton Park we have our eyes on and can't wait for. Here are just a few of them.
Home and Lifestyle Show
February 29 – March 1
Saratoga Springs City Center
Spring is the perfect time of year for home renovations. The weather isn't as hot as the summer, so you can work on renovations and upgrades without worrying about the AC. It's also not as busy as the warmer summer months, which means it's easier to track down contractors and to purchase equipment prior to selling out at the local home improvement stores. For some upgrade ideas and other suggestions for what you can do at home, the Saratoga Home and Lifestyle Show is the perfect event for you.
At the show, you'll learn about the latest trends in decor, home improvement tips, landscaping, and even updates in plumbing and HVAC work.
Drop-In PJ Storytime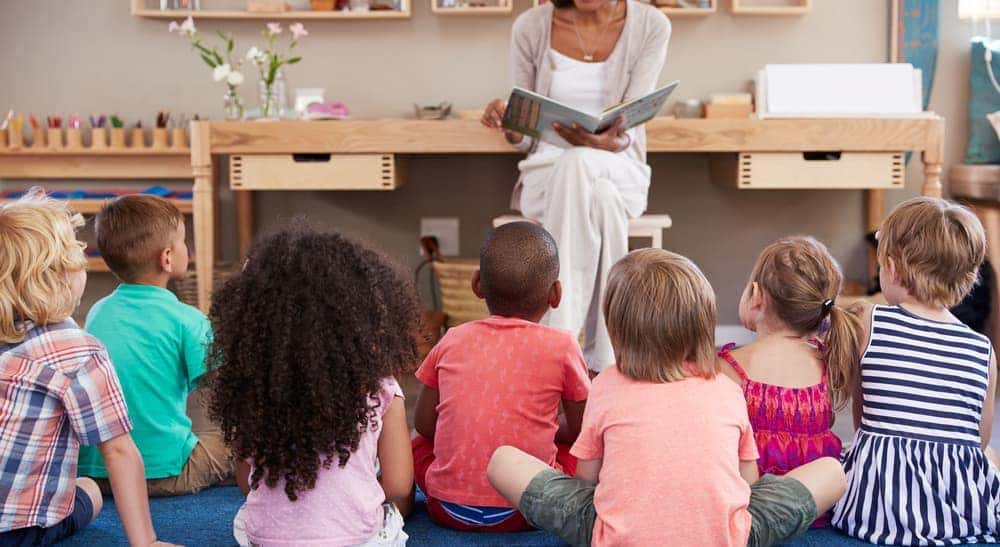 Starting March 3 – Every Tuesday Evening at 6:15 PM
Clifton Park – Halfmoon Public Library
Are you looking for an activity you and your little one can do together? The Drop-In PJ Storytime is the perfect opportunity for you and your child (ages 2-6) to take part in other families. Everyone is encouraged to wear PJs, so it is extremely casual and designed to be as comfortable as possible.
This is a drop-in program, so you won't need to register ahead of time. Just stop on by when you can. And as it is every Tuesday, you can go when you have time. The event will be in the upstairs portion of the Halfmoon Public Library.
There is no need to bring your own books. There are plenty of books to choose from, and the library will have a selection highlighted if you're not sure which book to pick. And, of course, if you find yourself so attached to a particular book, you are always free to check it out from the library.
Not a member of the public library yet? Not a problem. You can register to become a member either at the Halfmoon Public Library or at any of the local Clifton Park libraries. Once you are a member of one city library, you can check out books from any of the locations (although you do need to return the books to the library you rented them from).
70th Annual Albany St. Patrick's Day Parade
March 14
2 PM
Albany
Outside of maybe Savannah, GA, and Chicago, nobody does a Saint Patrick's Day celebration like us in the northeast. St. Patrick's Day is a way of life around here. So whether you like to crack open a green beer or just take in the parade, make sure to claim your spot along the parade route this March 14th. The parade kicks off at 2 pm on the corner of Quail Street and Central Avenue and will cut through the city, ending at State Street and Green Street. This is an event for all ages with high school marching bands, bagpipes, floats, and so much more.
There will be certain parking restrictions and street closures for the parade, so make sure to check out the official parade website ahead of time to know the best route from your home.
Collar City Craft Fest
April 24 – 26
265 River Street, Troy
Springtime is the perfect time to get into crafting. Whether you want to open up your chest of craft goods and pick up where you left off or try something new, there's no better time than the present. And at the Collar City Craft Fest, you can check out some of what artists have been working on since this time last year.
Taking place at The Arts Center of the Capital Region, there are a number of activities you can't miss. At the event, you'll find a selection of small-batch items, food, and beverages, most of which are locally and regionally produced. There are also live musicians, demos from crafting professionals, raffles, and Art's Bar that will be open throughout the weekend, so if you want to get off your feet to grab some food and drink, make sure to check it out.
There is a $5 entrance fee on every day except Sunday. Sunday is free for everyone.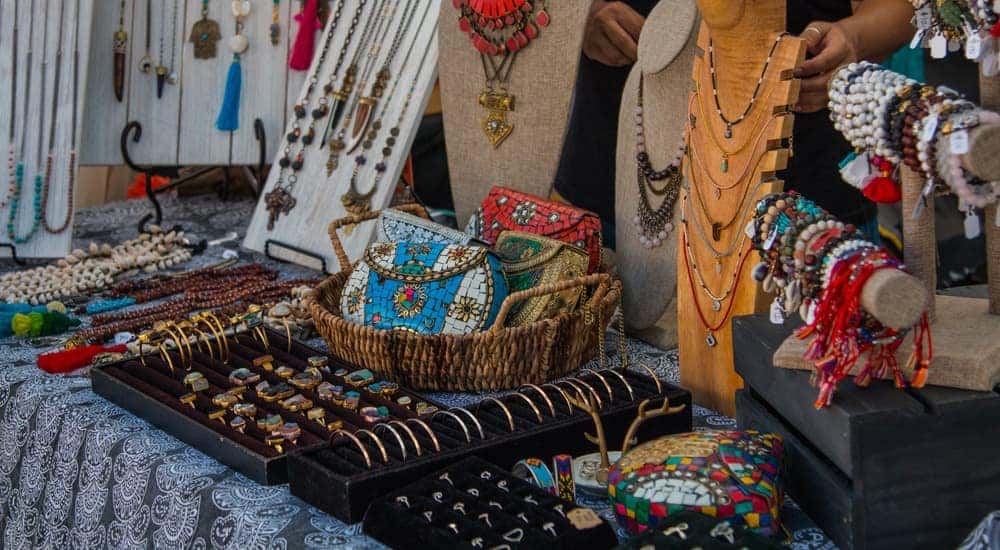 Saratoga Comic Con Presents by Chase Con
May 2-3
Saratoga Springs City Center
Whether you're a convention veteran or this will be your first go around, there's nothing like heading out to the convention center to check out the latest and greatest of all things comics, sci-fi, and movies. There are a number of ticket packet options available. Individual day passes cost $20 for Sunday and $25 for Saturday (or you can purchase the full weekend for $40). There are also after-party tickets, VIP tickets, kid's tickets (7-15 for $12 each, and everyone younger is free). You can purchase tickets at the door, although VIP, senior, military, student, and family tickets are only sold online.
The complete list of guests is still being finalized and will come out closer to the event. This always includes a number of high-profile artists and comic book creators, actors, performers, and who knows who else. That is part of the fun. From actors who played jawas in Star Wars to the creators of Deadpool, there's always someone of interest showing up at the Saratoga Comic Con.
The convention has finalized a handful of activities and panels. This includes a cosfight fencing class, The Crow Panel, which discusses the film The Crow 30 years after the making with creator James O'Barr and actress Bai Ling. Fandom Karakoe will be put on by DJ Spicey, plus several of the original Power Rangers will be on hand for a Q&A.
Get Outside And Enjoy The Beauty of New York State
It doesn't matter if you live in Albany, Clifton Park, or somewhere else in the immediate area, there's just nothing like a New York State spring. We live here because we love the winter, but we also live here because there's an incredible change of seasons you just don't get further south. So make sure to check out these fantastic activities around Clifton Park, and remember, if you have any spring maintenance on your current vehicle, or you're considering a new one, come on out and see us at DePaula Chevy in Albany.