Considering Chevy… Consider DePaula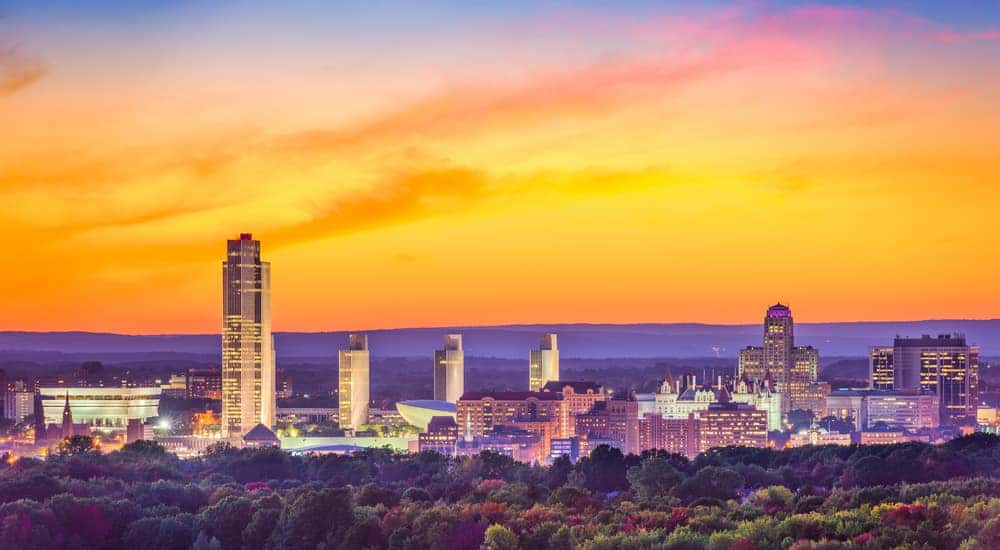 When it comes to Chevrolet, these are exciting times. With that in mind, it's an equally exciting time for both Chevy customers and those dealerships who have earned the privilege of connecting our valued customers with everything that Chevy's current lineup has to offer. And for those seeking out car dealerships, Albany NY drivers understand that DePaula Chevrolet is the ideal destination.
Now, we know what you're thinking, "Dealerships are all the same, especially when they're trying to convince us that they're not." And while there are countless similarities between dealerships, we at DePaula Chevrolet aim to make it clear what truly sets us apart. Namely, our pride in everything that we do…
Pride in our Values
Since 'Day One' DePaula Chevrolet has aspired to build a business around certain values that we hold dear. These values provide the foundation that allows us to differentiated ourselves from other dealerships.
First and foremost, we are committed to the creation of a truly customer-centric environment. This means showing respect for the demands that are placed upon your time, your finances and all elements of your life. We achieve this by offering valuable online tools, the most competitive pricing, a transparent buying experience and plenty of other incentives including (but not limited to) our VIP program. Combined, we hope that these offerings reflect our pride in DePaula's driving values.
Pride in our Award-Winning Service
When you create a customer-centric buying experience, it's bound to gain some attention. With that in mind, DePaula is humbled by the recognition we have received from General Motors, Chevrolet, our industry and dealer community for putting our customers first.
This includes our having been named General Motors' Dealer of the Year seven consecutive years in a row. In addition, we are also a seven-time recipient of GM's 'Mark of Excellence' and 'Standards of Excellent Leadership' awards, as well as a six-time recipient of Chevrolet's 'Genuine Leader' award. And for those interested in GM Certified offerings, we are also the '#1 Chevrolet Certified Pre-Owned Dealer' in all of the Northeast!
Pride in Chevy's Award-Winning Offerings
Dependability. It's no secret that Chevrolet exists as the gold standard, as recognized by J.D. Power and Associates. For two years in a row, Chevy has earned Dependability awards across its entire lineup, whether car, crossover, SUV or trucks.
But Chevy's award-winning reputation extends to other attributes beyond dependability. Widely celebrated for innovative styling across a nicely-tiered lineup, Chevy serves up unique offerings that fit the demands of almost every lifestyle and budget.
This means that some of Chevy's accolades are as unique as the offerings that earn them. Consider the Chevy Volt, named by both Autobytel and Green Car Journal as 'Car of the Year' due to the sustainability offered by its electric engine. With sporty design, fun and funky color choices, the Chevy Sonic was named by Kelley Blue Book as one of its 'Coolest Cars.' Among crossovers, the Trax is named among the 'Tech-Savviest' and 'Most Fuel-Efficient' SUVs. While the Silverado stands as one of the best-selling vehicles on the planet (as well as one of the most anticipated vehicles of 2019).
And in addition to each of these individual recognitions are awards that extend consistently across the entire lineup. This would include IIHS 'Top Safety Picks' and  kbb.com's 'Cost-to-Own' and 'Resale' value. This means that, regardless of which Chevy suits you best, you can count on it being dependable, safe, retaining value and offering unique award-winning attributes deserving of your consideration.
Pride in 'Making Things Easier for You'
With our values in place, award-winning service and the best selection of award-winning vehicles, our goal is to make car-buying easier for you, our valued customer. A big part of our ability to do so begins right here, at depaula.com.
Explore our online inventory, and you'll find comprehensive profiles for each, and every vehicle we have to offer. This allows you to shop on your time, and on your terms. Within each profile, you can find a breakdown of manufacturer specifications as well as individual vehicle features. This, combined with a thorough gallery of images and video tours allows our customers to better familiarize themselves with vehicles they might be interested in. And for those looking for assurance on a pre-owned vehicle, we are proud to offer CarFAX vehicle history reports, giving you an even more intimate introduction.
In addition, we invite you to use our online tools to make better use of your time. This includes the ability to schedule a test drive online, as well as calculate your payment, value a trade-in value and apply for financing. This speaks to our appreciation of the demands on your time, and our desire to make car-buying a little bit easier.
Pride Beyond the Purchase
But it's more than just car-BUYing. The entire DePaula Chevrolet team is committed to making your car-OWNing experience as easy as it can be. Whether new, pre-owned or GM Certified, allow us to help keep your vehicle running in optimal condition at all times. And for do-it-yourselfers looking for parts and accessories, our dedicated team can help with that as well.
And just like everything else here at DePaula Chevrolet, we aim to make these services as easy as possible. You can schedule any service or repair, as well as order parts and accessories, right here online!
Pride in our VIP Program
We believe that our valued customers deserve to be rewarded. You can find out more about the exclusive offers, discounts, and rewards right here at depaula.com or by asking how you can become one of our VIP's.
Visit DePaula Chevrolet Today
Whether you're interested in a new, used or pre-owned Chevy. Whether you intend to buy or lease. Whatever your plans, our dedicated team is committed to helping you explore everything that Chevy's lineup has to offer.