Christmas in Albany: Don't Miss Your Chance to Meet Santa!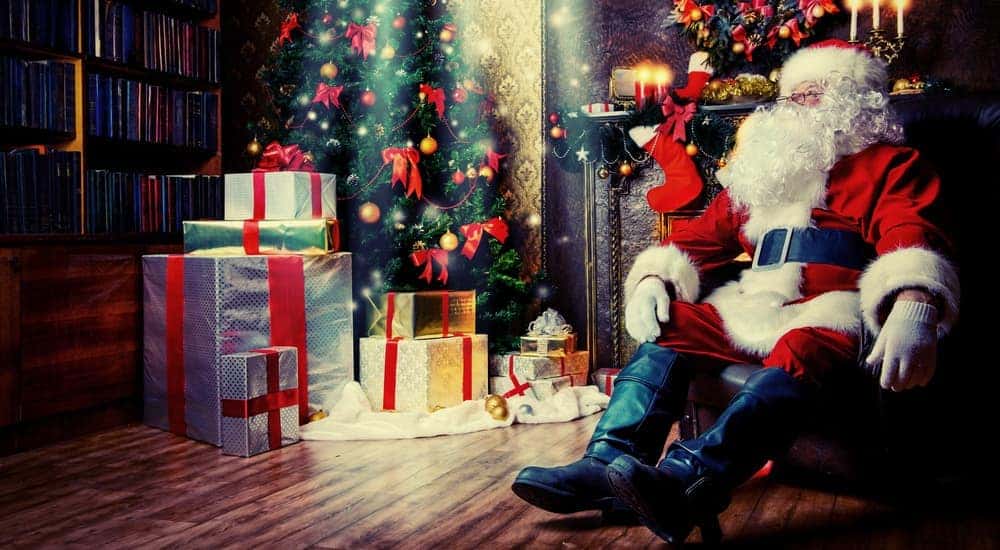 Can you hear that? Is it just us, or can you hear silver bells ringing in the distance? As the song goes, "It's Christmas time in the city," and here in Albany, NY, there is certainly no shortage of holiday-themed events to choose from. So ring-a-ling…hear them ring…because soon it will be Christmas Day.
But before we get there, many of us still need to get through the onslaught of shopping, party preparations, and all sorts of actual commitments before we get a chance to have fun. In fact, there's usually so much going on, that it can be all-too-easy for entire weeks and weekends to pass us by without actually stopping to enjoy the season with our loved ones. And if your loved ones include "little ones," there might be one holiday event in particular that's very important to their enjoyment of Christmas. That's right. He's jolly, dresses in Red Velvet, and when he laughs, his belly shakes like a bowl of jelly. So, whether you call him Santa Claus, St. Nick, Kris Kringle, or Father Christmas, here at DePaula Chevy, we want to help you (and your little ones) find the best time to visit the 'big man'…because yes, Santa Claus is coming to town.
Chances to Visit Santa in Albany This Christmas
Colonie Center Shopping Mall
The idea of a 'shopping mall Santa' visit feels like a staple of the holiday season. Our goal is to give you plenty of options to choose from, but failing to acknowledge the traditional 'mall Santa' feels short-sighted. That said, you can visit Santa at the Colonie Center Shopping Mall from November 10th through December 24th. If you're visiting Monday – Saturday, you can visit him from 11 am – 9 pm (with Santa breaking to feed the reindeer at 1-2 pm and 5:30-6 pm). And if you're planning to visit on a Sunday, Santa will be available from 11 am – 6 pm (breaking from 2-3 pm). Check out more information here.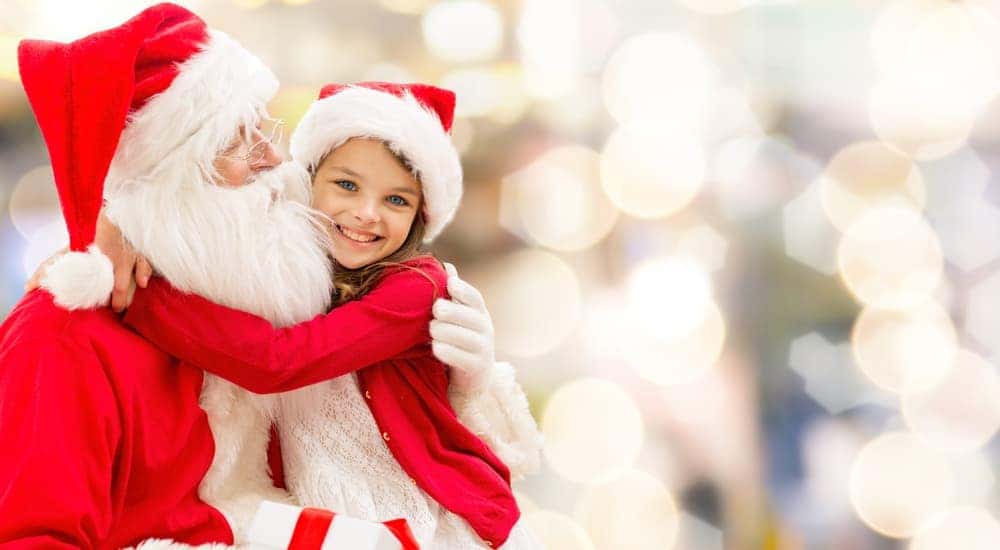 Proctors Theater
If you love Mac & Cheese, Spaghetti & Meatballs, Chicken Tenders, and Cookies as much as you love Santa, you might want to visit Proctors Theater on November 23rd at 11 am. 'Lunch with Santa' has proven to be a very popular event, so visit this link to ensure that you don't miss out.
New Covenant Nursery School
If you're looking for a relaxed and affordable opportunity to meet the big man, you might want to pencil December 7th into your calendar. At 10:30 am, New Covenant Nursery School will host a 'Breakfast with Santa'. What makes this opportunity unique is that it removes the stress of waiting in line, and offers a more personalized experience. For many, this less overwhelming take on a Santa visit is ideal for babies, hesitant little ones, and special needs children. To learn more (and to purchase tickets) check out the Facebook event here.
Empire State Aerosciences Museum
For a completely unique take on the Santa visit, check out 'Christmas is in the Air' at the Empire State Aerosciences Museum on December 8th. Santa photos, yummy treats, fun crafts, and a "candy bomber drop" are promised – but to get more information on everything that's offered by the facility, visit their website.
Photos for Your Pets
But what if you're looking for a Santa Photo Op for your 'Furbaby'? Well, on December 4th, 11th, and 18th, you can head back to Colonie Center Shopping Mall from 6 pm – 8 pm to enjoy a photo opportunity for your pets. Learn more here.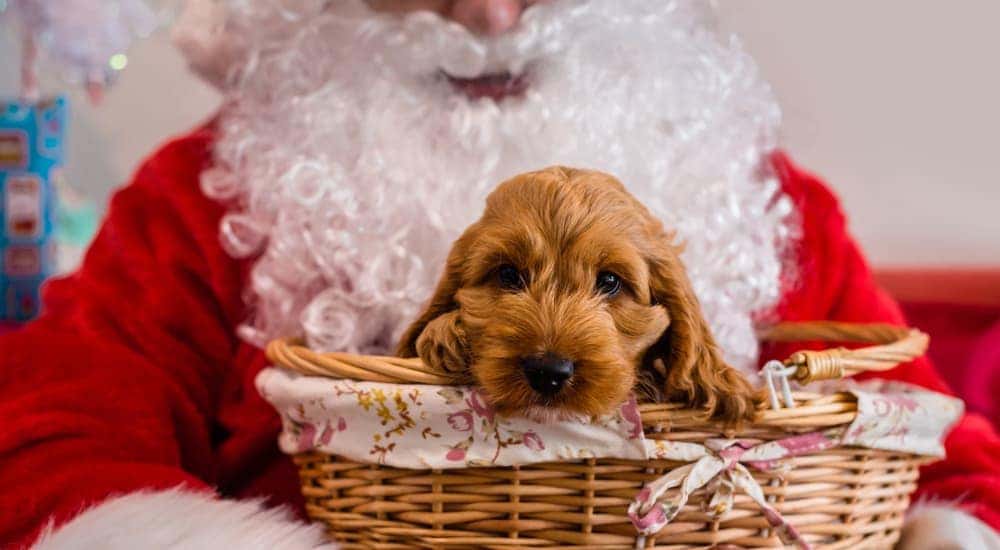 Celebrating Santa
Many members of our staff are parents to young ones (or still kids at heart) and have a big soft spot for St. Nick. He represents an innocent love of the holidays, as seen through a childlike filter. If you've seen the animated movie 'Rise of the Guardians', you might remember a scene where the film's version of Santa (referred to as 'North') explains it in a great way…
"This is how you see me, no? Very big, intimidating… but, if you get to know me a little – well, go on! Not just jolly! I am also mysterious… and fearless… and caring… and, at my center…Big eyes, very big, because they are full of wonder! Eyes that have always seen the wonder in everything! Eyes that see lights in the trees and magic in the air! This wonder is what I put into the world, and what I protect in children. It is what makes me a guardian. It is my center. What is yours?"
Not all Santas are Created Equal
You might also have your own special plans to see Santa (we hope you do)! But if you have yet to finalize any plans for your 2019 Santa visit, we hope we've done our small part to help you find that perfect Santa experience for the little ones in your life that might be looking forward to it.