Choosing the Best Chevy SUV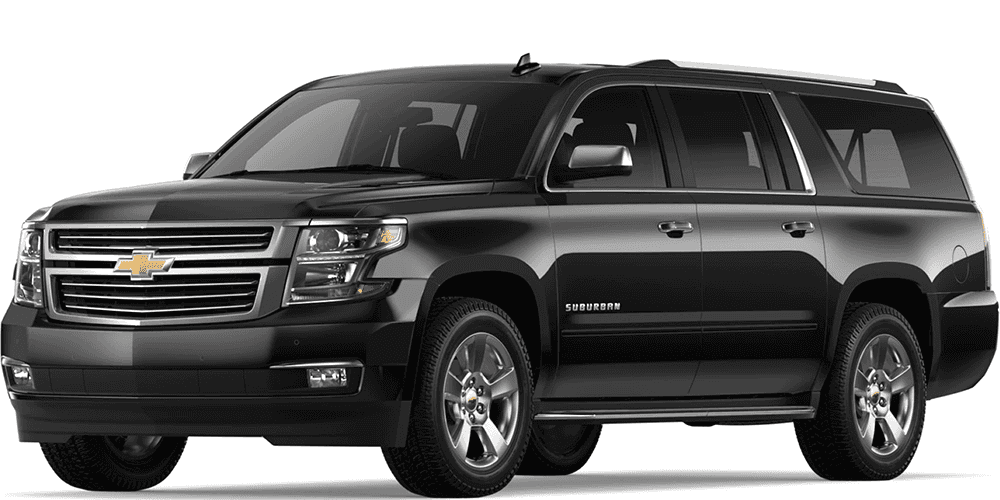 How do you choose the right Chevy SUV once you've determined a sport-utility vehicle is the best purchase for you and your family? This is the question that many potential Chevy customers have to wrestle with at some point or another. Chevy itself, as one of the premier automotive brands, has a lot to offer the SUV crowd. With five distinct models in is SUV lineup, you have a lot of choices to make when finding that perfect larger vehicle.
This article is all about how to determine which model is best for you. More importantly, we will also touch on how to select different trims, packages, and accessories you may want to throw into the mix to fine-tune your next main mode of transportation. In the end, there's no automatic right or wrong answer when it comes to finding the right SUV.
Everything, from the size and performance to the interior accents, is a personal preference. In other words, you have to know exactly what you may be looking for before actually researching and even test driving some of the models. That means it is best to make a list of the things you need out of your next vehicle ahead of time.
Knowing What You Need
All Chevy SUVs are similar and different at the same time. They'll have the same Chevy-quality that goes into every single vehicle in its lineup year after year. You will also find many similar performance specifications and interior convenience/safety features such as Chevy's MyLink Infotainment system. All of this is to ensure you will get the same quality of performance and convenience regardless of the model you choose.
With that said, it is the differences between the Chevy SUV models that really stand out. Some are larger or smaller, more fuel-efficient or focused on performance and hauling capability. The best way to know which differences are most important to you is to list out the things you need from your next vehicle. Take the time to sit down, before visiting any dealerships such as the DePaula Chevy, to think about what you really want or need from this SUV.
If you're looking for a daily commuter for the city, something small and fuel-efficient maybe up your alley. If you have a large family or a lot of cargo to haul around, something larger and spacious may be the better fit. If you fancy yourself going off-road, look at models that come with additional trims, packages, and accessories like body plating and suspension lift kits.
Taking a look at the Chevy options
The Chevy SUV lineup consists of five distinct models ranging from small crossover SUVs to full-size behemoths that rival any truck on the roads today. Beyond the size, these models have subtle differences in the drivetrains, powerplants, and convenience/safety features that come as standard and optional upgrades.
On the small side, you will find models like the Trax and Traverse that are good for driving up to five people around in city and urban environments. These models tend to be more fuel-efficient if you stick with the base engine options with, traditionally, four or six cylinders and dual wheel drivetrains.
At the opposite end of the Chevy, SUV spectrum are the large sport-utility vehicles such as the Tahoe and Suburban. Both of these models have decades of design experience under the hood. For larger families or cargo hauling purposes, these models are better equipped with V-8 engine options that provide more horsepower and torque. They also make decent off-roading sport-utility vehicles with the right accessories and upgrade packages.
The Additional Things To Check Out
Finding the right SUV model is just the start off an exciting path toward buying your next vehicle. Once you have a specific model and trim in mind, you should take the time to think about and research any optional upgrades and accessories that may make your SUV driving experience all the better.
People who have any desire to go off-roading or touring with their SUV will benefit from this step the most. While most Chevy SUVs are quite capable off road in their own right, there are certain upgrade packages and accessories you can add on to really make the SUV stand out. Best of all, these upgrades range in price, so you can find something quite affordable if you don't have an extensive budget for the additional bells and whistles.
If your budget is tight, look at small accessories, commonly meant for the interior, that will give you more cargo space and organization. A more advanced infotainment system with included GPS navigation and real-time weather/traffic reports can also help you when traveling on long road trips to not get lost in unfamiliar environments.
On the outside, many accessories and upgrade packages will provide better protection for the vehicle's exterior. These can include suspension lift upgrades, which place the vehicle higher above the ground, and body armor like skid plates to protect the delicate undercarriage from extensive damage while off-roading. Most Chevy SUVs will also accept aftermarket off-road accessories if you don't want to purchase these accessories right off the bat. You may also think about additional hitches and racks for bikes, kayaks, or cargo containers, to expand the carrying capacity of your next SUV. This can help you carry more people and cargo at the same time without making any sacrifices in space.
Checking Out The Chevy Suv Lineup For Yourself
What's the best way to decide which Chevy SUV you need or want in the future? Once you have your list of must-haves for your next vehicle, the best way to really learn about the differences and capabilities of each SUV is firsthand experience. That means coming on down to the DePaula Chevy to see what we have in stock so you can check out each model in person.
Sometimes, just a simple walk around is enough to make a model more or less appealing to you. For the best amount of real-world experience with a possible model, take a test drive. At the DePaula Chevy, we make it easy and convenient to schedule a test drive right on the dealership. In fact, you can take multiple test drives with different models or trim levels anytime you want. The more you want to personally experience a Chevy vehicle, the better.
Come on down to our dealership today to see how Chevy can give you your next sport-utility vehicle.