Getting Back to Safety with OnStar
Shifting Focus for OnStar In-Vehicle Safety
It's been more than 20 years since OnStar was pioneered by General Motors to provide additional safety services for consumers. Over the last two decades, the person-to-person service has become entangled with the emerging digital technology.
As of 2018, OnStar has done more than provide peace of mind for consumers. The service also includes in-vehicle connectivity, 4G LTE WiFi, and ways to shop while in the car.
GM is now making efforts to shift the OnStar focus away from these technologies and back to its roots — assisting drivers experiencing issues while traveling in their vehicles.
OnStar Connectivity
Shortly after creating OnStar in 1996, GM began to experiment with additional ways to extend the OnStar brand. The efforts included lending the technological platform to other vehicle manufacturers and internet connectivity for vehicles.
Digital capabilities weren't always related to the OnStar safety and services suite. OnStar was used as a means to brand GM's industry-first 4G LTE WiFi across the vehicle lineups.
As in-vehicle technologies like WiFi and LTE hotspots advance, this allows OnStar to refocus its efforts on safety. GM hopes the shift in focus will help OnStar reach its full potential and provide superior care for the consumers facing a crisis.
GM believes that OnStar, with dispatchers in both the U.S. and Canada, has something unique to offer consumers. Aiding drivers who are experiencing an emergency from minor fender benders to heart attacks. OnStar offers an automatic crash response, stolen vehicle recovery, roadside assistance, and emergency and crisis assistance.
This shift in priority will allow brands like Chevrolet to tout the connectivity side of things, while OnStar focuses on safety and security, and refocusing on the original initiative — well trained human operators assisting consumers. So, consumers will still enjoy being connected while in their Chevrolet, but through separate entities, rather than OnStar.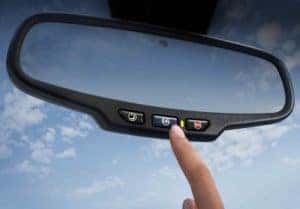 OnStar Service
OnStar Advisors are available 24/7 to help you during your time of crisis. Backed by human connection, the service provides consumers with peace of mind when they need it the most. The safety and security services include:
Turn-by-Turn Navigation: Access the directions you need from an Advisor.
Emergency Services: Assistance in an emergency at the push of a button.
Crisis Assist: Critical assistance in severe weather, natural disasters, or other crises.
Automatic Crash Response: Get help right away in a crash, even if you can't ask for it.
Stolen Vehicle Assistance: Layers of protection for your vehicle that help make vehicle theft more difficult.
Roadside Assistance: OnStar Advisors will get you the help you need.
Emergencies are unpredictable, it's important to protect yourself and loved ones with Chevy's OnStar in-vehicle safety.