Chevy Continues to Change the Face of American Trucks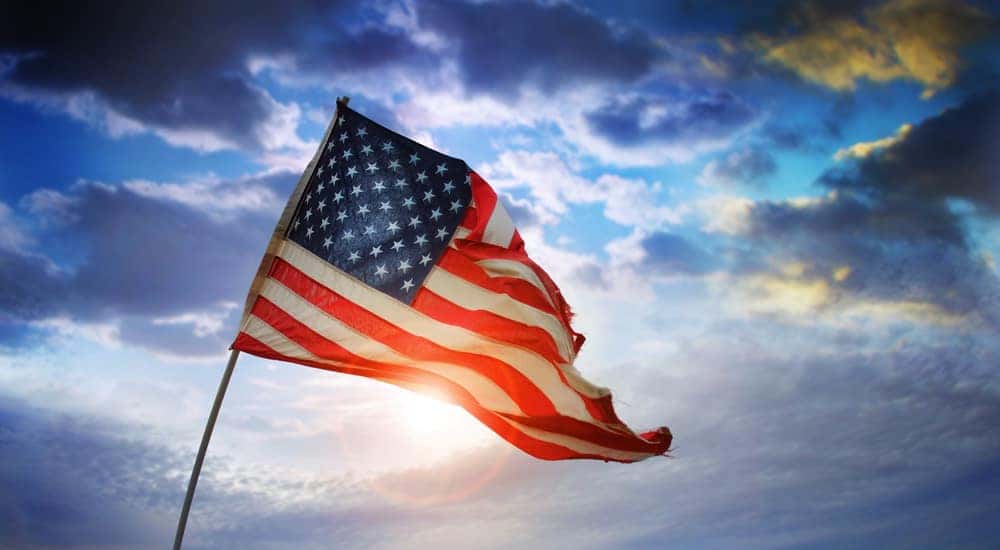 Having passed the centennial mark of Chevy Trucks' impact on the global face of our streets, highways, and trails, it's hard not to give credit where it's due. Frankly, it doesn't matter where in the world you are, Chevy trucks (despite being impeccably American) make their presence known almost everywhere. But the United States is where Chevy hangs its hat. And when researching trucks for sale, Albany drivers know that there's a perfect Chevy for each and every one of them.
Simple Beginnings
It began so simply: take an existing car chassis and affix a bed to that chassis, making it easier to haul goods, tools, and supplies. While a noble plan, the idea of a truck would be elevated would the decision made to build unique truck chassis beginning in 1917. This allowed truck manufacturing to move away from post-production assembly, transitioning full into assembly line production. And the rest (as they say) is history.
Ever since truck designs have continually evolved, and Chevrolet has done plenty to lead that charge through constant innovation intended to answer the changing needs and expectations of the contemporary driver. From livery services to farm work, trucks would later evolve into amenity-friendly family vehicles. Furthermore, the barebones work truck of yesterday would evolve into a viable high-end fleet vehicle, configurable with the most modern of connectivity.
The scale of this evolution is staggering when you consider that it started with a $595 Chevy Four-Ninety half-ton car chassis with a wooden cab or cargo box affixed to the rear of the cabin. From the C10 to the S10, the Silverado to the Colorado; this speaks to the longevity of the Chevy ideal, and the receptive manner in which they have coaxed the evolution of their vehicles across more than a century. But enough about what your great-great-grandparents might have found themselves behind the wheel of; what are YOU looking for in a truck?
Today's Chevrolet
As the fast-growing brand across the last four years, Chevy has gained the distinctive honor of being the named the 'Most Awarded" by J.D. Power and Associates. This standing, across the last three model years, has honored Chevy's offerings across its entire lineup. In the truck segment, the honor is bestowed upon the iconic Chevy Silverado, one of the longest-lasting full-size pickups on the road. But we'll get back to the Silverado in spades, in fact, let's take a closer look at Chevy's truck lineup.
Chevy Colorado
Amidst the midsize pickup segment, the Chevy Colorado leads the charge in most every way imaginable. First and foremost, are the accolades that incentify so many people to consider buying one themselves. Named by both Edmunds and Autobytel as their Most Wanted and Buyer's Choice awards, respectively, the Colorado also garners Kelley Blue Book's pick for 5-Year Cost-to-Own Value. But as with any true competitor, it is far more than just the trophies that sit upon its proverbial shelf.
The Colorado reigns as America's Most Fuel Efficient Pick-up, all while offering Best-in-Class Horsepower and Best-in-Class Max Tow rating, depending on the configuration chosen. Available in both a bare bones Base and Work Truck trim level, the Colorado is also served up in three additional trim levels (midlevel LT, line-topper Z71, and offroad-oriented ZR2). Starting off with the the base level options, the Colorado is equipped with a 2.5+liter inline four-cylinder engine paired with a six-speed manual transmission. Channeling 200 hp and 191 lb-ft of torque, it's a more than confident starting point. That said, jump trim levels, and you have the option of a 3.6-liter V6 paired to an eight-speed automatic transmission, or a 2.8-liter turbocharged four-cylinder diesel mated to a six-speed automatic. There former delivers 308 hp and 275 lb-ft of torque, while the latter channels 181 horses, 369 lb-ft of torque, and a 7700 Max Towing Capacity.
Needless to say, there's a lot to like. Which brings us back to the…
Chevy Silverado
As a cornerstone of Chevy's entire lineup, and it's best-selling of all offerings (regardless of segment) the Silverado needs little introduction. Available in 1500, 2500HD or 3500HD configurations, one could argue that the Silverado represents the Chevy Truck in its ultimate form. Once again running the gamut of no-frills work truck, to luxury-inspired cruiser, there's a Silverado available that fits each and every lifestyle.
Served up in three cab styles (two-door Regular, and four-door Double and Crew cabs) the Silverado 1500 can be equipped with either a 5.67, 6.5 -or- 8-ft bed. Depending on the configuration that you're interested in, there are five trim levels available (not including the Z71 variant). Kicking things off with the WT, the 1500 is powered by a 4.3-liter V6 matched to a six-speed automatic transmission. Churning out 285 hp and 305 lb-ft of torque, it is confidently-equipped. That said, higher trims allow for the selection of a 5.3-liter V8 capable of 355 hp and 383 lb-ft, as well as a 6.2-liter V8 channeling 420 hp and 460 lb-ft of torque. There are also a number of styling packages that further enhance the overall styling.
If the unique demands of your intended use call for heavy-duty alternatives, the 2500HD and 3500HD are bound to exceed your expectations. That said, don't be afraid to ask, in order to find out if either is right for you.
A Chevy Truck for Everyone
Which one is the best fit for you? First, ask yourself 'how much truck you need' in order to complete the tasks you need 'getting done.' Whatever your needs, it's clear to say that Chevy has something ideal for you; and so does DePaula Chevy. Come down today and let us help you to find the perfect Chevy truck to fit your needs.