Chevy Box Trucks are Built with Your Business's Biggest Needs in Mind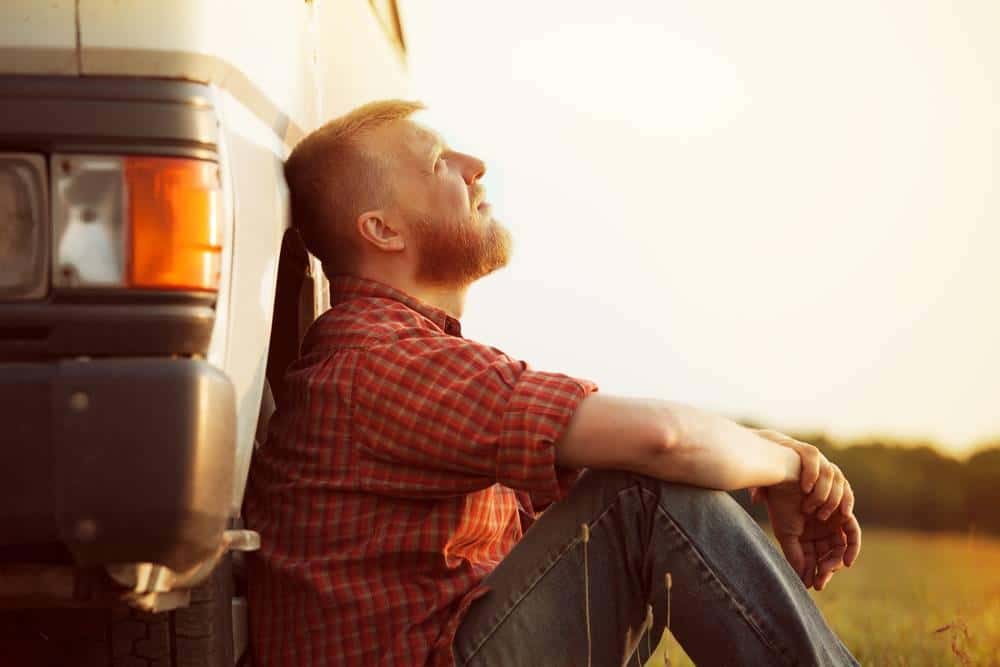 Running a business is no easy task – and owners of businesses both large and small know this all too well. Sometimes, business is so hectic that worrying about breakdowns or issues with your equipment is simply not in the cards. You buy your machines to work when you do, and Chevy knows it – and that's why Chevy has quietly been assembling one of the best lineups of commercial Box trucks for sale that we've seen in quite some time.
Truly designed with the driver – and the business owner – in mind, this year's lineup of Chevy trucks is built to run with the best of the options on the market, offering nearly unparalleled customizability and plenty of power options to make your selection as easy as possible. And since these commercial trucks offer the security and superior craftsmanship that comes with ever bowtie-branded vehicle, you can be sure your Chevy truck will be ready to run for as long as your business can handle.
Here's a look at just some of what makes these Chevy trucks so impressive, and why we'd recommend them to any business owner looking to get moving in a reliable and efficient truck.
Conveniently Accessible
Chevy may make a truck that can run for miles and miles without issue, but no vehicle is without regular maintenance – and with the care of a professional Chevy mechanic, you can keep your truck running strong for thousands of miles to come. But while other trucks are difficult to work on, with access to the engine compartment often hard to reach, basic maintenance tasks may fall by the wayside. Chevy box trucks, on the other hand, are built with a Cab-Over design, which makes access to the engine compartment – and, thereby, routine maintenance, – significantly easier.
Designed for Easy Access & Maneuverability
The handy Cab Over design also makes entering and exiting your Chevy truck easier than ever, which can be super helpful to crews that make multiple pick-ups and deliveries throughout the day. And thanks to the physical design of the Cab Over style, drivers are able to allocate more of the overall length of the vehicle for cargo and still have the agility and optimal visibility needed to maneuver around tight urban environments.
And Chevy knows that business doesn't stop just because you're out on the road. That's why these Chevy commercial trucks feature fold-down trays that double as laptop areas, allowing you and your team to keep busy and stay productive even when cruising to that next meeting. And for all the extra gear you may need to bring along, the cab features storage areas in the dash, doors, seatback pockets, overhead shelf, and rear organizer tray.
Built for Any Use, and Ready for Upfit
No two businesses are quite the same, and that means business owners need flexibility when it comes to finding the right tool for your toughest jobs. That's why Chevy Low Cab Forward trucks come with an extensive range of responsive, diesel-powered and gas-powered engines that offer efficiency without compromising performance. We recommend choosing the engine that works best from there, and deciding your upfit afterwards.
Offering a surprisingly scrappy 297 horsepower and 372 lb.-ft. of torque, the standard 6.0L V8 gasoline engine mated to a 6-speed transmission with double overdrive on the Chevy 3500 and 4500 is an excellent choice for those looking to power through tough situations with a reliable, size-conscious truck.
For something a bit more efficiency-focused for those worried about high fuel costs, the impressively efficient 3.0L I-4 4J turbocharged diesel engine packs plenty of clean diesel power per mile while maintaining an impressive 150 horsepower and 282 lb.-ft. of torque.
And when making concessions simply won't do, the 5.2L I-4 4H turbocharged diesel engine offers a respectable 215 horsepower and a whopping 452 lb.-ft. of torque in one well-balanced and impressively powerful diesel engine option.
And since every business has different stuff to get done with their Chevy truck, this lineup comes ready and able to upfit to meet your particular needs. Whether it's construction, landscaping, or wholesale delivery, these Chevy trucks can be easily tailored to accommodate a wide variety of upfits. Simply choose your cab style, model preference, and wheelbase dimensions and Chevy can take care of making it happen.
Chevy Makes Getting Started Easy
For small business owners or those in tight financial situations, investing in a new Chevy truck may sometimes feel like a Catch 22: you don't have enough money to put down for a truck now, but you need a new truck to do business to make the money for a down payment. Chevy knows that this can be a self-defeating spiral, and they've figured out a way to give businesses a lifeline: the Chevy Business Choice Program.
Designed to help fledgling operations get started with a reliable Chevy truck, the Business Choice Program helps make your vehicle work-ready with an Accessories Cash Allowance or Upfit Cash, and can usually be stacked with other Chevy offers. As a partner in this program, you have the chance to receive up to $1,000 in upfit cash to improve your truck and get going with your business sooner.
And Chevy also knows that few things can be more frustrating for a business than buying a brand new truck only to have to deal with sudden recalls. That's why Chevy urges all their customers to determine whether or not there is a recall on any current vehicle or on a vehicle you may be considering by visiting safercar.gov or calling (888) 327-4236. There, you can find all the most up-to-date information on recalls and safety notices during the entire tuck purchase process.
Get Your Business Going in a Chevy
Whatever you may have on tap for your business, Chevy makes a truck that can help get it done. Check out a Chevy truck for your business and get ready to see what real productivity looks like.