Chevrolet Offers Lease Deals That Simply Can't Be Beat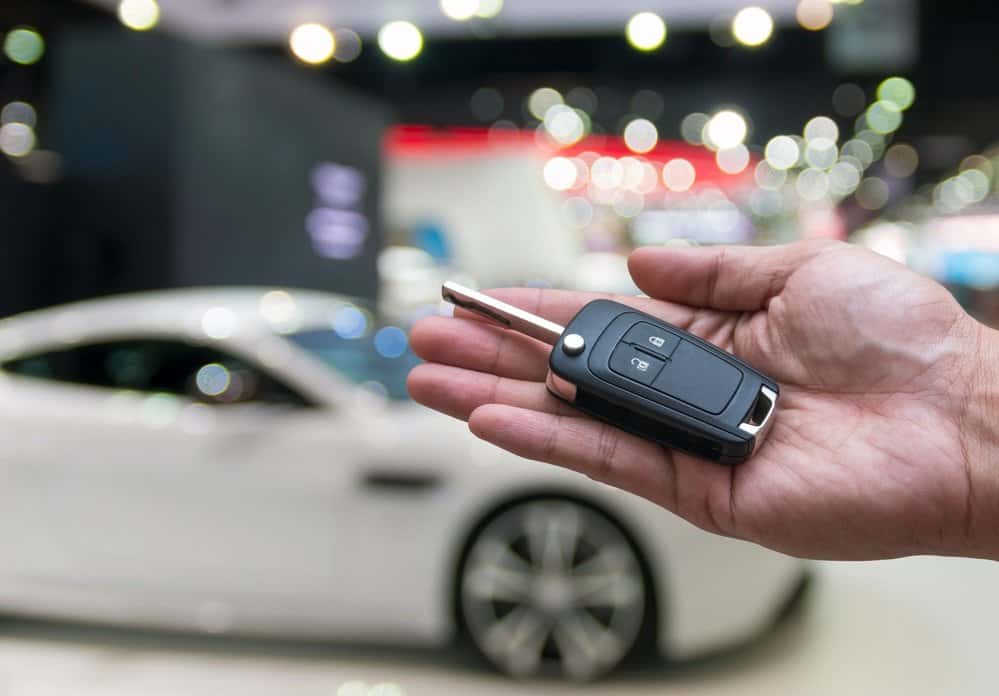 Many consumers who are beginning their shopping experience in the automotive market today have been seriously considering the pros and cons of Chevrolet's great lease deals as opposed to purchasing a vehicle new. Especially a supremely manufactured and equipped Chevrolet car, truck or SUV.
Chevrolet offers an extensive selection of top notch, brand new or used vehicles. These new vehicles are generally available for a lease price that is well under the average monthly obligation that a loan from a bank, creditor, or other means would require to purchase a brand new vehicle. For many consumers, leasing is becoming the superior alternative to purchasing a new vehicle.
How Does a Lease Work?
A vehicle lease is often confused with a vehicle rental. The two, however, are significantly different.
When a consumer leases a vehicle, the monthly payment amount set by the lessor reflects the perceived depreciation value the vehicle will incur during the duration of the lease's contract.
"CAP COST"
A "Cap Cost" or Capitalized Cost is often what is referred to as the price that the consumer and the dealership agree on for the total price of the leased vehicle. Cap Cost or the lease price is often times less than the MSRP or sticker price. The lower the Cap Cost, the lower the monthly payments will be for the duration of the lease. The Cap Cost will include certain fees, such as vehicle acquisition fees; however, this is the norm.
If a trade in that you are using for your down payment on your lease has negative equity, or a remaining loan balance, this amount will be applied to your Cap Cost. A great way to reduce your Capital Cost is to use some of the great rebates and incentives available through Chevrolet.
Chevrolet's Incentives
Chevrolet wants you to enjoy the vehicles in which expert craftsmanship and attention to detail sets Chevy apart from the competition. That is why DePaula Chevrolet has many different dealer and factory incentives designed to not only save you money, but to also make a great vehicle affordable and attainable for just about anybody.
Just a few examples of the rebates and incentives offered include $0 down payment, $0 first month payment, $0 security deposit, with only a $0.25 mile service charge for going over the 45,000-mile limit on certain vehicles. Now that is a lot of zeros that many other manufacturers, as well as dealers, are absolutely not prepared to offer. At DePaula Chevrolet, we want the Chevrolet driving experience to be available to as many consumers as we can possibly serve.
Leasing Benefits
Leasing a new vehicle has so many different benefits as opposed to purchasing new it is honestly difficult to list them all.
For instance, leasing a new car, truck, or SUV can provide cheaper monthly payments than an outright new car financing option.
A customer more than likely will be able to find a vehicle that has an amount of additional options that otherwise may not be affordable in a new car purchase.
Many customers simply cannot afford to acquire a brand new vehicle every couple of years. Leasing a vehicle allows this to happen on a fairly routine basis.
Lease terms eventually end. When this time comes around, most often the dealership will give the option to the lessee to purchase the leased vehicle for a reasonable price. If this is not the wish of the customer, the leasing process can be started all over again with a brand new model.
Down payments for leasing vehicles do vary, however, depending on the monthly payment and transactions details, but generally down payments are overall lower than buying new.
Mileage limits seem to be a major scare for a lot of customers in search of their new vehicles. Each dealer and vehicle has different requirements and plans. Often times just working out an agreement with the dealer can cover a mileage amount that is acceptable.
Vehicle service is required by the lessee, however, a brand new car, even if leased, usually has a complete power-train warranty that will not expire during the time of the lease, in most cases.
DePaula Leases Designed for You
Even if you are not sure that a lease is right for you, or you find yourself on the fence about buying or leasing, the professional sales staff at DePaula Chevrolet are extremely knowledgeable about not only lease rebates, offers, and signing bonuses, but also new car incentives that can be explained to anybody in easily understandable terms.
At DePaula Chevrolet, we want you to be comfortable with not only your vehicle choice, but also the way in which you get behind the wheel of a new Chevrolet. Some like to lease. Others like to buy. Either way, our expert staff would be thrilled to help you make the right decision in finding the vehicle and the financing/leasing option that fits your individual needs.
Top Notch Lease Service
The vehicle that you have in your possession, whether it has been leased, financed, or bought outright is going to need routine maintenance. Maintenance is just a reality of vehicle ownership and we at DePaula Chevrolet are not only aware of that, but love to keep our customers' vehicles in the best working order possible.
From brake upgrades, oil changes, to safety inspections, our Master Chevrolet service staff are among the best around. All of our staff takes pride in the fact that doing the job right for your car, truck or SUV is an important part of the car buying process. Our team of Chevrolet-certified automotive technicians will be there for you as much or as often as they possibly can.