Certified Pre-Owned: The Right Chevy for You?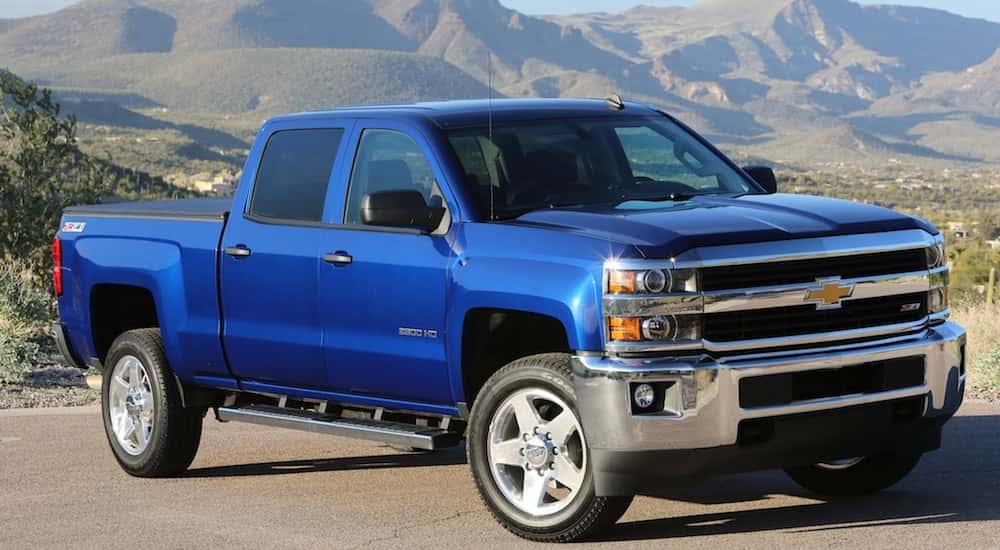 In searching pre-owned inventories to find the perfect "new-to-you" vehicle, you'll inevitably come across Certified Pre-Owned cars scattered among the offerings. Whether you're searching online or traveling between dealer lots, one or more of these certified vehicles will have undoubtedly caught your eye. But what does Certified Pre-Owned (CPO) really mean?
And, more importantly, is a Certified Pre-Owned Chevrolet right for you?
What is Certified Pre-Owned?
There was a time when the phrase "used car" summoned immediate images of fast-talking lemon salesmen, with plaid sport coats and baffling comb-overs. This became a troubling association – not just because it solidified a sense of distrust towards vehicles with previous owners – but also because unwanted vehicles equated to wastefulness at a time when mankind was turning its collective eye to waste. Car manufacturers struggled with the dilemma: how could they change the perception of used cars, and create a more environmentally-conscious relationship between used cars and potential buyers?
As you were probably expecting, Certified Pre-Owned programs were a key part of the solution. By creating standards that a used car would have to meet in order to retain its best resale value, car owners were arguably motivated to better maintain their vehicles. Vehicles that met the criteria would undergo additional inspection and refurbishment, and the manufacturers and dealers could unite to provide buyers with greater assurance of reliability. With more pre-owned cars finding new owners, the waste of unsold vehicles would be minimized. Pretty good idea, if you ask me!
GM Certified (CPO)
The standards set by each manufacturer to qualify for Certified Pre-Owned status are unique from one another. In the case of General Motors, the standards for Chevy, Buick, and GMC vehicles have been refined to create many incentives worthy of consideration.
To qualify as "GM Certified," a vehicle must have been manufactured within the last five model years and driven less than 75,000 miles to-date.
Qualified vehicles are then subjected to GM's rigorous 172-point inspection, which rates as one of the most comprehensive of all manufacturers. Performed by authorized technicians, the inspection is based around factory-set standards for engine, chassis, and body condition. The frame and underbody are scrutinized, the vehicle is road-tested and reviewed for any cosmetic or performance flaws that need to be addressed. With every major system of the vehicle reviewed, any areas of concern are reconditioned or repaired with GM-certified parts resulting in a refurbished vehicle that meets GM standards of excellence.
Once a vehicle earns Certified Pre-Owned status, it is awarded a number of valuable benefits to be passed onto its next owner. First, a comprehensive Vehicle History Report is prepared, giving buyers full visibility of owner and maintenance history.
Extended warranties (backed by both the dealer and GM) begin with a limited Powertrain Warranty covering the vehicle for six years or 100,000 miles (whichever comes first). GM differentiates itself further by offering a $0 deductible and by their willingness to transfer the warranties to any subsequent vehicle owners, within the life of the warranty.
A limited Bumper-to-Bumper Warranty provides additional coverage for 12 months or 12,000 miles (whichever comes first). Also carrying a $0 deductible, this warranty covers most issues that could arise with the exception of those resulting from misuse, poor maintenance, modifications or accidents. These warranties add to the value of the inspection and refurbishment, creating even greater assurance for a potential owner.
Attached to the life of the Powertrain Warranty are additional perks including 24-Hour Roadside Assistance and (provision of, or reimbursement for) Courtesy Transportation during any repair covered under warranty.
In exchange for this peace of mind, owners of CPO vehicles are required to adhere to GM's Scheduled Maintenance Program, which includes two visits over a period of two years or 24,000 miles (whichever comes first). In addition to performing multi-point inspections, this maintenance ensures that oil and filter changes are completed and that tires are rotated. This only adds to the assurance of reliability offered to certified GM owners.
But that's not all. GM recognizes the possibility of a customer deciding the car they had bought was not the right one for them. In this event, certified GM owners have the opportunity to return the vehicle within three days or 150 miles, and exchange it for a vehicle better suited to them.
Add in the option of a free three-month trial of both OnStar and SiriusXM satellite radio, and it shows that GM aids to add value. In addition to emergency crash assistance, the former provides navigation services, vehicle diagnostics, and roadside assistance. Newer models may also benefit from OnStar 4G LTE WiFi, further enhancing the passenger experience. The latter serves up over 150 channels, ensuring that there is something for everyone.
The Downside?
While the GM Certified program certainly offers a lot of incentive, arguments against buying a CPO vehicle are inevitable. At the end of the day, those arguments are exactly as you'd expect.
First, it's important to remember that any vehicle eligible for GM Certified status retains a higher resale value. That means that the dealer had to pay the previous owner more for it. On top of that, the inspection, as well as any repair and refurbishment, were done at a cost. With this in mind, it should be expected that any GM Certified vehicle would be priced higher than a non-certified counterpart (even if sold by the same dealer).
The second argument against would be that, regardless of GM Certified status, you are still buying a used car and, at some point, problems will arise.
In my opinion, both of these so-called arguments speak to common sense. They also do little to challenge the benefits of CPO vehicles for anyone that has already decided to shop for used versus new.
Is a Certified Pre-Owned the Right Chevy For You?
The choice is yours but, even at an increased cost, your search for a used car should include CPO vehicles. Any large investment, such as a vehicle purchase, is made easier with assurances of reliability – and that is exactly what a GM Certified vehicle provides in spades.