Calm Your Used Car Buying Nerves with DePaula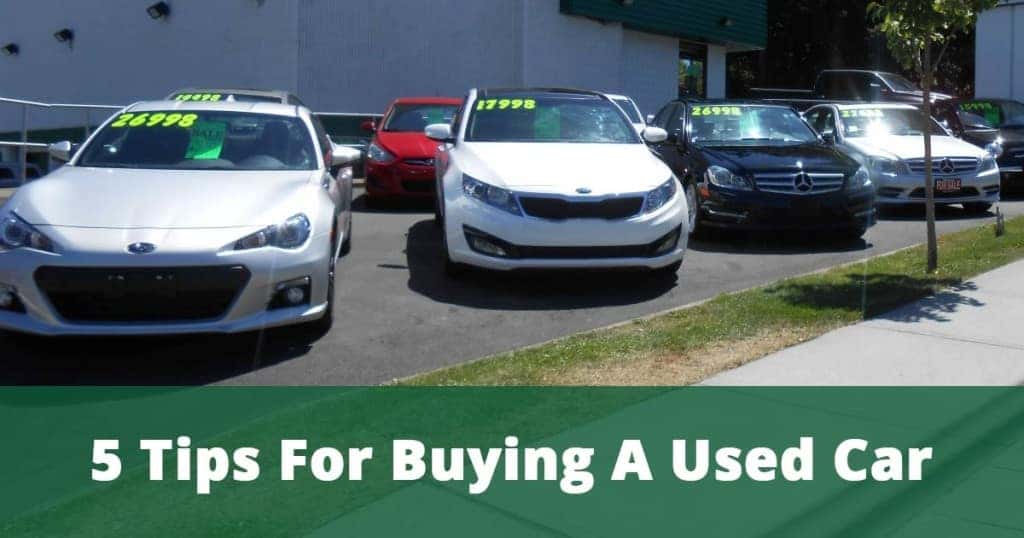 Buying a used car can be scary, but it doesn't have to be. When you choose the right dealership to assist you on your journey to buying a pre-owned vehicle, the sky is truly the limit. The used car buying industry has earned a bad reputation in the past, thanks to a few bad apples in the bunch of relatively good ones. Whether you have heard one horror story after another, or you yourself have experienced an unethical used car dealership firsthand, the good news is that there is hope with DePaula Used Cars. Albany, NY is the proud home of the most reputable used car dealership in the Northeast, that is working hard to restore the unfair notion that used car dealerships are all bad.
The Good, the Bad, and the Ugly of Used Car Shopping
Used cars are a great way to save people money, and allow them to get more bang for their buck. With the downside of the used car marketplace getting more traction thanks to social media sites, people have been shying away from buying pre-owned vehicles, when there is no real reason to. The best way to prepare yourself for a wonderful and successful used car purchase is to put in a little bit of elbow grease and do your research.
Let's take a look at some of the ways poorly run used car dealers have disappointed buyers in the past, and how DePaula Chevrolet offers a solution.
The Other Guys – Do not advertise true prices for vehicles: Unfortunately, this happens quite often. Used car lots want to get more people through their doors, so they advertise prices for used vehicles that do not reflect what buyers will actually end up paying. Flashy print ads, poorly executed (but enticing) commercials, and neon signs that make promises of the best deals in town, eventually show their true colors. If you encounter a used car ad that seems too good to be true, it probably is. A dealership that does not advertise honestly, is a dealership that won't treat their car shoppers with honesty or respect.
DePaula Chevrolet – Always posts up-front pricing on all vehicles: The price you see on a used car at DePaula, is the price you can expect to pay. We don't mess around with your hopes, or your money. If you see a vehicle listed for sale with DePaula Chevrolet in an advertisement, you will see the same price when you take the time to come down and see us in person – guaranteed.
The Other Guys – Treat their customers like a number: This is one of the worst, and likely the most common, complaints of used car shoppers. Used car dealerships that treat buyers like a number, almost always end up scamming people out of their hard-earned money. These places employ sales people who are more concerned about their cut of a sale, ie commission, rather than the satisfaction of their customers.
DePaula Chevrolet – Treats customers like family: At DePaula Chevrolet, you will be treated like a member of our large extended family. When you put your trust in us for your next new-to-you car purchase, you can bet that we take that seriously. We understand that you aren't a number, but a person. Our entire sales team is respectful, courteous, and is only interested in seeing you leave our showroom with a smile on your face – regardless of whether it's in a new vehicle or not.
The Other Guys – Use high-pressure sales tactics: Convincing a car shopper that they should spend outside of their budgets is not only irresponsible but unethical. As a buyer, you are the only person who knows for certain what you can spend on a monthly car payment, which is why no one else should dictate that number for you. Desperate high-pressure sales tactics are the fastest way for a used car shopper to regret his or her purchase decision and possibly fall into a pit of debt.
DePaula Chevrolet – Won't pressure you into a decision: Bottom line. No ifs, ands, or buts. If you come down to DePaula Chevrolet hoping for a salesman to tell you which used car to buy, you aren't in the right place. The sales team at Depaula Used Cars is knowledgeable and will offer shoppers all of the information they need to make an informed decision that is right for their unique situations. Buyer's remorse is something that DePaula Chevrolet hope never to associate with, which is great news for shoppers who want to find a quality pre-owned vehicle, without breaking the bank.
The Other Guys – Don't care about what happens after you leave: That is, unless, you don't end up buying a car that day. Other used car lots resort to badgering and relentless calls to get you back in to finalize your purchase, and ignore you altogether once you do. After you drive home in your newly acquired used car, the other guys will be counting their money, without giving you a second thought.
DePaula Chevrolet – Is invested in our customers: Remember how we said that everyone who comes into DePaula Chevrolet is a part of our family? That philosophy goes hand in hand with how we feel about you once you buy a car from us. DePaula Chevrolet is truly committed to exceptional customer service, which is why we like to follow up and see how you are doing with your new-to-you car, truck, or SUV. In the rare event that something goes wrong, you can bet that our team is here to help make things right, quickly.
Calm Those Car Buying Nerves with DePaula Chevrolet
Buying a pre-owned car doesn't have to feel like a gamble going down at an underground casino. When you find a reputable dealership like DePaula Chevrolet for your pre-owned vehicle needs, those nerves and feelings of uneasiness melt away. The gamble turns into a sure bet, and your hard earned money is put to good use, on a high-quality vehicle you know you can depend on. Come down to visit us at DePaula Chevrolet today, and see what a difference the DePaula name truly makes.