Buying Your Used Car with DePaula Chevrolet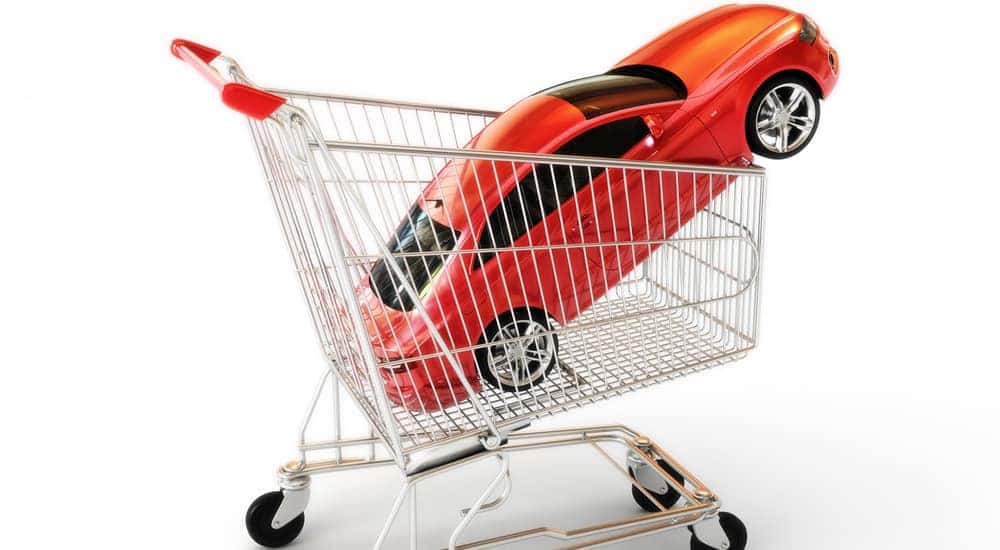 Whether you are looking for a car, truck, or SUV, DePaula Chevrolet, located in Albany, NY, should be the first place you look. We simply don't want you wasting your time with other dealerships, because we have so much more to offer. At DePaula Chevy, we take great pride in our used cars. With top quality pre-owned vehicles from Chevy, Honda, Ford, Dodge, Hyundai, and even luxury cars like BMW and Mercedes-Benz, we have a vehicle for everyone.
We are considered a number one destination for buying used cars for sale in the northeast because of that enormous inventory. And we don't just sell "used" cars. Our cars are vetted and certified. Our expert technicians have also thoroughly inspected each vehicle. And while they are of the highest quality, you can still find a great pre-owned vehicle in our lot for under $15,000. That's almost unbelievable, but we make it possible because we want you to know we value your budget and are respectful of your needs. We have pre-owned vehicles that are like-new, and you won't regret coming down to our showroom to see them for yourself.
Understandably you may still be wary of dealerships, as we know a lot of them are not trustworthy. That's a sad fact about our industry, but because we know this, we know what not to do. We are not a used car lot staffed with an unhelpful sales staff. We are a trusted professional dealership with knowledgeable staff. We have a high set of ethical practices. So, while you might not be sure, or if you've had a bad experience in the past, we are here to reassure you. The following is a list of reasons you can trust us, and why our customers feel we are set apart from those other guys.
We Focus On The Customer
The customer is number one to us here at DePaula Chevrolet. We treat salesmanship differently than what you might be used to, and we want to stand out in that way. We like to call ourselves customer-focused, meaning that our sales are not the focus, but maintaining a relationship with you is our focus. That is why our team is trained to be valuable to you, so when you purchase a used car for sale from us, you drive away feeling like you made the best decision possible. We know that sometimes this process can be nerve-wracking. You might have a list of concerns you need to cover with us, and we are more than happy to walk through it with you. At DePaula Chevrolet we are always respectful of your financial concerns, and never want to saddle you with pricing, or burden you with a purchase you are not 100% sure about.
We are Always Available
One of the ways that we at DePaula Chevy can be available to our customers 24/7 is through our website. The website itself is highly interactive and includes the very popular chat feature making a representative from DePaula Chevrolet available from early in the morning until the middle of the night. If you wish to speak to us in another way, you can always email us, or give us a call. The fact is that we are always here for you, and our doors are almost always open.
We Don't Play Games with Pricing
Since we have that customer-focus approach to sales, that means we are in the business of making you happy, and we are not all about the bottom line. Other dealerships tend to intimidate their customers into spending too much, or even worse make their customers feel as if they have to do all the work if they want to haggle with pricing. But at DePaula Chevrolet we believe our pricing is always transparent, fair, and affordable. And we want to ensure that you and the dealer are always on the same page in making that final decision. We won't let you walk away wondering if you got a good deal with us. We want you to leave us knowing that you got the best deal possible. Again, it is important that you feel we were friendly, courteous, and understanding, and we don't feel we've done our job right if you don't leave with a smile on your face. Our up-front pricing simplified the entire stressful process of buying a used car for sale. Ultimately, we value the time you took out of your day to spend with us, and we are flattered to be your choice of dealership.
We Offer You Instant Cash
We offer swift and accurate car appraisals at DePaula Chevrolet. We know that the car you have is a great asset to you and we want to offer you what its top value is. Not only that but we give you that amount, in cash, on the spot! Many customers who sell their cars to us feel the ultimate relief of not having to go through selling their car privately, which can be such a hassle. Often private buyers will try to rip you off. We don't do this at DePaula Chevy. And we want to make buying your replacement vehicle a one-stop shopping process. So look no further!
We Have a VIP Program
You know what that means: discounts, rewards, and other incredible perks. Come see for yourself what you could be missing out on that other dealerships simply do not offer their customers.
We hope we gave you enough reasons to consider us here at DePaula Chevrolet for your next used car purchase. We are a staple in the community of Albany, and our previous customers will vouch for us. They keep coming back, and we know you will too. That's because we deal in quality, and reliability, and value. So if you're looking for used cars for sale, come visit us at our DePaula Chevrolet showroom and find out for yourself today!