Beyond The Cars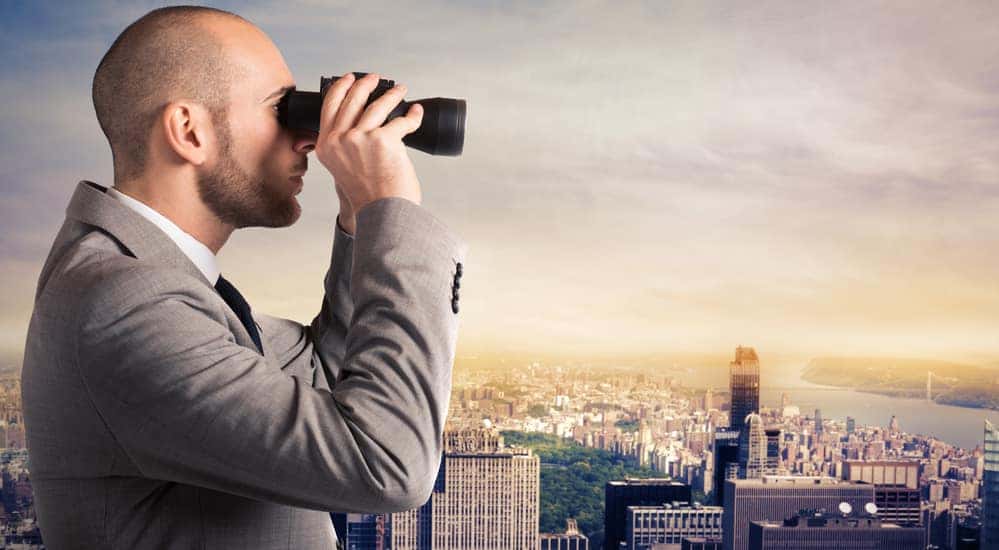 Most dealerships are all about the car. A whole sea of vehicles from one end to the other dominates what most people see when coming to a lot like DePaula Chevy. Even though a good dealership should be about the car, there's more to a dealership beyond the vehicles it sells. In fact, a great dealership like DePaula Chevy can be a great resource for almost all of your automotive needs as they come up. Owning a vehicle requires maintenance and upkeep as time goes on. At some point, the occasional repair or upgrade might be required as well. Even if you can do a lot of this work yourself if you have the experience and equipment, you can save a lot of time and effort by taking your car to a trusted dealership. Here is a look beyond the cars that we sell. To be one of the best car dealerships around in Albany NY, DePaula Chevy takes our services to the next level. Whether you're looking for a new car or not, there's something almost everyone who visits us can get.
The Service Department
We rival virtually any automotive shop out there. In fact, many of our mechanics come with years of experience working in a variety of shops and dealerships. As a result, we are confident that our service department is one of the best in the area. Since they specialize in Chevy and other GM vehicles, they also know how to take care of this brand more than the competition.
We staff our service department with the absolute best in the industry. Most of our mechanics have years of experience working with GM-specific cars. This means they know the ins and outs of each Chevy, GMC, and Buick model. This familiarity allows them to diagnose and fix issues much quicker than the average mechanic.
Our service department also has some of the top diagnostic and repair equipment around. This equipment allows our mechanics to get the job done quickly and effectively. From bumper-to-bumper, our mechanics are well-equipped to handle a whole variety of issues that can come up.
Finally, all of our parts and upgrades come straight from the source. We use nothing but the best factory and aftermarket parts to make sure any work we do will be automatically compatible with your vehicle. You don't have to worry about any additional issues in the future that result from improper repair work. We like to give you the extra peace of mind in knowing that the work we do is done once and done right.
Financial Help
Dealerships have largely taken over the role of traditional banks and credit unions in recent years. When you're trying to figure out how to afford and pay for the car of your dreams, it's helpful to go somewhere that knows everything about automotive financing. Instead of having to go shopping around, applying to different local banks, all you have to do is stop by our financing department.
Our financial experts know all the different possibilities and options available to you in terms of automotive financing. This includes typical auto loans, leasing agreements, payment plans, and other financing routes. Best of all, we work with other financial institutes and lending providers to try to get you the best deal. All you have to do is fill out a single application to start getting competitive results and offers.
Since automotive financing can be a difficult thing to understand, our staff is also on hand to answer any questions you may have at any point in the process. We like to give you the information you need in a clear and concise manner. In other words, we make sure you understand everything you need to before making any final decisions. This way, we can ensure we give you the best experience when you're buying a new car.
General Customer Service
Selling great cars is a means to an end. That end is your satisfaction. Customer service and satisfaction are one of the most important areas of our business model at DePaula Chevy. This is because we know that happy customers are good for business. More importantly, we also understand that the relationship between the customer and dealership is the blood of the automotive industry.
Everything we do from the moment you walk through our doors or contact us online is done to meet your needs. When you're looking for a new or used vehicle, our service staff is there to present options, arrange test drives, help with research, or anything else you may need depending on where you are in the process. Sometimes, our customers come in knowing exactly what they want. Other times, they only know they need a new vehicle at some point. Regardless of where you are, our service staff will cater to what you need or want at any given point.
Even if you aren't buying a new vehicle, the customer service doesn't end there. You can come in anytime for assistance with an existing vehicle or just to see what is rolling out of the GM factories these days. Our inventory is always open to check out anytime you want.
Making DePaula Chevy Your Home
When it comes to customer service, we like to think that we take the best approach around. That approach is simple: make you as happy as possible anyway we can. Whether we are selling you a vehicle or just providing some additional services, we know that you expect a lot from a dealership. That is why it is our goal to keep you coming back, so we know we are doing a good job.
If you have never visited DePaula Chevy and want to check out what we have to offer, taking the first step is simple. Come to our dealership for a personal visit or contact us by phone or email. We are always available to take your questions, provide more information, or get you started down the road towards your next main ride.