Best Used Cars for the Best Summer Drives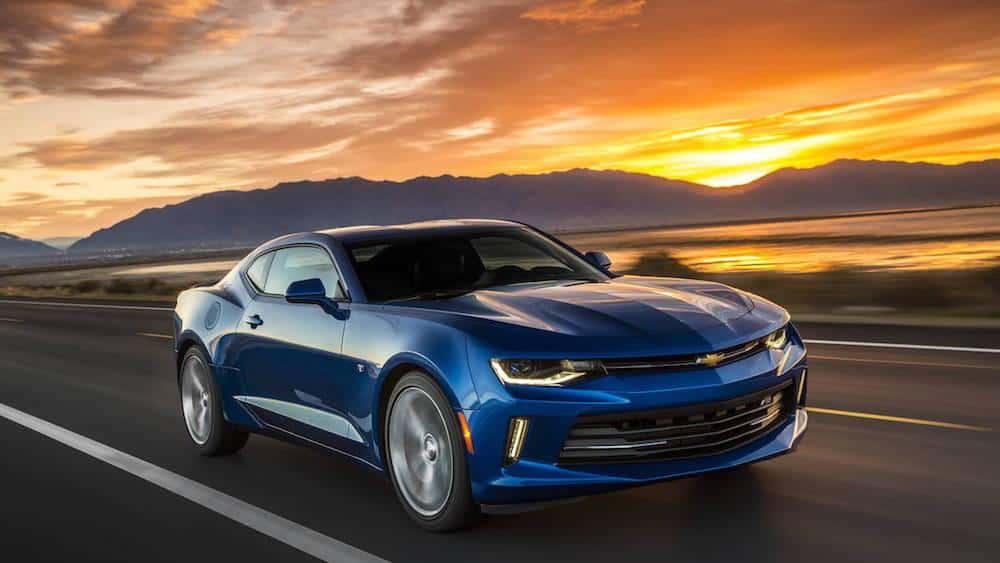 The days are growing longer, flowers are blooming, and summer is nearly upon us. If you're perusing ads for used cars in Albany, New York, and are having a hard time deciding, let your summer itinerary dictate what kind of vehicle you'll need. For example, from Albany you can enjoy many different scenic drives and weekend getaways in the summer months. So what kind of used vehicle will enhance your road trip?
The answer is, it depends! For a long trip, an MPG champ might be the right fit. If you're taking the entire family or lugging lots of gear, an SUV or truck makes a solid choice. On the other hand, convertibles and vehicles with large windows will provide the best views on those scenic drives.
Whatever your specific plans, you'll need the right vehicle to make your trip as comfortable and fun as possible. Here are some of the best used cars for sale that are great for scenic drives, and a few suggestions where you can take them.
2014—2016 Chevy Impala
A large sedan, the Impala is a great choice for family outings. Beginning with the 2014 model, the Impala offers a large interior with plenty of leg room. You'll find the Impala not only comfortable but super quiet, thanks to acoustic glass, triple door seals, and extra foam in the body. Ten standard airbags provide safety, and you'll likely find a model with other features like lane-departure warnings, side blind zone alerts, rear parking assist, and adaptive cruise control.
You can find the 2014 to 2016 range with three engine choices, but the beefy 3.6L V6 with 305 horsepower delivers the acceleration you'll want on a summer drive. Optional features that will round out your drive include power moon roof, Bluetooth, and wireless charging for compatible smartphones.
2016 Camaro
If you don't need a family-sized vehicle, the C6 Chevy Camaro is a great used car for scenic drives. It delivers plenty of power, with up to six engine performance combinations built on three available engines: A 2.0L turbo four (270 hp), a 3.6L V6 (330 hp) and a 6.2L LT1 V8 (440 hp).
The C6 Camaro also outshines older models for overall driving experience. It shed over 300 pounds compared to the C5 and delivers a smoother ride and exceptional braking. You'll get this performance whether you choose a coupe or a convertible, but you just can't beat a convertible for sightseeing and scenic drives. Putting the top down literally opens up the world to you. You can open the top at speeds up to 30 mph or use the FOB when the car is parked. How's that for fun?
2015 Chevy Colorado
That's right: a midsize pickup, the Chevy Colorado gets high marks for hitting the highway in the summer. It's designed for both daily use and for hauling, which makes it a super-capable road trip vehicle.
The Colorado offers a roomy interior and comfortable bucket seats that make it more trip-friendly than most other pickups. You'll also enjoy infotainment and convenient WiFi connectivity options. Though the Colorado offers a 2.8L Duramax LWN turbodiesel engine, you'll likely prefer the 2.5L Ecotec I4 or 3.6L LFX V6.
When shopping for a used Colorado, look for the Z71 off-road package. This includes a suspension that delivers smooth handling on curves and unpaved roads. It also provides a great balance of off-road and city driving, so the Colorado keeps all options open when you're out on a scenic drive. This package offers other nice touches you'll appreciate on a road trip, like fog lamps, hill descent control, and locking differential for increased traction. The Colorado will give you that extra peace of mind that you can handle anything your trip throws at you.
2015 Chevy Suburban
For scenic drives with the whole family, or for the outdoor adventurer who packs lots of gear, a used 2015 Suburban makes the perfect choice. This large SUV accommodates up to nine people, thanks to fold-down second and third seats. The Suburban's EcoTec3 5.3L V8 generates 355 horsepower and 383 lb.-ft. of torque, so you'll have ample power for your summer drive. Built for outdoor adventurers, the Suburban boasts a towing capacity of 8,300 lbs. The 2015 even gets 16 mpg city and 23 mpg highway, good fuel economy for a vehicle its size.
The LS comes packed with standards, such as a rearview backup camera, rear parking sensors, and Bluetooth connectivity for smartphones. A Blu-ray compatible media player will keep the kids entertained, while 12 USB ports and power outlets will charge any device you have with you. The LT and LTZ trims expand your options with adaptive cruise control, blind-spot sensors, a lane drift alert system, and more. Add surprisingly good handling and a smooth ride and the 2015 Suburban will make any scenic drive even more enjoyable.
2014 Corvette Stingray
The C7 Corvette marked the return of the Stingray name, used for the first time since the 1968 C3. It also won the Automobile of the Year award from Automobile Magazine and Performance Car of the Year from Road & Track.
The C7 balances its muscle car roots with a sleek, modern feel and exceptional performance. Its 6.2L V8 engine is quiet and docile at "normal" highway speeds, but shows its true ferocity when you open it up. With 450 horsepower and 450 lb.-ft. of torque, the C7 achieves 0 to 60 in less than four seconds. In other words, you won't have any trouble accelerating to pass a pokey RV or trailer-hauler.
And you won't sacrifice economy for all that power, as the 2014 delivers 16 mpg city and 29 highway. A hood scoop and side vents add aerodynamic stability, and you'll be amazed at the Stingray's road-gripping and curb-hugging capability. A lightweight but sturdy chassis practically glides over bumpy roads.
Look for the 3LT interior package, which includes a 10-speaker Bose audio system, HD radio, color HUD, and heated and ventilated seats. The Z51 performance package includes many other features that improve engine performance and handling.
The C7 is available as a coupe or convertible. If your summer drive includes scenic views from the highway, go with the convertible for maximum visibility—and coolness!
Scenic Drives Within Easy Reach of Albany
Now that you have the perfect used vehicle for your summer drive, where can you go? Albany is perfectly situated near several breathtaking locations you can enjoy by car, and some with great outdoor attractions you'll gladly get out of the car for.
Catskills
In less than two hours, you and your summer fun car can be in the gorgeous Catskills. These mountains offer plenty of beautiful landscapes as well as cultural attractions, historical sites, and restaurants. Highlights include the Mountain Cloves Scenic Byway in the Northern Catskills, whose 41 miles of mountains, valleys, and waterfalls have inspired artists for generations; Scenic Route 30 and its many historic towns; and Route 23A and the legendary Kaaterskill Falls.
Adirondacks
North of Albany, the Adirondacks offer stunning landscapes along miles of looping, scenic byways, including the Lake to Lochs Passage along Lake Champlain, the Revolutionary Trail and its historic military sites, and the Seaway Trail, which winds around Lake Ontario. Lakes, farms, forests, covered bridges–the Adirondacks has it all.
Finger Lakes Wine Region
About three hours to the west of Albany lies the beautiful Finger Lakes Wine Region, which boasts the second largest concentration of wineries in the United States. You can meander around gorgeous lakes and through picturesque towns and vineyards for hours, so you'll want to make this trip a long weekend. In addition to eating and drinking around the area, take advantage of activities like canoeing, kayaking, hiking, and horseback riding.
Whatever your tastes and whichever scenic drives you'll enjoy this summer, there's an affordable used car that's the perfect fit. The choice is yours!