Before You Buy Used, Know What to Look For in a Dealership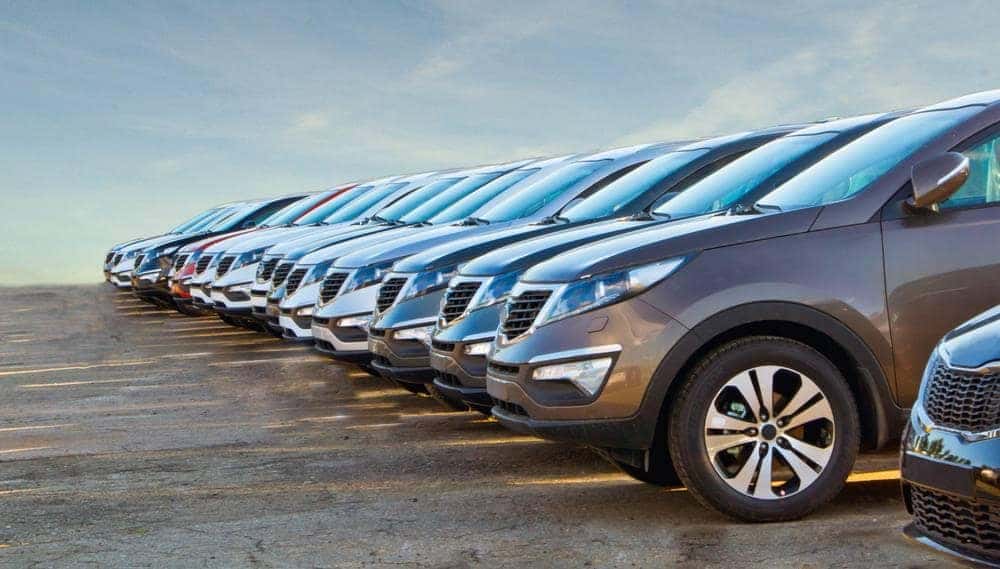 The used car marketplace is overflowing with exceptional options, thanks to the boom in new car leases three years ago. With more gently used versions of your favorite cars, trucks, and SUVs available at local used car dealerships than ever before, now is a great time to make that new-to-you car purchase you have been anticipating. Before you head off to your favorite family owned dealership, DePaula Chevrolet – after a disappointing visit to CarMax – check out some things you should be on the lookout for as you embark on your used car buying journey.
5 Things to Consider When Buying Used
Buying a pre-owned vehicle can simultaneously be one of the most exciting, but also scariest, purchases in your adult life. It is important to have fun while shopping, but it's equally important to take the process seriously. With a small amount of research and time, you will be well on your way to making the perfect used car purchase that will benefit you for years down the road.
The massive inventory of used cars expected on dealership lots this year can be intimidating but offers an incredible opportunity for buyers to get exactly what they want, at a reasonable price. Brushing up on your used car buying tips before heading to the dealership is always a good idea, so take a moment to check each one out below. Before you know it, you will be well on your way to owning the used car of your dreams.
Figure Out Your Needs: When shopping for a big ticket item like a car, it can be easy to get caught up in the bells and whistles. While the high-end luxury cars are nice to have, they may not be the most practical for your needs, or your budget. Sitting down and writing out what you need your vehicle to have will help you determine which items are frivolous, and which ones are necessary. Consider what you will be using your vehicle for on a daily basis, and what amenities and features will help you better accomplish those tasks. Making this list first, will help clarify your budget going forward.
Decide on a Budget: Just as it can be easy to want more than you need in a new-to-you car, it can also be difficult to remain within a realistic budget. As difficult as that may be, it is important to sit down and calculate your monthly expenses in order to arrive at an appropriate budget. If you plan to finance your vehicle rather than pay for it up front, this is also a good time to get pre-approved for a loan. Remember, just because a financial institution will loan you the money, doesn't mean you should spend it. Work within your means, not within the parameters of someone else's.
Find a Reputable Dealership: The world has no shortage of used car dealerships, especially here in the Albany area. Rather than opt for a location that is most convenient geographically, do a little bit of digging before you commit to a single used car dealership. Ask your friends and family for recommendations, and look at what prior customers had to say about their experiences with a particular location. Places like CarMax tend to deliver a less personalized experience, due in large part to the fact that they are part of a corporation, and not a family run business like DePaula Chevrolet. Consider what is most important to you in a car buying experience, and choose a dealership based on those qualities.
Meet with a Salesperson: Once you find a location you are happy with, pay it a visit! Go on a day that you aren't planning to actually purchase a car, and get a feel for the dealership. Find a salesperson that you are comfortable with, and ask a lot of questions. Even though you aren't planning to sign any paperwork that day, make it clear that you intend to buy a used car in the near future. If the salesman or woman ends up pushing you, or making you feel uncomfortable, reconsider your decision. Remember – you are the customer, and the customer is always right. Prior to leaving, make sure you get the name and hours of the salesperson you met with, so that when the time comes to make your used car purchase, he or she will be able to work with you.
Know What You Want: This might just be the hardest part of car shopping. It's the reason why so many shoppers end up with the dreaded buyer's remorse, but it can also be easily avoided with a small amount of research. After going through your list of must-haves, and desires, take a look at the different makes and models that fit into your criteria. Look at model years, and which ones are better suited for long term dependability and reliability. Research safety ratings, and look at what past buyers have to say about the vehicle you are interested in buying.
CarMax vs DePaula Chevrolet
There are a lot of reasons why area residents prefer buying their pre-owned vehicles at DePaula Chevrolet. Whether it's the community connection, the enhanced customer experience, or the incredible staff – there is no better place to make your next used car purchase than at DePaula Chevrolet. While we assume the team of sales personnel at CarMax is friendly, we know for certain that it cannot compare to the team at DePaula Chevrolet. The used vehicles we sell are the highest of quality, but our people are the driving force behind why more shoppers make their way back to our family owned business time and again.
Take some time to consider what you want out of your used vehicle purchase by following the steps outlined above, and then come down to DePaula Chevrolet and speak with the team that makes our dealership so unique. We guarantee that there is no other used car dealership quite like DePaula Chevrolet anywhere else. Come down today and discover what so many of our loyal shoppers already know.