Be Prepared: What to Know Before Buying a Used Car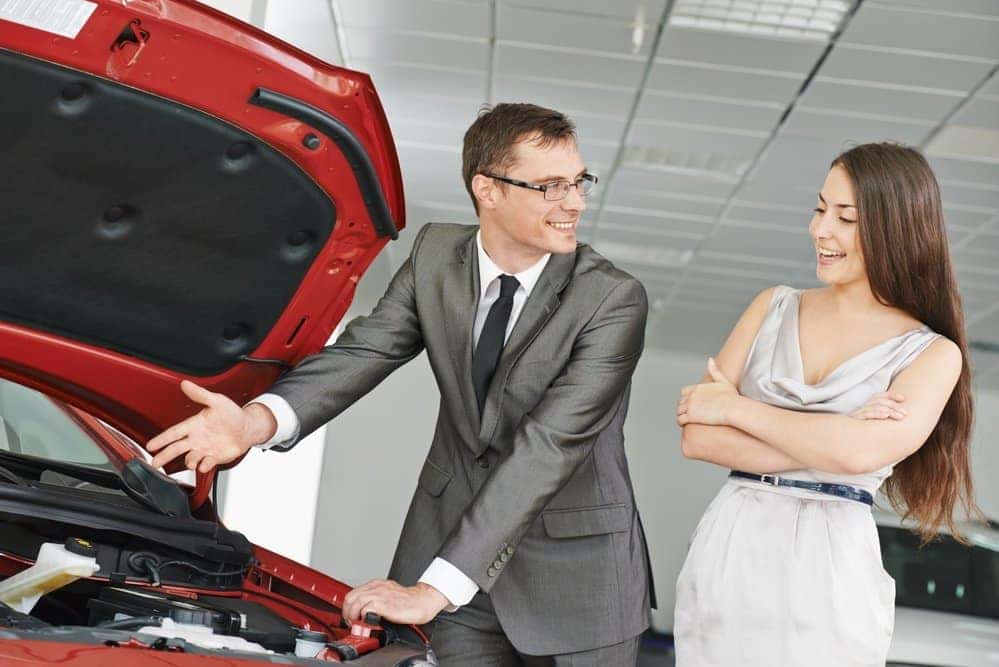 So you've had your car for a while now, loved it, and treated it well. But you're starting to think about moving on. Maybe it's you: you're just ready for something a little newer, shinier, exciting. Maybe it's the car: it's tired, rundown, the costs of repairs are outweighing the cost of a new car. But either way, you know it's time to take the plunge and make one of the toughest purchases out there: the used car purchase.
Whereas leasing or buying brand new is easy – you just go to the dealer, pick out the car you love and let them handle the rest of the work, buying used can be more of a challenge. But the work is worth it: you'll save money buying a car that's even just a model year older than the cars on the lot, and you may even be able to buy "more" car – think fancier trim, nicer upgrades – than you could if you spent that money to drive a new car off the lot. But before you rush out to your nearest used car dealer, do yourself a favor and be prepared before you even step on the lot. You'll save yourself time, money, and hassle – and you can't put a price on that.
Know Yourself
It might sound obvious, but don't even think about heading to the used car dealership "just to browse" if you haven't taken time to really reflect on what exactly you're looking for. Are you wanting to upgrade from a sedan to an SUV? Downgrade from an SUV to a hatchback? What are your needs with this new-to-you car? Think about things like cargo room: are you planning on hauling a lot of furniture/outdoors equipment/etc? Consider fuel economy: do you do a lot of long-distance driving or are you more of a stop-and-go city commuter? Take the time to focus on technology: what technological innovations are you really hoping to acquire in your used car? Bluetooth, wireless charging, Apple Carplay, Android Auto, WiFi capability, and a slew of safety features can all be yours depending on the make and model you end up purchasing. Of course, you may not get everything on your wish list, but if you at least have a solid idea of what you'd like to have in your car for the next few years, you'll be able to quickly eliminate cars that don't meet your basic requirements.
Next, move out of the daydream and into reality. Focus on your finances. This step is critical. You need to know what you can afford to spend and you need to stick to that number. Do not put yourself in a bad financial place because you didn't take the time to factor in your new-to-you car in your budget. Now is also the time to check your credit score and get an idea of what your financing options may look like. You can check your score for free once a year by requesting a copy from each of the three major credit-reporting agencies, which are Experian, TransUnion, and Equifax. Know your finances, budget and credit score, and you'll arm yourself with the knowledge you need to make the best used-car buying purchase possible.
Know the Deal(er)
The research continues in this next step, but this time you need to focus on finding the most reputable dealership. The best way to do this is through a combination of online research and good old-fashioned gossip. Ask around – surely your neighbors, friends or family have purchased a used car from a local dealer before…did they like the dealer? How has the car held up? Would they purchase another used car from that dealer again? They say that word-of-mouth is the best advertising, so use it to your advantage and ask as many people as possible if they have recommendations on where to buy your used car.
Once you've found an honest dealer, it's time to do some research on the cars. By now you should have at least started to narrow your search down to a few cars or SUVs that suit your needs, so the next step is to hop online and find the invoice price of each model. You want to look for invoice price and not the MSRP – the difference is that the MSRP includes profit for the dealer, whereas the invoice price is what the dealer paid the manufacturer for the car. Know the invoice price, and you'll be able to leverage it for some bargaining power. You want your purchase price to fall closer to the invoice price than the MSRP, so it's imperative you take the time to do this bit of legwork.
Additionally, you can save even more money if you take the time to see what rebates you may qualify for. A few examples of common rebates are first-time buyer programs, college graduate rebates or military discounts. Look on both the manufacturer's and the dealership's websites to find out if you qualify for any of the rebates or special financing offers and be sure to bring that information with you when it's time to negotiate the price of your used car.
Once you've found a trusted dealer, located the car you'd like to purchase, and have started negotiating financing, it's a good idea to call your local bank or credit union to see what type of a loan they can offer you. They may be able to get you a few percentage points lower on the loan, and those points equal money. Additionally, it can be worthwhile to visit a few other dealers to see what prices, rates, and rebates they are currently offering. Again, bring all of this information to the bargaining table when it's time to finalize the price of your car.
Know the Cars
Finally, make sure you have done your due diligence when it comes to actually choosing your new-used car. It's easy to be sucked in by cool paint jobs, sleek interiors or sexy tech features, but use sites like Edmunds and Kelley Blue Book to research the make and model of the car you're interested in. Is it reliable? Have there been recalls? What do most reviewers think of the quality of the ride and the power in the engine? Has the car been tested by the NHTSA and IIHS and if so, what were the safety ratings? With the internet at your disposal, it will take you no time to learn about the make and model of the car you're after.
Once you know about the car in general, it's time to learn specifics. Use CARFAX to research the history of that precise car by inputting the VIN number. CARFAX will give you a free history report on the car including any major accidents the car may have been in. Absolutely do not even consider buying the car until you've run the CARFAX – in fact, the dealer should be able to provide it for you.
Knowledge is Money
Yes, doing all this research may take a little extra time than you were planning on putting into your used car search, but you'll be amazed at how true it is that "knowledge is power" – although in this case, it's really "knowledge is money" because you'll certainly be saving quite a bit just by investing some time into researching the best used car options out there for you.