Bad Car Buying Habits You Should Avoid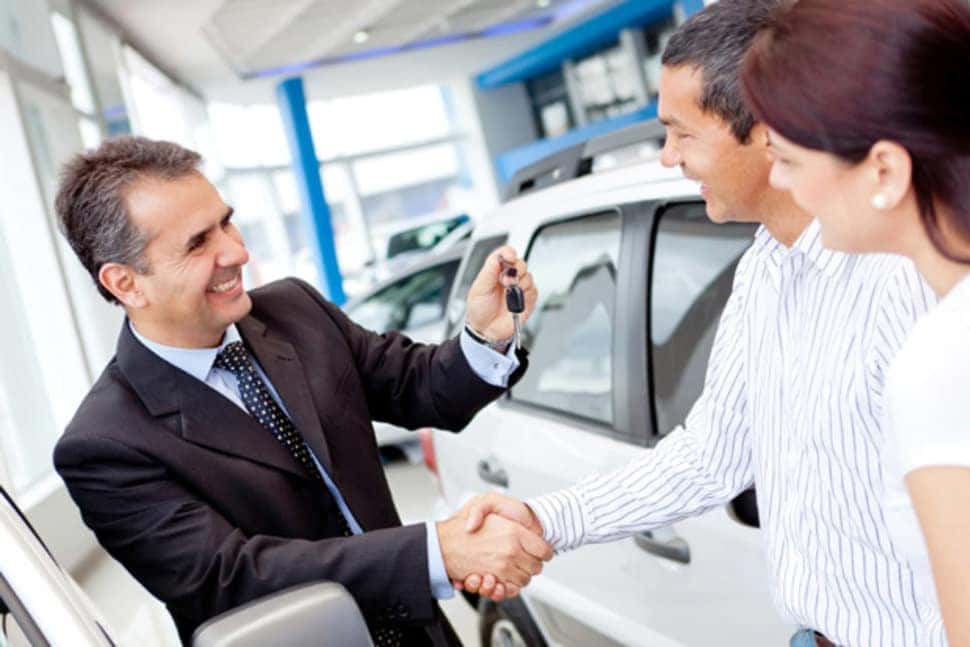 Anything in life that is worth doing, takes at least a small amount of effort. Not only does putting forth effort make a task automatically more important, it also holds us accountable for our actions. Rather than make a major purchase decision on the fly, like randomly choosing a vehicle from a large inventory of used cars, Albany, NY residents have a better option with DePaula Used Cars. As a local used car dealership focused on the customer, and not solely on its bottom line, DePaula is a name that used car shoppers know they can trust. Even the most trustworthy and reputable dealership, however, is not immune to some of the mistakes that car shoppers can end up making on their journeys to purchase a pre-owned vehicle. As much as a dealership might want to help you make the best decision possible, it is ultimately up to you, the buyer, who has the final say in what you end up doing with your hard earned money.
Buying a Used Car: Common Habits to Avoid
Just as important as practicing good habits while shopping around for a high-quality pre-owned car, is avoiding common mistakes made by used car buyers. Before you head down to the used car dealership to secure your next new-to-you car, truck, or SUV, check out some of these habits and learn how to avoid them. Whether you are already guilty of some of these or haven't yet committed any of them, be sure to keep them in the back of your mind as you begin your car buying journey.
Not Knowing Your Credit Score: I'm not entirely sure where the logic is in this most common car buying gaffe, but it happens all of the time. Car shoppers head into a dealership, with their heads in the air and zero clue as to what their credit scores might be. Just as a sick person who doesn't get treated by a doctor is still sick, so will a person's credit score remain bad, regardless of the failure to check it on a regular basis. Avoid the potential embarrassment of getting turned down for a used car loan, by knowing your credit standing prior to sitting across from the dealership's finance manager. There are plenty of free ways to see your score, without dinging your credit standing. Bottom line: Know Before You Go!
Neglecting to Research Ahead of Time: Remember that tidbit of wisdom from earlier about how anything in life that is worth doing takes effort? If you envisioned walking into a dealership without any sort of knowledge regarding the car you want to buy, then be prepared to have your world turned upside down. The internet is full of excellent resources, including those aimed at helping you make a sound car buying decision. KBB.com, Cars.com, and Edmunds.com are just a few of the resources available to you during your used car purchase – so take advantage of them. If you like a particular make and model, find out which year is the best to buy it used. Read satisfaction reviews, dependability studies, and what people liked or disliked about the vehicle you are considering. This small amount of research can go a very long way in helping you make a great used car buying decision. Take advantage of it, and don't end up regretting your used vehicle purchase.
Setting Your Budget Based on Monthly Payments: Knowing how much you can spend is a very good thing to be familiar with ahead of showing up at a dealership to buy a car. All too often, car shoppers seek out their next vehicles based on a monthly payment, rather than the overall cost. While this may help them visualize their budgets each month, it isn't the most accurate way to know what you will be spending. You can buy a $50,000 car and end up making low monthly payments – but in the end, you will still be paying for that full amount – plus interest! Do yourself a favor, and rather than seek out a car that fits into your ideal monthly payment plan, find one that features a realistic price that you are comfortable paying.
Not Thinking About Other Costs: Owning a car is expensive. Whether you spend $5,000 on a pre-owned vehicle, or $50,000 – the cost of car ownership can add up quickly. Placing a down payment on a vehicle and making monthly payments to a financial institution are just the start. When setting a budget, keep in mind that costs can surface that you may not anticipate. Aside from regular maintenance like oil changes, tire rotations, and paying for gas – you need to ensure that you have enough money set aside in the event that a major repair is needed. You also need to call insurance companies and find out how much it will cost to cover the vehicle you intend to buy. Remember – finding this information out after purchasing a car is too late. You can get insurance quotes before you buy a new or used car, and you should.
Neglecting to Secure Financing Ahead of Time: A car dealership will always offer financing options to buyers who aren't paying in cash. While this is great, it is also one-sided. Before you go down to a dealership, call around and see what other financial institutions have to offer in terms of finance rates and loan amounts. You may be surprised by how much these can vary, and doing your homework can help you save a bunch of money when it comes time to signing on the dotted line. Oftentimes, the financing rate at a dealership will be the lowest, but it doesn't hurt to look around and be certain when you make your final decision.
Buying a new or used car is a big deal, and should be treated as such. Don't walk into a dealership blindly, without first doing some research. Know what you are getting into before you get into it. Take these common car buying mistakes, and resolve not to make them on your upcoming used car purchase.