Albany Knows How to Do Pizza Right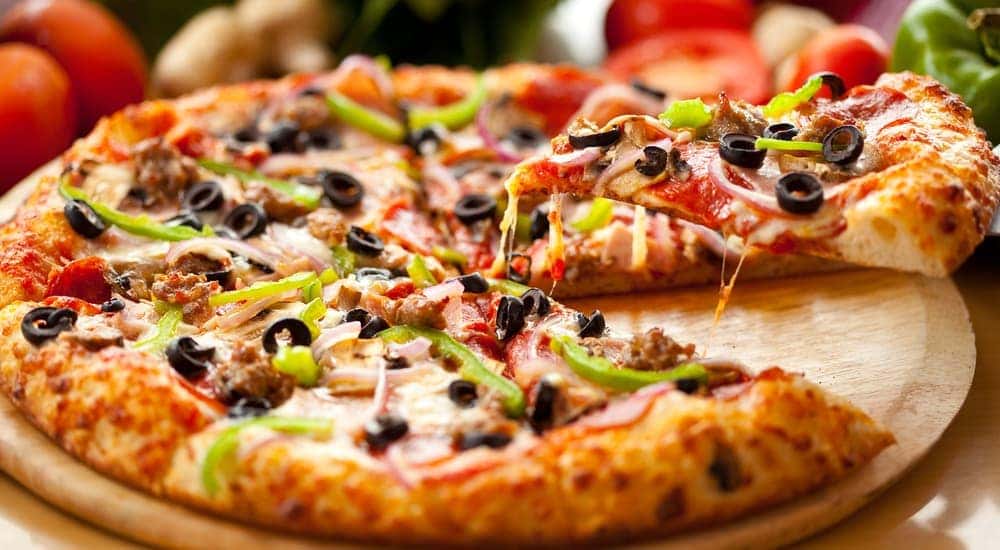 There are very few things that New Yorkers' love more than a good old-fashioned pizza pie. To celebrate our appreciation for great pizza near Albany, we wanted to share some insider tips on what visitors can expect from four of our favorite local gems. While these restaurants aren't exclusively located in Albany, NY, don't let that scare you away. We promise it'll take you less than 20 minutes to drive to any of the places we are about to discuss. Trust us, the quality you'll get is well worth a short drive. Once you're there, pull up a stool, unfold your napkin and savor a steaming hot slice!
DeFazio's Pizzeria on 266th 4th Street, Troy
Since 1991, DeFazio's Pizzeria has been firing up authentic Italian pizza in their wood grill. Before you even think about which toppings to choose, consider their selection of seven different types of pizza dough. You heard us right, seven. For traditional pizza-lovers, there's classic white dough. Depending on your dietary preferences, organic whole wheat, organic multigrain, and gluten-free options are also available (and just as tasty). For a little extra kick, opt for the spicy red pepper or garlic and herb pizza. There's also Brown's Brewing Brown Ale dough for the more daring pizza-eaters looking to try something new.
At DeFazio's, pizzas come in 12" or 16" rounds. Some of their more unique flavors include General Tso Pizza (chicken, broccoli and the signature Asian sauce), Bolognese Pizza (using their authentic Italian sauce), Chicken Pineapple Fra Diavolo Pizza (with a tantalizing combination of hot peppers and sweet pineapple) or the Smoked Mozzarella White Pizza (that smokey flavor is perfect in the wood grill). There are a number of vegan pizzas available as well, along with a generous selection of antipasto and pasta dishes. Meals are always complimented by their signature wood-grilled garlic bread. Find DeFazio's at their brick and mortar location, or enjoy a stromboli with a cookie outdoors from Monument Square Farmers' Market, Little Italy Farmers' Market, or William's Road Farmers' Market.
Marino's Flying Pizza and Restaurant on 1301 State Street, Schenectady
With over 50 years of experience, Marino's is a beloved family-owned establishment. Anna and Mario Marino opened it originally in 1970. Their handmade pizzas with homemade sauce have been a local hit ever since. Marino's is open late seven days a week, up until 1 am on Friday and Saturday nights. Although their pizza is a New York legend, they serve up lots of additional delicious, authentic Italian dishes that are well worth a try.
True to Marino's old-school vibe, they only accept cash. Along with pizzas, diners can choose from a menu of sandwiches, salads, seafood, and pasta. Classic dinner entrees on the menu include their famous Veal Parmigiana. Rather than quantity or variety, Marino's focuses on top quality food and service. Their dessert options are limited, but albeit lovely. Homemade rice pudding or a cup of gelato, with a piping hot espresso, make for the perfect finale to any of their satisfying meals.
Marisa's Place on 5 New Karner Road, Guilderland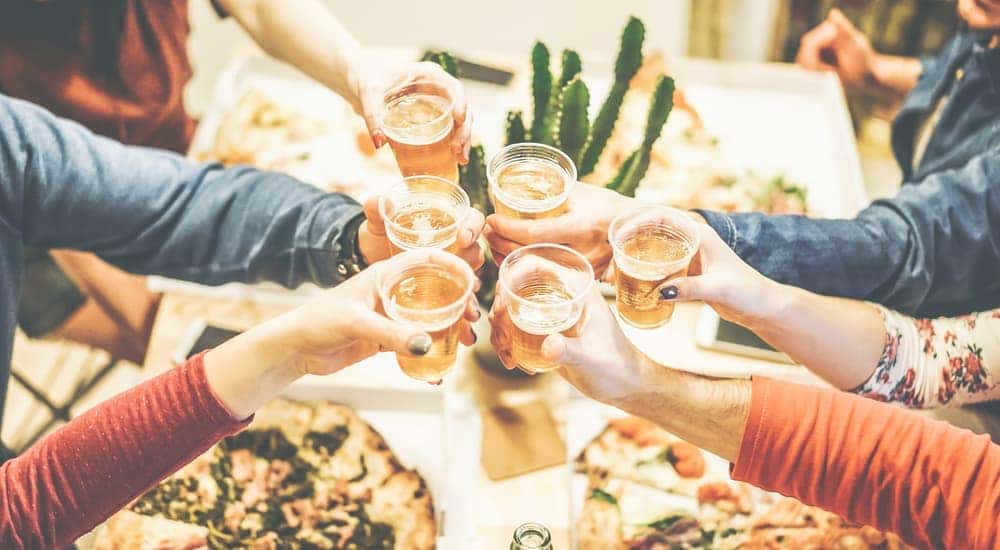 Marisa's Place crafts homemade Italian pizza from scratch with "that special Brooklyn touch." It's cozy, modern decor makes it a fabulous place to dine-in with close company while bonding over a hot meal. Grab a small table against the exposed brick wall at the bar, or choose a wooden seat under mood lighting in the dining room. Marisa's is closed on Sundays and Mondays, so make sure you plan to visit between their open hours on Tuesdays through Saturday. 
Tasty pizza selections include gorgonzola pizza or balsamic chicken pizza. If you aren't interested in their classic combinations as listed on the menu, you can always create your own pizza. With over twenty different toppings to choose from, the possibilities are truly endless. Homemade pasta fagioli is a staple on the menu, along with salads, subs, and three dinner options (always served with a side salad and bread). Their delightful dessert options include cannolis and chocolate mousse cake. You can also choose from an interesting array of tiramisu flavors, ranging from traditional to lemon, pistachio, and some seasonal varieties.
Little Anthony's on 1095 Central Avenue, Albany
Next time you're craving a good pizza, dine-in, take-out, or get some free delivery from Little Anthony's. They offer lots of options for everyone, from meat-lovers to vegans alike. This fourth-generation pizzeria uses a 90-year old family recipe to make their daily dough. Never canned, their pizzas are made with fresh vegetables and quality ingredients. Little Anthony's is open seven days per week, serving up their winning combination of quality food and customer service. Reviewers note their genuine Italian flavors, large variety of vegan pizzas and Italian dishes, crisped-to-perfection hot wings, and speedy delivery service.
A little ways north of New York City, Albany has no shortage of tasty, authentic pizza joints. Don't worry about navigating your way through the hustle and bustle of the Big Apple, enjoy a relaxing meal right here in Albany and the neighboring towns. Whether you're meeting up with a large group, or you stop in for a quick bite on your own, these family-run establishments will make you feel like a part of the family.