7 Reasons a Used Car is the Better Option Versus New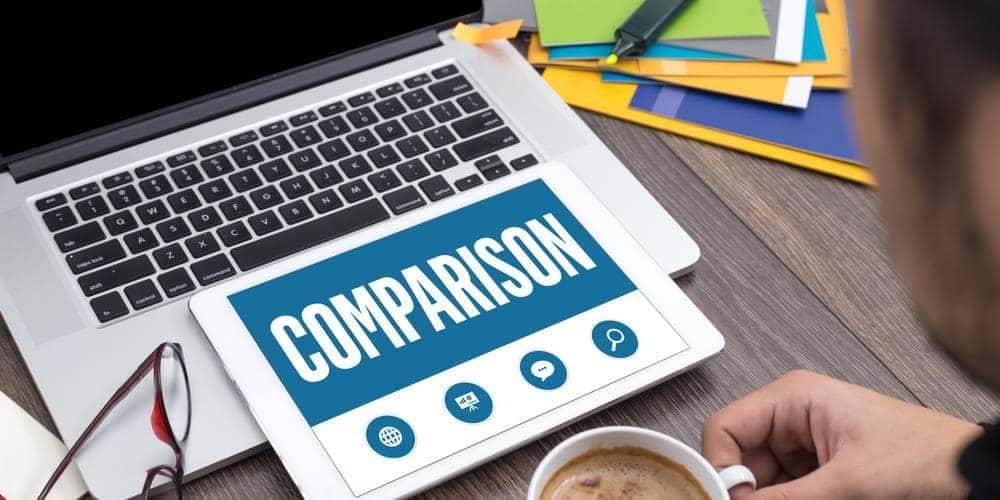 It's no secret that a used car may be a better value for drivers in search of a reliable, affordable option. For years, used car dealers and shoppers alike have expounded on the values of buying used, and the thousands of dollars saved by used car shoppers every year evidence that value. But even though most shoppers at used car dealers in Albany, NY vaguely understand why buying used is less expensive, many may not understand just why buying used is, in reality, the best option for many shoppers in search of something fresh to fill that hole in the driveway.
If you've hesitated to buy a used vehicle because you're unsure exactly why it's a better plan, or if you're looking for your first used car and you need a little motivation to step up the search, here's a look at some of the main reasons buying used is, in fact, a better deal for shoppers just about everywhere.
1. You'll Pay Less – Thanks to Zero Depreciation
To most shoppers, it's no surprise that used vehicles cost less than new. Obviously, vehicles that already feature high mileage and a history of previous drivers are going to be worth less than those that have only traveled a few miles or so around the new car lot. But when it comes to understanding the real savings behind shopping used, depreciation is really the main boon for shoppers.
Depreciation is really nothing more than the cost assigned to new cars simply for being new. That means almost every new car will lose a huge percentage of its value – sometimes even up to a third – the second it leaves the lot with its first owner, mileage, and stress to the vehicle notwithstanding. This is a cost that's typically absorbed by the first owner, and that means you can avoid this bloated expenditure by choosing used and ditching depreciation for good.
2. More Options Await When Buying Used
Take a visit to a used car dealer near you and you may just be surprised at the sheer wealth of options available to you. Compared to a new car lot, used dealerships can seem like a veritable treasure trove of excellent options, with vehicles as young as a few years to as experienced as a decade or more sitting side by side, often represented by many makes, models, and styles. This means you'll have an extremely wide selection when shopping at a respected used car dealer, and that can open up more opportunity than you'd find elsewhere – at prices that often can't be beaten.
3. Easier Financing at Your Fingertips
More often than not, finding good financing on a new (and more expensive) vehicle can be difficult. With used vehicles, this may not be as much of a problem. Not only do many used vehicle dealers offer lower prices, to begin with, but many may even offer on-the-spot financing to help make the purchasing process as easy as can be, even for those with poor credit. Plus, you may just be able to shop for vehicles by monthly payment, and that can be a serious boost to planning payments in the long term.
4. Transparent History Reports
Ask the average car buyer if they trust used car dealers and you're likely not to get too many positive responses – and it's all due to fear of the infamous lemon. Buyers everywhere fear being ripped off on a vehicle that's not worth its muster, and the urge to avoid used vehicles in the name of avoiding a lemon seems like common sense.
But with the easy availability of detailed vehicle history reports attached to most modern used vehicles, it can be easier than ever to get a feel for exactly what a pre-owned vehicle has been through, what kinds of repairs it has faced in the past, and what you can expect moving forward.
5. Avoid Recalls with a Reliable Used Car
Although touted as safer than pre-owned cars by manufacturers and dealers everywhere, the fact is that new cars are not without their problems. Just take, for example, the frequency of recalls experienced by today's used vehicles – often, it seems, due to issues with the complex computer systems built into the heart of most new vehicles. On used vehicles, you may just avoid many of the recalls and not-yet-caught issues found on new vehicles.
6. Count on Certified Pre-Owned
Although most used car drivers may be able to rely on detailed vehicle history reports and the reliability of a well-tested vehicle before settling on their new pre-owned vehicles, sometimes that assurance just isn't enough – and that's where Certified Pre-Owned vehicles really come in handy. These used vehicles come backed with the guarantee of either the manufacturer or a third-party mechanic and often comes complete with a full inspection and even an extended warranty to keep you rolling issue-free for thousands of miles. This can be real savings for many drivers and can offer peace of mind not found in other used cars.
7. A More Sustainable Way to Shop
It's always nice to have a fresh, new vehicle to play with, especially one full of all the latest tech and added amenities to make your drive more enjoyable than ever. But for those looking to shop sustainably and drive cars that don't do undue damage to the planet, shopping used may just be a step in the right direction.
That's because every new car on the road represents more energy and more raw materials wasted, often with the added environmental impact resulting from production processes. By choosing used, you're choosing to give a car that's already on the road and ready to roll the second shot, meaning one less new vehicle has to be made to satisfy that need. This might just be better for the planet and can give many used car shoppers that peace of mind that only comes with choosing used.
Whatever your reason, a pre-owned car is an excellent choice no matter what your situation may be. Take a look for yourself at your local car lot and see what's waiting – it may just be the best decision you make all year.