6 Reasons To Buy Used Trucks In Albany, NY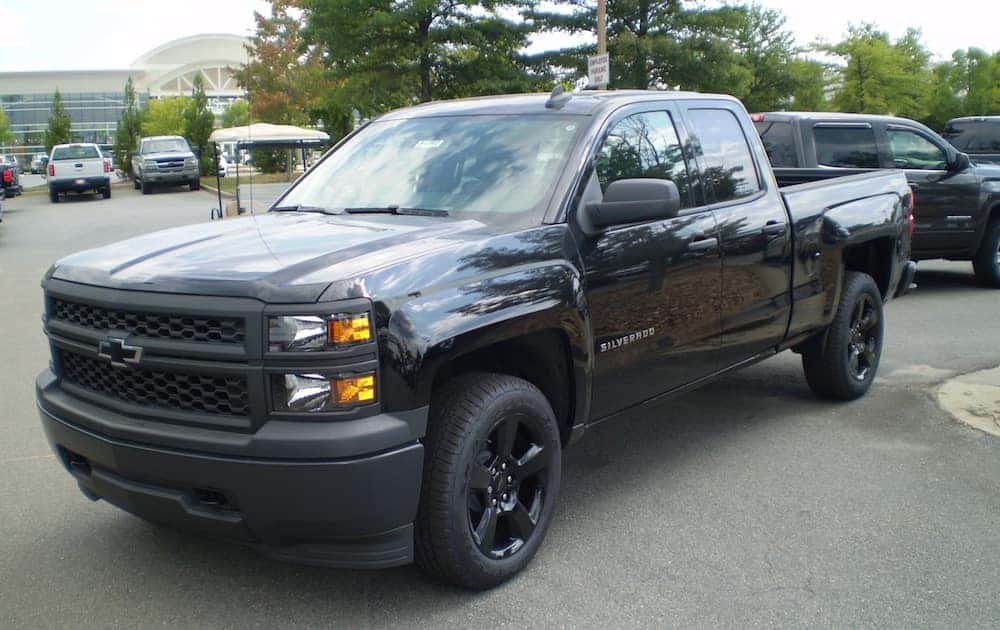 Buying a new truck can be stressful and frustrating. You want the feeling of a new vehicle, but you don't want to pay the money to have a new truck. It seems like a no-win battle. But, there is another way you can own a newer truck without spending a fortune to do so. With used trucks in Albany, NY, you can have the feeling of a new vehicle without the added expense. Still not sure a used truck is right for you? See these reasons why you should buy a used truck from your local dealer.
#1. Lower Price Tag
Obviously, when you buy used trucks, they are priced less. This doesn't mean that you are stuck with a lemon. Quite the contrary as a used truck is often close so close to new you won't be able to tell the difference. You'll have all the features you want with a used truck but won't have the sticker shock to go with it. Used trucks are priced accordingly so you can save by choosing a vehicle that is only a few years old.
Many used trucks in Albany, NY, are leased vehicles that have come to the end of their lease agreement. The owner may trade in their vehicle after only a few years, allowing you to buy a truck that is as good as new.
The money you save when buying a used truck can go a long way to pay for your other household expenses. You'll have the vehicle of your dreams and not be saddled with hefty payments you just can't afford. Buying used trucks is a great way to purchase a new vehicle without paying that new model price.
#2. Better Value
Many used trucks in Albany, NY, are certified pre-owned vehicles. This offers you a guarantee that should anything go wrong with the vehicle during your ownership the dealer will fix it for free. Dealers offer lifetime warranty packages on used trucks, giving you the peace of mind that your investment is safe to drive anywhere at any time.
Because the cost is lower on a used truck, you have the ability to get a better value with your purchase. You'll save on added maintenance costs through your dealers and know that the used truck that you purchase has been through an all-points inspection to ensure the vehicle not only operates properly but is also safe for you to drive.
Plus, your dealer will make extra effort to make sure these used trucks are as clean and immaculate as a brand-new vehicle. They go through a rigorous cleaning and inspection process to help you get the used truck of your dreams without any visible wear and tear. These used trucks also have a blemish-free exterior that is attractive and dent-free. You'll look the part when you purchase a used truck for your local dealer at an affordable price.
#3. Reduced Depreciation
There is the thought that a new vehicle depreciates the moment it drives off the lot. This can be as much as 20 percent of the vehicle purchase price, leaving you to pay for a new truck that isn't worth the sticker price anymore. With used trucks in Albany, NY, you save on this depreciation cost. Your truck is worth more as it leaves the dealer than a brand-new vehicle that will depreciate quickly.
If you have a loan for a new truck, you are simply paying for the depreciation value before you get to the real meat of the truck's worth. It can be devastating to be upside down on a vehicle that you will continue to pay for without any real value to come out of it.
Save yourself this costly depreciation and choose used trucks in Albany, NY, as your first choice when buying a truck. You have more value in the vehicle, and when it comes time to trade it in, you will get more bang for your buck.
#4. Decreased Registration Fees
Registration fees are just another expense that consumers have to pay when buying a vehicle. Many states choose to charge a registration fee that is based on the transaction or purchase price of the vehicle. You can cut this price considerably buying a used truck. Because the cost of your used truck is considerably less, your registration fee will be lower as well.
Paying less for a used truck will help you save on those expensive registration costs and ensure you are not burdened with additional expenses you just can't afford. This is just another way you can save by buying used trucks.
#5. Lower Insurance Costs;
Used trucks also command a lower auto insurance premium than a new vehicle. The cost to cover a new truck if it were in an accident is significantly more than the coverage that is needed on a used truck. You will reap the rewards of buying used with a lower monthly insurance payment that can save you a bundle over the course of owning your truck.
With lower insurance costs, you can use the additional money to pay down your truck payment or even splurge on yourself without feeling guilty. High auto insurance premiums are one of the drawbacks of buying a new vehicle, and you can save this additional cost just by purchasing a used truck
#6. All The Features You Want
If you are worried that the used truck that you buy will not have all the features you are looking for, you don't have to be. Used trucks offer the latest technology and added features you need. Fortunately, you won't have to pay full value for these additions as you will find the exact model, make, and year of the truck you want to own with assistance from your local dealer.
There is no reason to forego buying used trucks as they can offer you a powerful ride with entertainment, GPS, and added safety features. You can get the vehicle of your choice when buying used and still have money left over to customize it with a range of accessories available at your dealer.
All the bells and whistles are available on a used truck, giving you the freedom to have it all without having to pay for it. Used trucks have a reduced price but they don't skimp on features. You will find the truck of your dreams by buying used and enjoy your ride every time.
Choose DePaula Chevy for Your Next Used Truck
As you look to buy a new truck, think about the possibility of owning used trucks in Albany, NY. These trucks come with incredible value and can offer you the ability to have all the features and details you are looking for without going over your budget.
When you are looking for a used truck visit DePaula Chevy. It has a full range of used trucks available at its dealership and can help you find the one that is right for you. DePaula Chevy certifies all its used trucks and can offer you an affordable price on the model you are looking for. Don't delay, head on over to DePaula Chevy today!