5 Reasons Why a Certified Pre-Owned Chevrolet is the Best Family Car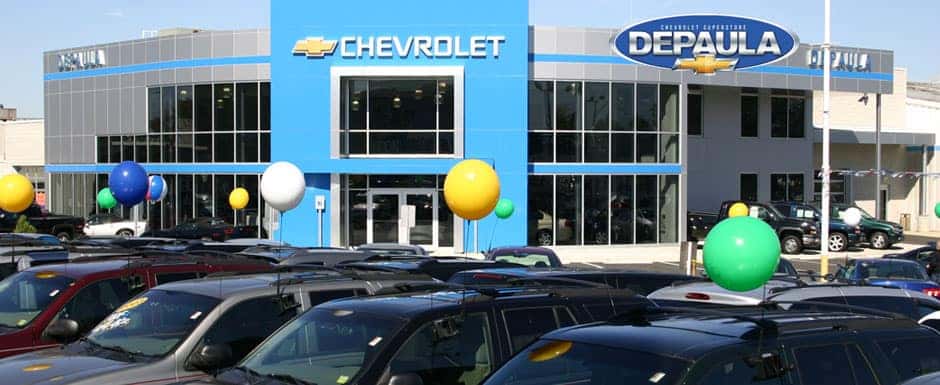 Chevrolet is a brand that has been around for generations, songs have been written about Corvettes and the Silverado, and it has an iconic logo that brings all-American good times to mind. Chevrolet certified pre-owned also make excellent family cars, with great safety ratings, lower prices, and a recognizable style you'll be happy to show off around town.
Safety
A Certified Pre-Owned Chevrolet may be the best way to go when choosing a car for your family. Every Certified Pre-Owned vehicle goes through a rigorous inspection process before it is even eligible for purchase, giving you some peace of mind that when you drive it off the lot, the vehicle will last. In addition, each CPO vehicle includes two warranties, and even roadside assistance, for up to 6 years or 100,000 miles. When it comes to purchasing a used vehicle, these types of benefits give drivers a car they can have the uttermost confidence in.
There are also a number of top-of-the-line safety features on Chevrolet vehicles, especially the newer models which feature the latest in safety technology. For example, the latest 2018 Equinox includes ten advanced safety features, including forward collision alert, lane assist, low-speed automatic braking, surround vision, and side blind zone alert to name just a few. Clearly, the designers at Chevrolet have safety in mind and want buyers to feel like they are getting the very best and latest technology. And if you're looking at some older models, they also include superior safety designs to keep you and your family safe. The 2014 Chevy Tahoe was given a safety score of 8.7 by U.S. News and World Report and given a five out of five on frontal and side crash safety ratings. The 2012 Chevy Equinox was given a safety rating of 9.3 and continues to be a highly lauded and purchased vehicle.
Price
Depaula Chevy makes pricing easy as we list our price and the market price side by side, and there are usually always savings. In addition, on our used and Certified Pre-Owned (CPO) vehicles, we include the Kelly Blue Book Ratings, the Carfax, and other useful details that you'll need in order to make your purchase. At DePaula Chevy, we believe in the transparency of each vehicle's pricing and history.
In addition, Chevrolet has some of the most affordable Certified Pre-Owned vehicles. The brand is known for their affordability, with some new models offering a starting price of $12,500. At Depaula Chevy we are also great at helping buyers finance their vehicles, offering a chance to finance directly at the dealership, and giving a variety of options for loan providers. No matter what your budget is, the financing team at DePaula Chevy with help you achieve financing that suits your situation.
Interior
Chevys are known for the spacious interiors and cargo room. The SUVs have some excellent features, including five to seven seats, depending on the model, offering plenty of room for big families and groups of friends. In addition, the seats have folding capabilities to maximize space for cargo, pets, etc.
In addition, many Chevy models have excellent technical features; the 2015 Chevrolet Trax was named as "The Top Ten Tech-Savviest Cars under $20,000" by Kelly Blue Book. The 2015 Chevrolet Trax includes a MyLink Radio that enables you to connect your iPhone to the touch screen, an emergency communication system, speed-sensing steering, rear camera view to name just a few of their smart feature options.
If you and your family are looking for a car to take on long journeys, or want a powerful vehicle to tow a camper or boat, the Chevy Silverado is renowned for their massive towing capabilities. The Silverado is quintessential Chevy, and for outdoorsy parents looking for a great all-terrain car that can tow, this may be the perfect car for you.
Exterior
When purchasing a Chevrolet, you know you are getting the very best in style and aesthetics. The Chevrolet brand is known for their sleek style, iconic grille logo, and powerful exterior. Chevrolet vehicles are instantly recognizable, and their designs have graced commercials, movies, and TV series. The brand is iconic, and you know when buying a Chevy vehicle that you are purchasing an entire ideology.
Chevrolet also has many different models as well, from sedans to SUVs to trucks, and you'll have plenty of options when looking at Certified Pre-Owned vehicles, whether you're looking for a smaller, compact vehicle, or a larger SUV that can accommodate a larger family and the cargo that comes with it, Chevrolet has all that and more on offer.
Specs
Chevrolet vehicles have some excellent performance capabilities. If you're looking for a large vehicle with a lot of towing capability, the 2015 Chevy Silverado can tow up to 5500 to 9000 lbs. In addition, it gets 36 mpg and comes with an impressive 4.3L EcoTec3 V6, with a 6-speed automatic transmission. If you're looking for something a little smaller, that can still hold a lot of passengers, the 2015 Chevy Traverse offers eight seats and depending on what trim level you choose, can get up to 288 hp with its 3.6 Liter V6 engine. When it comes to fuel-efficiency, there is no major difference between the FWD and AWD options which both average 18 mpg on the highway. This vehicle handles even the roughest terrain with ease, creating a comfortable and confident ride. And if you're looking for something a little smaller and compact, you can't go wrong with the Chevrolet Malibu, which is an extremely affordable Certified Pre-Owned vehicle and was named in 2014 as the Top Safety Vehicle by IHSS. It also achieves a perfect harmony of interior and exterior styling, safety and entertainment technology, and an impressive fuel-efficiency at 36 mpg highway. So, if you're looking for a family vehicle, do it right, and choose Chevrolet, they have it all.