5 Great Chevys for Albany and Clifton Park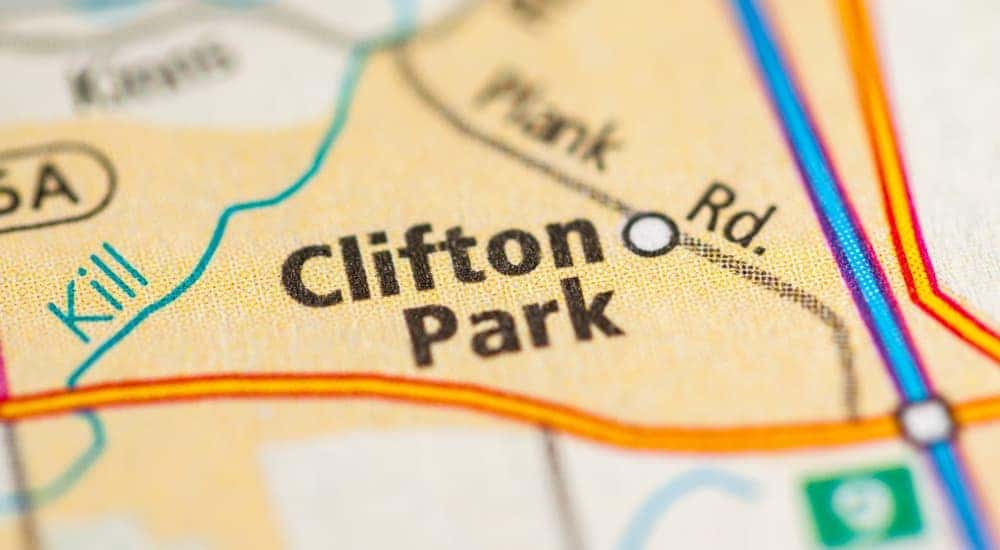 There's a lot to do in New York, particularly in the Albany and Clifton Park area – not to mention well beyond Saratoga and Albany Counties. Before you run an internet search for a "Chevy dealer near me" for a new or used vehicle, it often helps to think about what kinds of activities you like to participate in to narrow down your options and decide on the vehicle that is best for you. Whether you need it for work or leisure, your vehicle is important, and choosing the right one can make a big difference in the long-run.
With that in mind, we asked around the lot here at DePaula Chevy to see what new vehicles everyone was excited about and why. Though we heard a lot of answers, we couldn't help but notice certain ones kept popping up. Once we thought about it a bit, that started to make sense, and we also noticed that the reasons behind people's answers often lined up as well. So we thought we would take a moment to share some of these with you.
If you're not sure what vehicle you should check out at the Chevy dealer near you, consider some of these options and why we're excited for them. You just might find that one of them would be a great choice for you.
The 2020 Chevy Malibu
Although there are a few different cars you'll find at the Chevy dealer near you; the 2020 Malibu was the one that popped up time and again in our conversations. And once we thought about it and looked at everything the Malibu has to offer, it makes a lot of sense. For one thing, you can get up to 250 hp in the 2020 Malibu thanks to an available 2.0L Turbo engine that comes with a 9-speed automatic transmission. That might not compare with a serious muscle car, but for a four-door sedan, it's pretty impressive.
There's also the fact that it comes with ten airbags standard and a wide range of available safety features that make it one of the safest cars for cruising around Clifton Park or heading to Saratoga Springs for the weekend. All in all, the 2020 Malibu is just a great sedan, and it has really come into its own over the last few years to prove that it's more than just a humble four-door car. A lot of us stand by the Impala as our favorite Chevy car, and if you are heading to a Chevy dealer, then you should check out the Malibu too.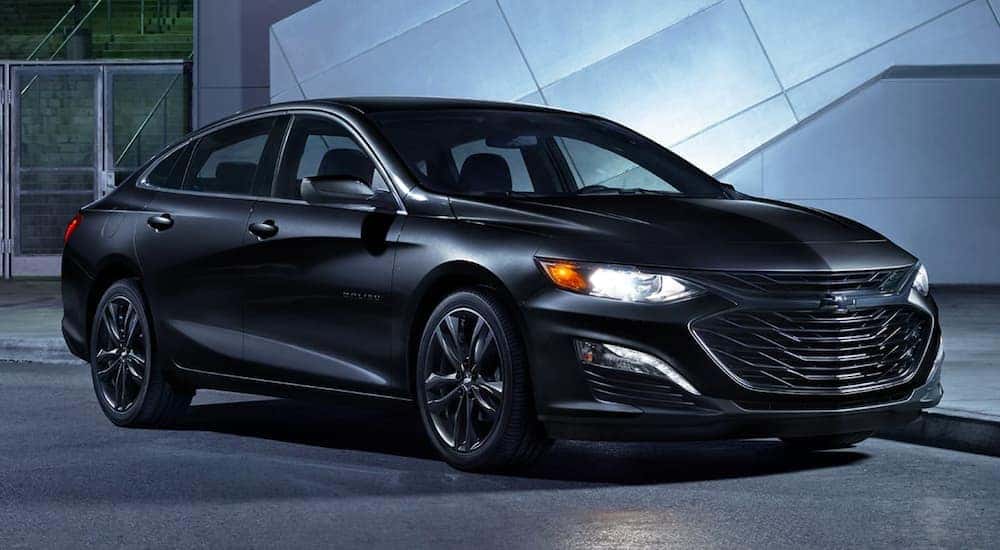 The 2020 Bolt EV
Since a lot of us here at DePaula Chevy are concerned about the environment and our impact on it, electric vehicles have been catching our attention. With that in mind, the 2020 Bolt EV is definitely one of our favorites, and it offers so much that we can't help but want to see more. We love the hatchback design, and the fact that it offers more than 56 cu.ft. of interior cargo space is really appealing for a lot of us. While some people still think an EV has to be wimpy, it's easy to change some minds when we point out its 200 hp engine.
The batteries in EVs like the Bolt have only become better with each passing year and generation. With the 2020 model, you can get an estimated 259 miles of range with a full charge, completely electric, with no gas needed at all. And that impressive battery comes with an 8-year/100,000-mile warranty, so you know it will keep you running for a long time. We know that an electric vehicle isn't right for everyone – at least not yet – but if it is something you're interested in, then check out the Bolt EV.
The 2020 Chevy Silverado HD Series
We have a lot of friends, family, and customers that work in trades here in Albany, up near Clifton Park, and over in Schenectady, and all of them keep talking about the all-new 2020 Silverado HD trucks. This was a sentiment we heard a lot of when asking folks here at the lot about the vehicles they are most excited for, and we don't blame any of them. The Silverado 1500 got its big update last year, so everyone we know looking for a heavy-duty pickup has been chomping at the bit for this year's models.
From what we've seen, they were not disappointed. Both the Silverado 2500HD and 3500HD are available with a Duramax 6.6L Turbo-Diesel V8 engine that gets up to 445 hp and 910 lb-ft of torque with a 10-speed automatic transmission. All that power means the 3500HD can get up to 35,500 lbs of towing capacity or over 7,400 lbs of payload. For our friends that need to haul lumber and drywall across town, they can't wait to get that kind of power into their hands.
The 2020 Chevy Corvette
Whether you are in the market for a sports car or not, you definitely need to check out the 2020 Corvette. Even if you come here for no other reason than just to see it and catch a glimpse of the future – because the 2020 Corvette is the first-ever mid-engine design from Chevy. It's no surprise, then, that so many people around our dealership talked excitedly about the new Corvette and the amazing performance it delivers.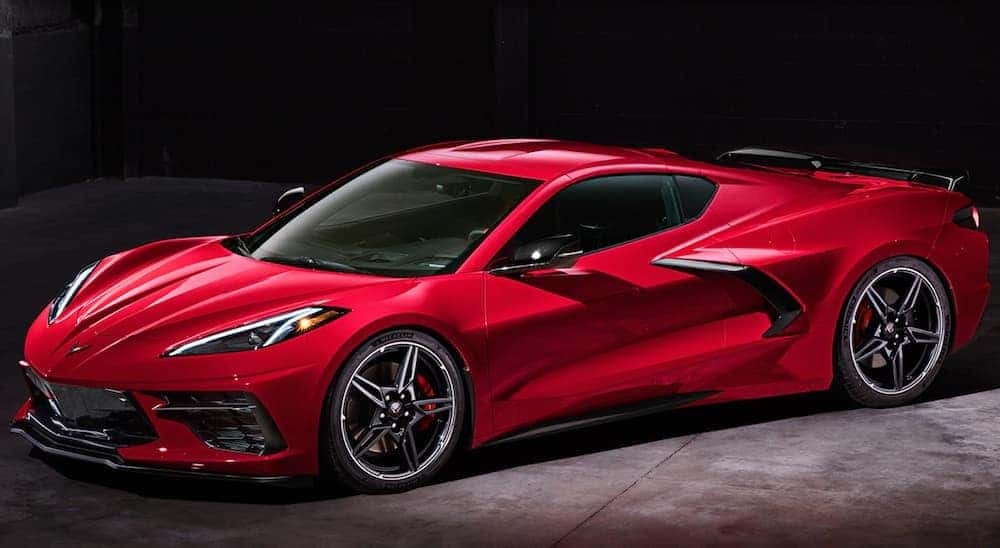 The 6.2L LT2 V8 engine in the 2020 Corvette delivers up to 495 hp and 470 lb-ft of torque, giving it a top speed of 194 mph and letting it go from 0 to 60 in 2.9 seconds. It runs a quarter-mile in just 11.2 seconds, and all of that comes with a dual-clutch automatic transmission that shifts gears at lightning-fast speeds. Some of us are already talking about taking a trip to Watkins Glen to give the 2020 Corvette a go on a proper track. Sure it would take a few hours to drive there, but it just might be worth it!
The 2021 Chevy Trailblazer
This one's a little bit of a cheat since the new Trailblazer won't be available at a Chevy dealer near you for a few months, but that doesn't mean we're not already excited about it. The original Trailblazer was released in 2002 and was a fantastic midsize SUV – sadly, that line ended in 2009. The all-new 2021 model, however, will be a small SUV slotted between the existing Trax and the Equinox in Chevy's SUV lineup, and we're completely fine with that.
While there's still a lot under wraps about the new Trailblazer, what we do know has us pretty excited. In particular, we've seen that it will come with automatic emergency braking, a forward collision alert, and front pedestrian braking all standard. A lot of us have family and other loved ones that we drive around in the Clifton Park area, and in Albany, so great safety features are the most important thing to us. Seeing these as standard features, and also knowing that options like lane change alert with side blind zone alert, rear cross traffic alert, and rear park assist will be available has us really excited to see what comes next.
Come visit us at DePaula Chevy today to check out these, discuss a model yet to be released, or any of the other vehicles in Chevy's lineup and see what you might've been missing.