4 Reasons Why Buying a Used Car is a Great Way to Go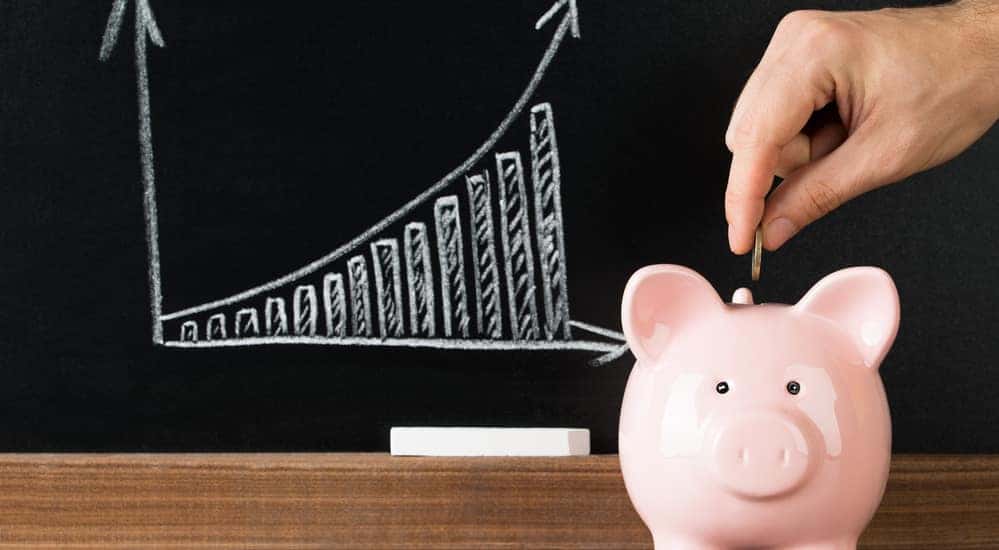 When you're thinking about buying a car, there are a lot of factors that go into the decision process. From the price, model, brand, style, new vs. used – there is a myriad of decisions that need to be made before you actually drive off a lot with your purchase. Below, we'll give a list of reasons why buying used cars is a great way to go, and may even beat out a new vehicle in the long run.
#1: Price
When it comes to deciding between used cars vs. new cars, it may be evident that the number one reason is the price. Used vehicles will always be less expensive than brand new vehicles, and if you're on a budget, buying used can be a great way to save and keep your finances balanced.
For example, a used 2013-2014 Chevy Equinox is going to cost you right around $13,000-$14,000 on average. And a new 2018 Chevy Equinox is going to cost you approximately $24,000. That's a $10,000 difference and a large sum of money. If you don't mind having a car that's four years old, with an average of 40,000-50,000 miles on it, buying used could be a great way to go.
Of course, there are also some things to keep in mind when it comes to buying a used car. The older a model is the less high-tech safety and connectivity features it will have. However, a good thing to keep in mind is that cars built in 2012 and onward come with many standard safety features like airbags (which are required for all vehicles manufactured in 1998 and onwards), traction control, electronic steering control, and antilock brakes. These are all great safety features, and depending on the make and model of your used vehicle, you could be getting even more safety features than that.
#2: Reviews
Another great reason to buy a used car is the number of reviews, testimonials, and ratings that will be out there on the internet, or that you will be able to hear via word of mouth. There are many different sites where you can read reviews of a car and see what previous owners have thought of the vehicle. In addition, reviews and ratings will let you know which vehicles have recurring issues that have popped up with previous owners, or if the car has been a steady and dependable model.
Sites like Kelly Blue Book, Edmund's, Motor Trend, U.S. World News and Report, all are great websites where you can research the year of a particular brand and model and discover all the reviews and important details. These websites are a great resource and you will be able to know exactly what you are getting into before you purchase. Including things like the price the used vehicle should be selling for, any previous recalls, and overall ratings from top professionals.
New models can be a bit more of a gamble since there will be less research, resources, and reviews out there for you to utilize. When it comes to reviews and resources, used cars are the way to go.
#3: Warranty
The good thing about buying a used car is that the car should be thoroughly inspected by the dealership, ensuring that there are no issues or problems with the vehicle. In addition, the dealership should also give the car a warranty – which will vary in length depending on age and miles on the vehicle when you purchased it. This is an excellent advantage since the dealer or manufacturer will cover certain repairs on your vehicle if any crop up within the time frame. This is an extra insurance that your car will be taken care of in the event of a mechanical issue while covered and is great way to go since you can rest easy knowing that if your car needs repairs, it will be paid for and serviced.
In addition, make sure you understand your warranty on the used car you are purchasing. Make sure you are aware of which services are excluded from your warranty (like typical wear and tear), and how long your warranty lasts. These are important questions to ask and be clear on. How much your warranty covers and for how long is extremely important when you're purchasing your used vehicle.
#4: Avoid the Depreciation Hit
New car depreciation is real, and unfortunately, the moment you drive a new car off the lot it loses value. For example, most professionals conclude that as soon as you start driving your car it depreciates 20%. So this means if you buy a new car for say $30,000 and try to sell it three years later you will most likely be selling it for around $15,000. For many, that is just too much of a loss to justify.
The good thing about buying a used car is that you will avoid that depreciation hit, and will be saving a lot of money by purchasing that used three-year-old car at a substantial discount of its new price. The car, in all likelihood, will still be in great shape, with some miles on it. But overall, if the previous owners took good care of it, it will be a like-new vehicle. That's a pretty great deal in our book.
In addition, when it comes to saving a little more on a used car, your insurance, as well as your registration fees, should all be lower as well. This means you might even have the budget for a more luxurious vehicle if you no longer have to worry about astronomical insurance fees or registering fees. Saving where it counts is a valuable option, and buying a used car could be a great deal.
Come check out our used vehicles at Depaula Chevy today, or give us a call and we'll be more than happy to help you and answer any questions you may have!