2019 Chevrolet Silverado Will Leave Its Mark on the Truck Industry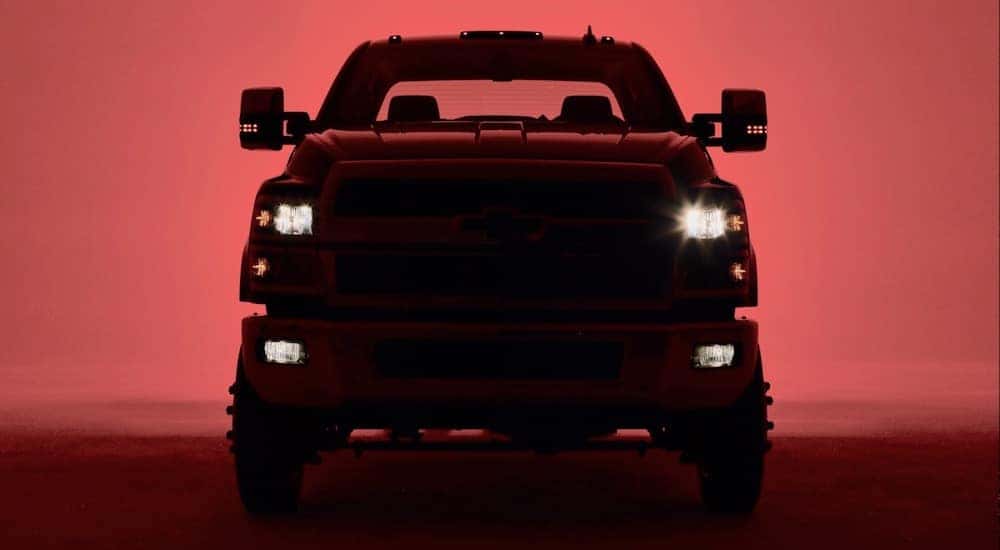 The all-new 2019 Chevrolet Silverado was unveiled made its official debut at the 2018 Detroit Auto Show. As with its predecessors, the new Silverado proves why this truck continues to be GM's best-selling vehicle and the second bestselling vehicle overall in the United States. This truck offers longevity and durability that few truck models can compete with. The 2019 Silverado lineup includes the ever-popular 1500 light-duty truck, as well as the 2500 and 3500 heavy-duty trucks. Chevy also welcomes two medium-duty trucks to the Silverado commercial-truck lineup. Those trucks are the 4500 and 5500 models. Let's review the latest Silverado models in anticipation of their arrival at Albany-area dealerships. It's time to check out some of the best trucks for sale, Albany drivers can be excited about.
1500 Light-Duty Truck
The Silverado 1500 is one of the most popular trucks on the highway. With the redesign the 2019 model received, it certainly will continue that tradition.
Sitting on a steel frame, the 1500 comes with an all-new aerodynamic design that incorporates not only the overall body structure but also two seemingly insignificant components, the CHoiler and tailgate Gurney flap.
The CHoiler is what Chevy refers to as a center high-mounted stop light (CHMSL) with a spoiler component. The tailgate Gurney flap is a derivation of the concept racing legend Dan Gurney developed and implemented during his racing career to reduce the drag coefficient and maximize performance. For the Silverado, Chevy has designed a system where the CHoiler "communicates" with the tailgate Gurney flap.
According to preliminary testing, engineers determined this "communication," coupled with the truck's overall design, works in unison to efficiently manage airflow passing over the truck, which results in a 7-percent improvement in the drag coefficient, further maximizing the Silverado's performance.
With the use of what Chevy refers to as "mixed materials," including the molded plastic used in the CHoiler, steel, high-density steel, and aluminum, this high-performance, aerodynamically designed 1500 is 450 pounds lighter, but it's not light on offering a larger and more spacious light-duty truck.
A combination of a raised roof, 3.9-inch longer wheelbase, slender-designed backseat, and 1.6-inch increase in overall length yields more headroom, as well as more front and back leg room in the truck's cabin. In fact, the redesigned interior specs for the Crew Cab model affords consumers two 10-liter storage spaces within the back of the rear seat and a 24-liter storage space under the rear seat.
And speaking of cab designs, in addition to the Crew Cab, the new Silverado also offers the Regular and Extended cabs. Cab style is only one design spec when it comes to customizing the 2019 Silverado. The latest Silverado offers eight trim levels. Available trim levels include the Work Truck (WT), Custom, Custom Trail Boss, RST, LT, LT Trail Boss, LTZ, and High Country. As in previous Silverado lines, the WT is considered the base trim level, while the LTZ and High-Country trim levels are more luxurious, offering more features and options.
After reviewing the latest Silverado's physical looks, it's time to take a look under the hood and define what makes this vehicle a high-performance truck. This fourth-generation Silverado comes with six powertrain configurations, depending on the trim level selected and courtesy of five engine options and two transmission options.
The 4.3L V6 and 5.3L V8 engines are paired with a 6-speed automatic transmission equipped with Active Fuel Management (AFM). AFM allows the engine to "run on all or half of its cylinders." The 2.7L Turbo Inline-4 and 5.3L V8 engines are paired with an 8-speed automatic transmission. The former engine is equipped with AFM, while the later engine is equipped with Dynamic Fuel Management (DFM). DFM allows the engine to "run on any combination or any number of its cylinders." The 6.2L V8 and all-new 3.0L Diesel Inline-6 engines are paired with a 10-speed automatic transmission. Interesting to note, the all-new 3.0L diesel engine was developed in collaboration with Ford.
Technology has been infused into the new Silverado, including a standard built-in Wi-Fi hotspot, as well as Apple CarPlay and Android Auto capability.
2500 and 3500 Heavy-Duty Trucks
According to reports, the 2019 Silverado 2500 and 3500 heavy-duty trucks will not undergo any significant changes. As popular members of Chevy's commercial truck line, consumers can be confident that these trucks, equipped with the mechanical capability to handle heavy payloads and a cabin space that's essentially an office on wheels, are up for any challenges they are presented with.
To give consumers an idea of what to expect, previous models of these heavy-duty trucks have offered available and standards options such as StabiliTrak Electronic Control System, CornerStep Rear Bumper, cargo tie-downs and bed lamps, built-in Wi-Fi hotspot and Chevy MyLink, as well as Apple CarPlay and Android Auto compatibility.
4500 and 5500 Medium-Duty Trucks
The 2019 Silverado lineup will welcome two new members to the Chevy family of trucks, the 4500 and 5500 models. In fact, for anyone familiar with Chevy, you will recall these trucks are actually being reintroduced to the truck market previously. Production of the 4500 and 5500 models was discontinued in 2009 as a result of GM filing for bankruptcy.
GM is starting a new chapter and appears to be confident that the reintroduction of these medium-duty trucks is a sound business decision. The company has already issued a statement noting the 4500 and 5500 models will be "flagship" members of its commercial truck line. Chevy projects production for these models will begin in late 2018.
Though there's not an abundance of information available regarding the 2019 Chevy Silverado, from the information that is available, truck owners, and Chevy owners specifically, are going to be pleased with the significant upgrades. It's hard to deny that the new Silverado encompasses some of the most advanced technology available in the design of both the exterior and interior. An aerodynamically, muscular build opens up to showcase a roomy interior, that emphasizes comfort and convenience. Curiosity will no doubt lure you in to test drive the 2019 Chevy Silverado. So, head over to any of Albany's area dealerships to take the latest Silverado for a tour around the city.