2018 Chevrolet Equinox Excels in Style and Function While Remaining Affordable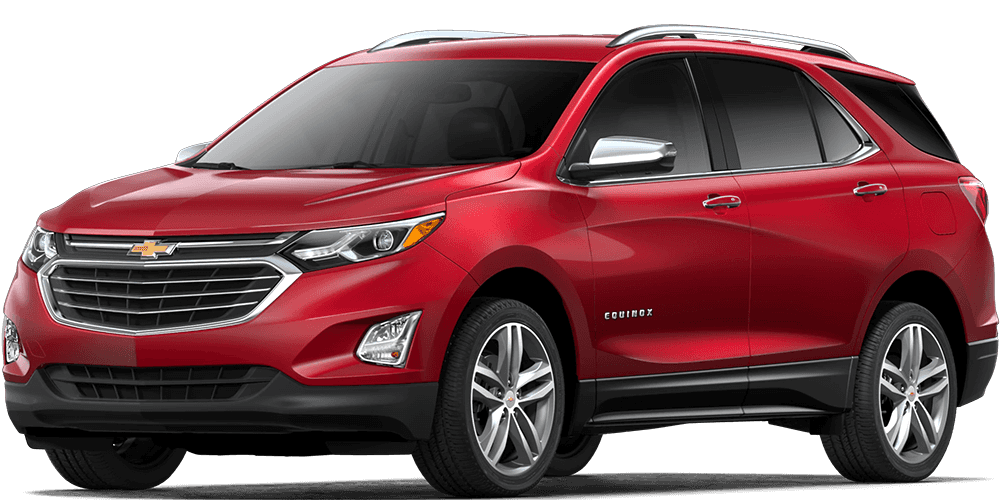 Chevrolet returned to the drawing board in 2018 to redesign the Equinox. After entering the automobile market as Chevrolet's first crossover utility vehicle, the Equinox evolved over time. It has become one of Chevrolet's most popular SUVs. Starting out as an across-the-board efficient, low-cost vehicle, the Equinox remains an economical option in the crossover market, starting at $23, 580. However, with its style and design evolution, its appeal has grown, and today's Equinox has caught the eye of a cross-section of the population.
The 2018 Equinox model was designed to incorporate features of the Malibu, Cruze, and Volt. According to estimates, it is about 400 pounds lighter than previous models. Though the new Equinox is lighter in physical weight, this Chevy SUV is heavy on options and features.
Chevrolet introduced a diesel-powered turbocharged engine, in addition to two new turbocharged gas-powered engines. Depending on your selection, the Equinox is available as a six-speed or nine-speed automatic transmission, which guarantees fuel efficiency.
Moving into the crossover's interior, the cabin space is roomy and comfortable. Courtesy of the second-row folding seat, the available space expands to a maximum 63.5 cubic feet. You will also discover a number of tech features, including a redesigned Chevrolet MyLink interface that comes standard with a seven-inch touchscreen, with the available alternative option of an eight-inch screen with navigation.
Rounding out its features, the new Chevrolet Equinox continues the company's reputation of making safety a priority for its vehicle owners.
A multi-camera parking system allows you to review and remain keenly aware of your surroundings, helping you to easily and safely park while avoiding any obstacles.
Lane Keep Assist ensures that if for any reason your vehicle drifts beyond the parameters of the lane you're driving in, you will be immediately made aware of it and afforded the opportunity to make the necessary adjustments.
And to avoid overlooking anyone or anything in your backseat, Chevrolet has made the Rear-Seat Reminder feature available.
These are only a handful of the features and options that are currently available. In other words, the Chevy Equinox has been redesigned to impress.
Power in a Compact Package
The diesel- and gas-powered engines are available with 1.6-liter and 1.5-liter (as well as 2.0-liter) turbocharged engines, respectively. In addition, depending on the engine you choose, you can expect between 136 and 270 horsepower. No matter which engine you select, you can expect great fuel efficiency. In fact, the diesel-powered engine is the most fuel-efficient option, yielding roughly 40 mpg, according to preliminary testing.
Safety Is Number One
Equinox owners can be confident that Chevrolet places a priority on making sure they and their passengers are safe while driving this SUV. The manufacturer went to great lengths to include numerous safety features. Let's discuss several.
The Safety Alert Seat not only makes a driver aware of a pending collision, giving them time to take necessary evasive measures, but it also alerts the driver as to which direction the pending collision is coming from. The Safety Alert Seat works in conjunction with the vehicle's other crash-avoidance technology, issuing a seat vibration when it's activated.
The Low-Speed Forward Automatic Braking system is designed to enhance a driver's braking measures or to deploy braking in case, for whatever reason, the driver cannot or does not properly brake in time to avoid a collision. The system is designed for situations when the speed limit is between five and 37 mph, hence the use of "low-speed" in its name. The system will alert the driver if it detects an impending collision, prompting the driver to act. If the driver is not proactive in responding, the system deploys the brakes. In any case, this can be a life-saving measure, but it's especially beneficial in case of a driver involuntarily or unexpectedly becoming impaired.
Then there's also Lane Change Alert with Side Blind Zone Alert. How many times do drivers attempt to change lanes, but they are not aware of a vehicle on the side of them due to that vehicle traveling in their blind spot? Well, Chevrolet realized this was a significant concern and addressed it with the Equinox's features.
The Lane Change Alert with Side Blind Zone Alert collaboratively provides guidance the moment you turn on your signal light. The alert system is delivered via the side mirrors. The alerts are meant to make the driver aware of a vehicle in their blind spot, indicating it may not be safe to change lanes at that moment. Though this safety feature is in place, Chevrolet reminds drivers that they are still responsible for checking mirrors, looking over their shoulder, and utilizing any other preventive measures they normally would to avoid collisions. The Lane Change Alert with Side Blind Zone Alert system, coupled with the driver's defensive driving measures, helps make all drivers safe on the highway.
Tech to Impress
With the 2018 Equinox redesign, Chevrolet did not overlook the importance of technology in drivers' everyday lives, retaining features from previous Chevy SUV models while adding new ones.
The internet and your apps can be easily accessed with the available 4G LTE Wi-Fi. How many times have you been aimlessly riding around trying to locate a public Wi-Fi location, all the while thinking about the potential for identity theft? Chevrolet strives to remove that concern. You have the convenience and privacy of using Wi-Fi in the comfort of your vehicle.
Chevrolet also incorporated smartphone technology. For 2018, Apple CarPlay and Android Auto are standard for the Equinox. Any smartphone applications you are working in before entering the SUV or other activities you need to work on, you can complete them in the comfort of your vehicle. Of course, always be sure you're engaging in smartphone activities in a way that accommodates your safety, your passengers' safety, and the safety of other drivers.
The 2018 Chevrolet Equinox redesign redefines the standard in the crossover utility market. The new SUV retains the compact aesthetic, but there's so much more to this vehicle. Whether you're looking at its signature LED running lamps or the multicolor paint palette you can select from, or still yet, if you're reviewing any of a number of safety and tech features, you are bound to take a second look. And that second look may just be the deciding factor in making the Equinox your next vehicle purchase.