10 Things to Look for in a Great Used Car Dealer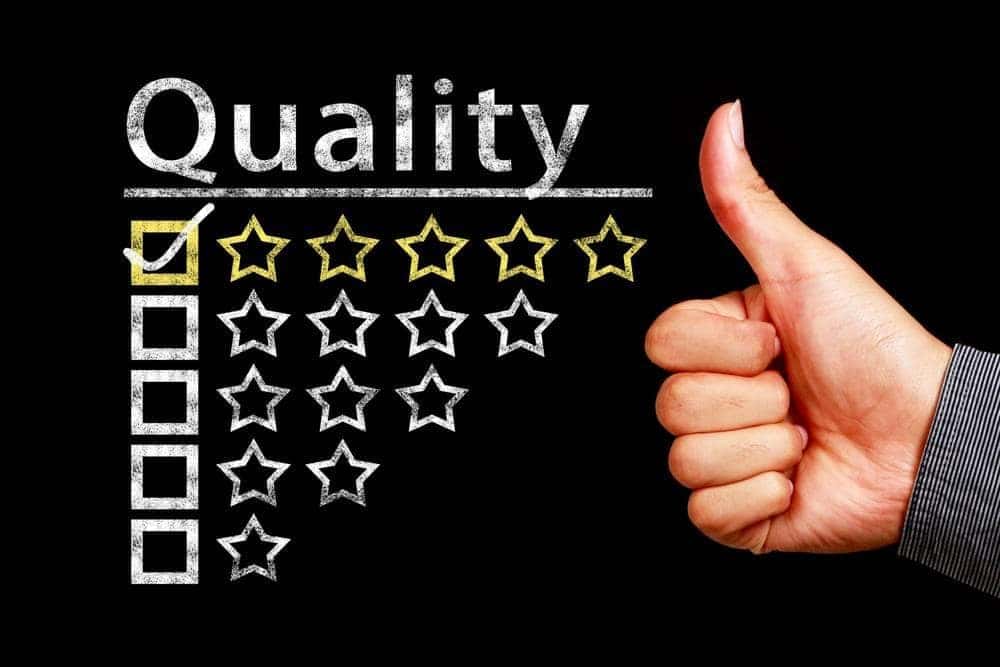 Finding the right used car for you can be tough enough – especially when it involves an intensive search for exactly the right make, model, year, color, price, and more. With millions of used cars for sale in literally thousands of used car lots around the country waiting for your judgment, it can be tough to narrow down even the best dozen options, let alone the exact right car at the right value. That's why it's actually smarter to take a step back and ask yourself something first:
"Am I starting with the right used car dealer?"
This is a smart way to start any used car search, since picking that perfect pre-owned vehicle really begins with picking the right used car dealer. This means finding an expert in used cars who you can trust to guide you to the right investment, without having to worry if you're overpaying or making the wrong choice for your needs.
Here's a look at 10 essential signs of a good car dealership. Make sure to keep these in mind, and be cautious about where you choose to shop for your next pre-owned vehicle.
1. Large Selection
The first sign of a reputable used car dealer is the actual presence of a wide variety of used cars out on the lot, to begin with. If you roll up to a used car dealer and the lot looks a little sparse, with few options for your consideration, that's usually a clear red flag that something's amiss with this used car dealer. Either they have an amazing turnover in their inventory or something's not quite right – either way, a lack of options is never a good start in your quest to find that perfect used vehicle.
Similarly, a dealership that exclusively specializes in new vehicles with one or two used cars hanging around may also not be the best option, since used car dealers tend to focus on the finances, mechanics, and realities of managing a used car dealership. It's best to look for a dealer that has extensive experience with used vehicles, and a robust inventory ready for you to browse.
2. Fair Prices
Shopping around for the best price possible on your next used car is typically a smart option, but there's definitely a limit on how good a deal should be. If a used car is significantly overpriced compared to other similarly-aged models, it's likely a sign that your dealer is trying to rip you off. Likewise, underpriced vehicles can be a sign that the dealer is trying to cover something up, or hide an unseen issue with the vehicle. It's best to shoot for a fair price – no more than a few thousand away from the standard Kelley Blue Book value.
3. Knowledgeable Staff
When you're on the lot looking for your next used car, you're naturally going to look to the sales representative to fill in some of the blanks around what their inventory offers. This is a great opportunity to test your sales representative on their knowledge of their inventory and on the market in general – that way, you can get a fairly easy feel for just how professional this dealer is, and whether it's the right choice for you.
4. Nice Facilities
As spacious as the lot and as robust as the inventory may be, simple things like a nice waiting room and comfortable amenities can speak volumes about a dealer's willingness to think about their customers as their most important asset. Poorly maintained or unwelcoming facilities can be a bad sign, and it's best to browse for a dealer that's a bit more inviting to guests coming for a look.
5. Financing Options
Finding financing for a used vehicle is oftentimes significantly easier than doing the same for a new vehicle, with many used car dealers offering in-house financing at rates agreeable to most pre-owned vehicle shoppers. If your used car dealer makes financing a runaround or overly confusing, it's probably a sign you're not looking in the right place.
6. Service Center
A service center at a used car dealer can be an excellent sign that that dealer doesn't just hire professionals you can trust, but also that they can take care of the cars they keep out on the lot. That means you can shop knowing you're buying a used vehicle that's been inspected and protected by a professional – perhaps the best insurance you can get as a new car buyer.
7. Manufacturer Connection
Having close connections with manufacturers is a sure sign that a used car dealer has the seal of approval from a used vehicle's original maker, and can point to a healthy variety of warranty and even certified pre-owned options available. It's always good to have a good reference, and few mean more in the car world than the ones who own the assembly lines.
8. Positive Reviews
How former customers reflect on their interactions with a business can speak volumes about what you should expect as a new customer. If a used car dealer has a variety of bad reviews to their name – or, even more curiously, no reviews at all – that can be a sign that you're not looking at a reputable or well-loved business. It may be better to stay away, lest yours becomes the next bad review.
9. Trade-Ins Accepted
A willingness to accept trade-ins doesn't only speak to a used car dealer's ability to work with your financial situation, but also a confidence in their ability to successfully sell another used vehicle. If your dealer is leery about buying a used car from you, perhaps it's not so off-the-mark to treat them the same way.
10. Responsive Customer Service
As important as inventory, amenities, and general appearances may be, maybe the most important aspect of a reputable used car dealer is open and transparent customer service. Doing business should be easy and stress-free, and your word as customer should reign supreme. Settle for less in service and you'll likely settle for less in your car. Choose a good used car dealer, on the other hand, and you're likely to drive away in a brand new pre-owned vehicle that you can love for miles and miles to come.