5 Tips to Help Used Car Shoppers Avoid Buying a Lemon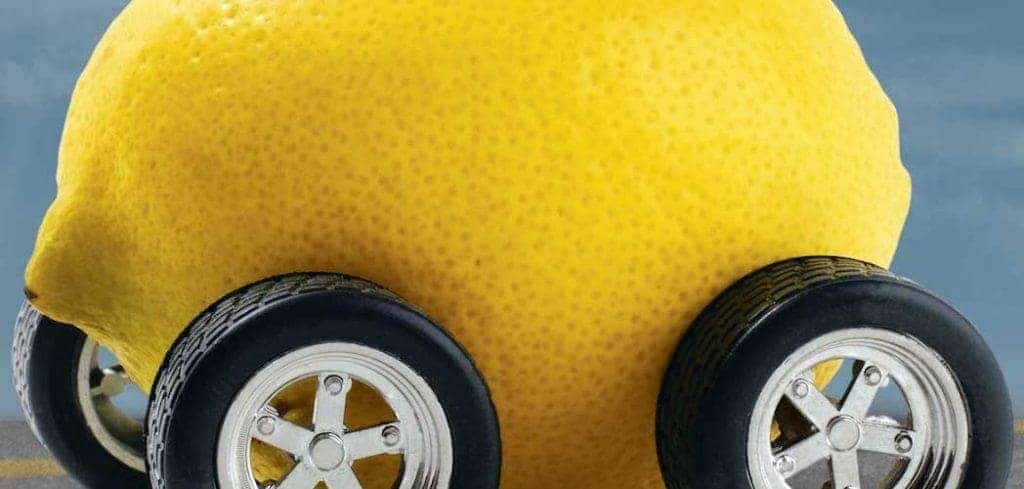 When it comes to finding that perfect used car at the right price and with the right features, weeding through the wide variety of options can seem difficult. Between choosing the right dealer, figuring out your finances, and deciding on exactly which car you'd like to take home, finding that perfect used car can be confusing – and with the added danger of the dreaded lemon, that confusion can quickly turn into regret if you make the wrong choice.
Unfortunately, a car doesn't necessarily have to be a busted old beater with a new paint job to be a lemon. With today's vehicles packing in complex computers, engines, and internal systems, the biggest problems with a used vehicle these days may not even be apparent until you've driven a few hundred miles – after which it's probably too late, and you're stuck with a useless hunk of metal and a few thousand dollars less in your bank account.
That's why we've compiled this handy list of tips to help used car buyers avoid lemons and find the right used vehicle. Next time you're browsing for a quality pre-owned vehicle at used car dealers in Albany, NY, keep these tips in mind and you'll come out fine every time.
Check Out the Other Cars on the Lot
You can tell a lot about a person based on the company they keep – and the same is true for used vehicles. To get a good sense of what kind of car you may be looking at, take a peek at the other options out on the lot.
Do the other vehicles seem to be in good condition? Is everything fairly evenly priced, or is the car you're thinking about drastically more or less expensive than average? Does the dealer have a large or small inventory, and how quickly do cars move on and off the lot?
These questions can help to give you a better picture of just what kind of inventory you're working with, how much you should expect to pay, and generally what kind of business your dealer does on a daily basis. Shady practices or a poor selection can be an indication that this pre-owned vehicle isn't the smartest investment in the world. Absent of these problems, however, and you're more than likely good to go!
Price Matchup – Does it seem too Good to be True?
It's easy to get excited when you find that great, unbelievable deal of a lifetime on a used vehicle – maybe a particular model with an amazing price tag, or an especially great value from a dealer that usually offers pricier options. These can quite often be perfectly legitimate, and in this case, you may just be an extremely lucky buyer – but other times it can be a sign that something is seriously wrong just below the surface, and the dealer is trying to offload a problem car fast.
Whenever you run into a great deal or fantastic markdown on a pre-owned vehicle, or if a particular model is noticeably less expensive than other, similar models on the lot, it's probably the right time to start asking the tough questions. Nobody wants to turn down an amazing deal, but it's always smart to be wary whenever something seems too good to be true.
Vehicle History: What Has This Car Been Through?!?!?
What a car has been through in the past can say a lot about what it's capable of taking on in the future – and unless you're buying directly from a prior owner, it can be hard to know just what a used vehicle has been through. That's why it's always smart to ask your dealer to provide a comprehensive vehicle history report, which should tell you everything from mileage to past repairs, accidents, and any underlying issues with the vehicle.
If the pre-owned car in question has had extensive work done to the engine, that may be a sign that there's something wrong with the system and it will need more fixing soon – or, it could indicate that major repairs have recently been made, and that car should be good to go for another hundred thousand miles. These kinds of ambiguities exist more often than you might think, and having as much information about the vehicle in front of you can seriously help to refine your decision-making process.
Always, Always, Always Take a Test Drive
You likely wouldn't buy a house without stepping foot inside – you're spending a big chunk of change, and you want to make sure you're getting your money's worth. A used car really isn't all that different – but, like any other major investment, it's always smart to get a feel for a vehicle before you lay down the cash. That's why it's imperative that you take that used car out for a test drive before you buy, to understand just how it handles and if it matches your driving style.
Plus, a test drive can alert you to any issues that might exist that aren't immediately obvious from a quick look – from engine issues to something as small as the comfort of the driver's seat. If you plan on spending a lot of time in your used vehicle, these are worthwhile things to figure out before you put your money on the line.
Ride Certified for Total Peace of Mind
Of course, there is one easy way to ensure your used car purchase is lemon-free from the start – and that's by choosing certified used. A certified pre-owned car comes fully inspected and backed by the assurance of either the automaker or a third-party dealer, and both can be highly-reliable guarantees that the vehicle in question is good to go for miles and miles to come.
That's because certified pre-owned vehicles typically come with an extended warranty and the guarantee that everything is running up to snuff. You can ride off the lot with peace of mind that there shouldn't be any problems – and if there are, they're covered.
Avoiding a lemon when shopping for a used car doesn't have to be difficult. Keep these tips in mind and you'll soon be riding in your used car with miles of happy driving ahead…